Helping Miami Residents Find IMMEDIATE Dental Services Everyday.
Get relief from chipped, cracked or lost tooth
Abscess, toothache, mouth pain
Emergency dental surgery
24 hour services - Includes weekends, nights and holidays

Emergency Dentist in Miami – Find a 24-Hour Dentist Now
Table of Contents
If you are experiencing tooth pain, it is likely that you don't feel like searching for hours to find a dentist that is available. Over-the-counter medications can help relieve some of the pain you feel, but you do not want to become dependent on them and eventually, they will stop working for you. Continued pain may result in further issues and can lead to you calling off work or missing social events with your friends.
Before you just bite down and bear the pain, take a moment to check out the list of emergency dentists in Miami, FL below. You will be able to quickly identify 24-hour offices, walk-in clinics, and after hour facilities. When you find yourself in need of dental relief, you can turn to any of these options.
Don't just deal with the pain and get the relief you need from one of these great providers. Look for a Miami emergency dentist today!
Finding a 24-Hour Emergency Dentist in Miami, FL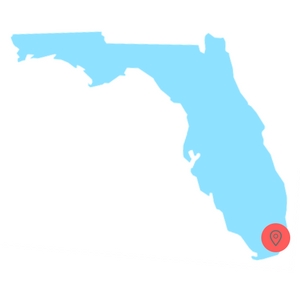 Many dental offices are only open Monday through Friday and they close by 5:00 pm, which is the time most people get out of the office. This can mean that you may have to forgo the care you need, when you need it, which is problematic. Your dental pain will not simply stop because the dentist is closed.
Fortunately, there are alternatives for you. The first one is a Miami 24-hour emergency dentist. This is a great choice for someone who is in pain and needs to be seen immediately. These dentists work around the clock and can alleviate your pain in no time.
The second option is to visit an after hours dental office in Miami. This is a good choice for patients who have an urgent need, but it is not an emergency. These offices are open until about 9:00 pm and you may or may not need an appointment, depending on the office.
If you are experiencing a dental problem and you cannot find a dental office open late enough or one that is 24 hours, you should head to your local emergency room to receive care.
Emergency Dentist Listings in Miami, FL
If you have tooth pain, the last thing you want to do is spend hours trying to locate a remedy or a dentist nearby to help you. Fortunately, we have taken the hard part out of the process for you and we have provided you with a list of 24-hour emergency dentists in Miami below. The only thing you need to do is take a minute or two and review these listings. Once you choose a provider, simply call their office today, and receive the dental care you need.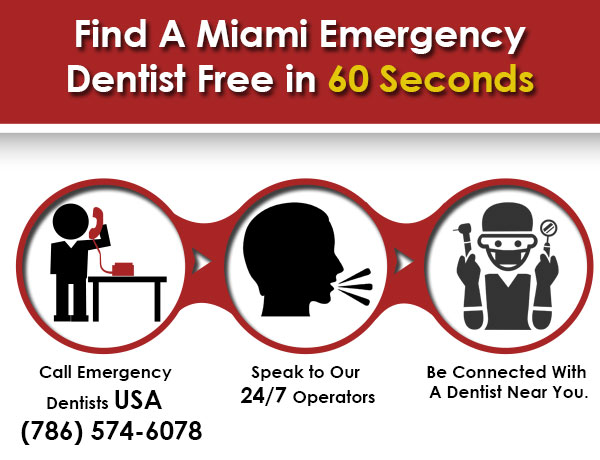 ---
Emergency Dentists USA Referral Service Miami
Phone Number: 1 (855) 401-2701
Address: Connected to Various Dental Offices across Miami
Doctors Multiple
Description Call to be connected with the perfect dentist for you. Miami is a large city and we have the connections to find a dentist to fit your needs, and can get you an appointment immediately. You can get emergency dental help in Florida fast.
---
Dr. Marco Antonio Contreras, DDS
Phone Number: 305-595 1131
Address: 10621 North Kendall Drive, Suite 114, Miami, FL 33176
Website: www.drmarcocontreras.com
Doctors: Marco Antonio Contreras
Description: This Miami emergency dentist provides cosmetic care, including teeth whitening, crowns, implants, porcelain veneers, tooth extractions, general check-ups, maintenance and more.
---
Dr. Robert G Singer, DMD
Phone Number: 305-271 4780
Address: 9000 SW 87th Ct. Suite 116, Miami, FL 33176
Website: www.thescienceofdentistry.com
Doctors: Dr. Robert G Singer is a MDA provider of top-notch after hours dentist care services to help people when they need it. Call this after hours dentist in Miami, FL for more information about his services.
Monday – Thursday: 8am to 6pm
Friday – 9 a.m. to 1 p.m.
---
Gables Smile Dental
Phone Number: 305-529 9595
Address: 401 Coral Way # 109, Coral Gables, FL 33134-4924
Website: www.gablessmile.com
Doctors: Dr. Elias Tobon, D.M.D
Description: Dr. Tobon is a weekend dentist, but he also offers dental care during the nights. He's perfect for children and adults for all dental care needs. You will find that he is patient, caring and highly intelligent. Visit his website for more information today.
Our 24-hour dental emergency service and procedures are available today
---
Miami Center for Cosmetic and Implant Dentistry
Phone Number: 305-387-6453
Address: 13840 SW 56th Street, Miller Square Shopping Ctr., Miami, FL 33175
Website: www.miamicosmeticdentalcare.com/emergency-dentist-miami/
Doctors: Anas Selman, DDS
Description:  The Miami Dentistry Center has great hours, they are open til 9pm monday through thursday, that means it's easy to get to this walkin dentist after work and get an after hours dentist visit in! Also they have amazing Saturday dentist hours from 9 to 3pm. You can't go wrong with this urgent care dentist clinic they are welcoming to all new patients!
Monday – 9:00AM – 9:00PM
Tuesday – 9:00AM – 9:00PM
Wednesday – 8:00AM – 9:00PM
Thursday – 8:00AM – 9:00PM
Friday – 8:00AM – 6:00PM
Saturday – 9:00AM – 3:00PM
---
Castaneda Family Dentistry
Phone Number: 305-598-6665
Address: 8200 SW 117th Ave, Suite 106, Miami, FL 33183
Website: www.drrcdental.com/weekenddentist/
Doctors: Anas Selman, DDS
Description:  The Castaneda Family Dentistry center tells us on their website that they are open 7 days a week and open to emergency dental patients. Make sure to call ahead to get an after hours dentist appointment for whatever your needs.
We are open 7 days a week.
---
Emergency Dentist Miami, FL
Phone Number: 305-907-6008
Address: 8200 SW 117th Ave, Suite 106, Miami, FL 33183
Website: www.emergencydentist247.com/miami/
Doctors: Anas Selman, DDS
Description:  This dentist, Anas Selman, DDS lists on their site that they have emergency services and their phones are on 24-7. Call the emergency number listed below to setup an after hours dental appointment today.
Call Emergency Dentist 24/7 at (305) 907 6008
---
Steven E. Roth DMD
Phone Number: (305) 358 3384
Address: 138 NE 2nd Avenue, Suite 200 Miami, FL 33132
Website: www.relaxandsmile.com
Doctors: Dr. Steven E. Roth
Description: 
Dr. Roth is a respected healthcare professional specializing in cosmetic dentistry and is a certified medical hypnotherapist serving patients throughout the greater Miami area. This emergency dentist in Miami, FL can take you anytime you need dental care.
---
Relax and Smile Dental Care
Phone Number: (305) 358 3384
Address: 138 NE 2nd Ave.  –  Miami , FL 33132
Website: www.dentistsmiami.org
Doctors: Dr Roth
Description: Contact the Relax and Smile Dental Care clinic for a late dentist. Dr. Roth specializes in helping adults and children. He also offers sedation and general dental care services. This Miami after hours dentist is one of the best in the area. 
---
How to Prepare for Your Miami, FL Emergency Dental Clinic Visit
Visiting a local 24-hour emergency dentist is similar to visiting your general dentist's office. Before you head into the office, you should call to make an appointment and ask about the cost of the procedure you may need. For example, if you know your tooth needs to be extracted, you can receive a price quote for it over the phone. If you do want to know the price, make sure you provide all relevant dental insurance, if you have any. You should also ask what payment methods are accepted, as some offices do and do not accept checks, cash, and credit cards. Typically, payment is required before service is rendered to you.
When you arrive at the emergency dental office in Miami, you will need to fill out paperwork that details your medical and dental history. You should be as honest as possible on this form to ensure your dentist can provide the proper care. Sometimes, you can fill the paperwork out online and bring it in with you.
If you are allergic to any medications, you should inform the dental office immediately to ensure that they are prepared to handle your needs. Also, if you have dental anxiety, you should let the dental office know so they can go over your sedation options with you.
Quality of Urgent Care Dentists in Miami, FL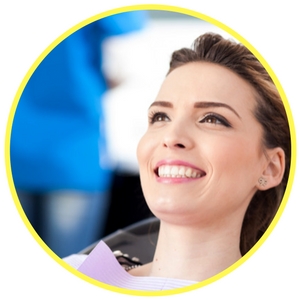 Miami is considered to be a seaport city and it is home to many diverse cultures. The Miami metro area has a population of about 5.5 million people and is considered to be the eighth most populated metro area in the US. The city is large in size and as such, is a major hub for media, finance, international trade, entertainment, and more.
The Civic Center is one of the major centers for medical care in the area and consists of medical centers, research institutes, research centers, and more. The Florida Health Department works hard to ensure that all children in Florida receive the dental care they need. They do have a program in place called Sealing Sunny Smiles Across Florida. This program provides sealants to children who otherwise would not receive dental care.
Cleveland Clinic Florida is a small hospital that performs general medical and surgical procedures. The hospital is home to 155 beds and sees over 32,000 patients in the emergency room annually. Over 10,000 admissions occur annually as well. While this hospital is located in Weston, FL, which is about 45 minutes from Miami, the facility is regionally ranked number one in Miami and number five in Florida. The facility is nationally ranked in one adult specialty and rated high performing in five adult conditions and procedures.
Baptist Hospital of Miami is a large hospital in Miami with 672 beds on site. The hospital sees over 107,000 emergency room visits and over 33,500 admissions annually. The hospital is accredited and has been regionally ranked number seven in Florida and number two in the Miami metro area. The hospital is also rated high performing in seven adult procedures to include pulmonology, neurology, and geriatrics.
Mount Sinai Medical Center is home to 608 beds and is a large hospital that performed general surgical and medical procedures. The hospital sees over 63,000 emergency room visits and over 22,500 admissions yearly. In addition, the hospital performed over 12,000 surgeries on site every year. Mount Sinai Medical Center is regionally ranked number 11 in Florida and number four in the Miami metro area. This facility is rated high performing in four adult procedures to include colon cancer surgery, geriatrics, COPD, and aortic valve surgery.
If you are experiencing a dental emergency in Miami, FL, but you cannot locate an emergency dentist nearby, you should head to one of your local emergency rooms.
Common 24-Hour Dental Emergencies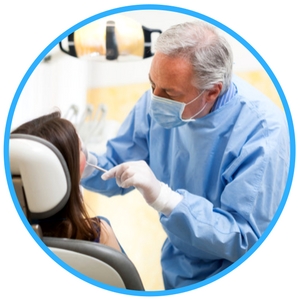 If you are experiencing pain in your mouth, you may have a dental emergency on your hands. There are many different dental conditions that can warrant an emergency and some of these issues arise quickly while others will take time to form. For example, periodontitis takes a while to form while a chipped tooth happens immediately.
No matter what dental emergency you may be dealing with, you need to be seen by a dentist. If you wait, the problem may become worse. You can also cause permanent damage to your tooth or the surrounding teeth.
Dental pain is problematic and it can interfere with your life if it not handled properly and quickly. Emergency dentists in Miami are available for you around the clock and they can provide you with the care you need, when you need it.
Reading any of the advice provided to you below on emergencydentistsusa.com is for informational purposes only and should not be used to replace the advice of a medical professional. Each emergency situation is different and if you experience any of the problems below, contact your local dentist.
Soft Tissue Injuries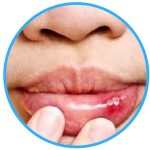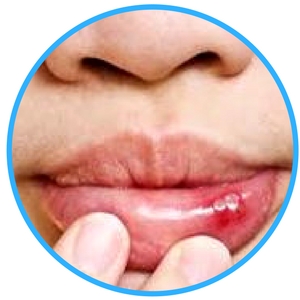 Soft tissue injuries occur in the mouth when you bite down or injure the cheeks, tongue, lips, or gums. The result of an injury is usually bleeding, but the severity of the injury will vary from person to person. If you do suffer from a soft tissue injury, you should:
– Rinse out your mouth with saltwater
– Use a moist piece of gauze and place it in your mouth to bite down on
– Place a cold compress on the exterior of the cheek where the injury occurred
If you cannot stop the bleeding or the cut is severe, you should visit your local Miami, FL urgent dental care office.
Emergency Toothache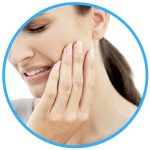 Toothaches can occur because of tooth decay, trauma to the mouth, or even when food gets stuck in between them. It is important for you not to mess with the tooth too much if it does hurt you. You should rinse your mouth out with water and then attempt to floss the tooth that is irritated to make sure no food is stuck around it.
If you are experiencing a lot of pain, you can take an over-the-counter pain killer or place a compress on your cheek. Do NOT place aspirin on the tooth, as it can burn your gums and cause further complications.
If you have a severe toothache, call your local Miami, FL urgent dental care office now.
Chipped or Broken Tooth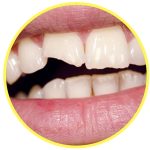 If you have a chipped or broken tooth, it may have been caused from trauma to the area or you may have accidentally bit into something that was too hard. The first thing you should do is save any pieces and then rinse out your mouth to remove any remaining pieces.
If your mouth is bleeding, take some time to place gauze on the area and apply pressure to stop the bleeding. In addition, you can place a cold compress on the exterior of your mouth to prevent swelling.
If you have chipped or broken your tooth, you should visit your local Miami, FL urgent care dentist.
Objects Caught in Teeth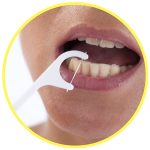 If you have an object caught between your teeth, you may be worried about what to do. Objects such as food or foreign bodies can wedge themselves in between the teeth and this can be quite painful.
The first thing you want to do is try to floss your teeth to remove the object. Do not be too forceful with the floss, as you may cut your gums or wedge the object further down between your teeth. If flossing does not work, you will need to call a local Miami urgent care dentist to be seen. You should never place sharp objects between your teeth, as you may break them or cause them to chip.
Do You Need an Emergency Tooth Extraction?
Emergency tooth extractions are needed from time to time and the reason for your extraction may be something serious or it may be minor and simply need swift attention to avoid future problems. Not every problem that arises will require you to have an extraction performed, but there are certain issues that do warrant a tooth extraction and they include:
– Infections
– Impacted tooth or crowded teeth
– Broken or fractured tooth
– Periodontitis
– Severe tooth decay
– Trauma
If you are in need of an extraction, but you wait to have it performed, you may experience more problems or issues with your other teeth. Delayed care can lead to serious issues and complications.
Once you have had an emergency extraction performed, you will need to allow the area to heal for one or two days. The recovery time will vary from patient to patient. You should always follow the information provided to you by your dentist. Below, you will find some tips to help you minimize the pain you may experience.
– Do not suck on a straw for the first 24 hours
– Prop your head up when you sleep for the first 24 hours
– Place a cold compress on the exterior of where the extraction took place
– Limit your daily activities for the first 24 hours
– Eat soft foods, so as not to aggravate the area
Emergency Room Versus Emergency Dentist

If you have a dental emergency, you may head to the emergency room to receive care, but this is not the best place for you to go. ERs are not equipped with the dental tools or knowledge to help you and perform a procedure to alleviate pain. If you do go to the ER, you will find that the physicians can only look at your mouth and provide you with some pain relief until you can get to your dentist's office.
You would be better cared for at a local Miami emergency dental office. Here, the dentist will be able to perform the procedure you need to alleviate any pain you may feel.
There are times when it makes sense to visit the ER, even if you do have a dental emergency. Those times include when you have fallen down, sustained head trauma, were in a severe accident, or your jaw is broken.
FAQ
What should I do if my tooth gets knocked out?
If your tooth is knocked out, you want to take a moment to recover the tooth. You should avoid touching the roots and rinse it off gently to remove any dirt or debris. If you can, insert the tooth back into the socket, but do not force it. Should you not be able to get it back into the socket, simply place it in a container of saltwater or milk and head straight to your local Miami emergency dentist.
What causes bad breath?
Bad breath is caused by a number of different things, but the most common is poor dental hygiene and tooth decay. Some of the other reasons why you may experience bad breath includes smoking, eating pungent foods, and periodontitis.
What is a root canal?
A root canal is best known as a procedure that removes an infected pulp from the interior of your tooth. This is a common treatment when a patient is experiencing a lot of pain with a specific tooth. The doctor will take images of the tooth in order to determine if a root canal is needed or not.
What can I do if I have a dry mouth?
If you suffer from dry mouth, you can chew sugar free gum to help stimulate the saliva in your mouth. In addition, you can suck on sugar free candies. You want to limit caffeine consumption, as this will further dry out your mouth. Do make sure you drink enough fluids throughout the day.
I've recently been diagnosed with diabetes. Are there any dental problems that are associated with this disease?
Yes. There are a few dental conditions that have been associated with diabetes. First, you may experience more cavities due to dry mouth, which can also lead to sores inside of the mouth as well. In addition, you may develop gum disease or suffer from slowed blood flow to the gums. If diabetes is not managed properly, gum disease can occur rapidly and also leave you with bone loss and tooth loss.
24-Hour Dentist Miami Options
The office of Gables Smile Dental provides you with emergency dental care 24 hours a day. This dentist offers weekend hours as well and can facilitate care for both adults and children. If you would like to receive care, you should call this dental office and schedule your emergency Miami appointment. You can expect to receive quality care and fast treatment.
If you are experiencing pain and you cannot find or get to a 24-hour dental emergency clinic, then you should head to your local ER. They will not be able to perform dental procedures on your mouth, but they will be able to look over your mouth to ensure your situation is not life-threatening. In addition, they can provide you with pain relief until you can visit your local dental office.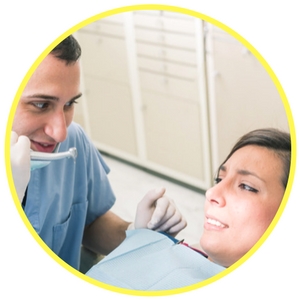 When you experience tooth pain, it can range from mild to severe. You need to seek out the care you need, when you need it to avoid issues later on down the road. Delayed care can mean serious complications.
The Emergency Dentists USA portal is a website that is designed to provide you with information only. You should never rely on this site alone or replace professional medical advice with information found on the site. If you do have an emergency, you should seek out care from a professional dentist or call 911 in an emergency.
We do recommend that you take some time to check with your local dental society in Miami to verify any licenses and certifications of a new dentist that you plan to visit. This is an important step because your health is a serious matter. You should check the Florida Department of Health License Verification Search and the Florida Board of Dentistry.
If you are experiencing an emergency and you cannot get ahold of or find a 24-hour Miami emergency dentist, it is recommended that you call 911 or you head to your local emergency room immediately. Emergency Dentists USA is designed to provide you with information only and should not be used in place of the advice from a medical professional.