Helping Thousands of People Each Year Find Dental Services
Emergency dental surgery, cavities, general dental care.
Find immediate help, no insurance required.
Get relief from chipped, cracked or lost teeth, abscesses or toothaches.
Emergency Dentist Moline IL
A tooth ache or any other dental emergency which requires immediate visit to an emergency dentist can happen to anyone and there are no exceptions to that. Unfortunately, problems such as bitten lip or tongue, toothache, broken tooth and even a broken jaw, don't follow schedules of a typical dental office, and can get you when a typical dentist is already closed for the day. Luckily, you can always call an emergency dental clinic which offers you a 24-hour dental care. But how to choose the best one? If you are in Moline, Illinois, you can follow the below list of top emergency dentist Moline picks, where you'll receive immediate care, regardless of office hours.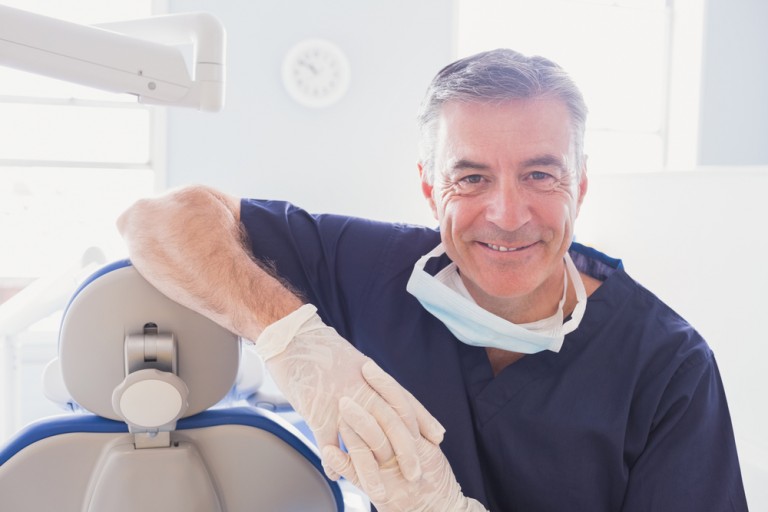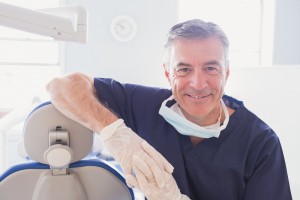 We Help You Find A 24 Hour Dentist in Moline
Whether it's 6 AM early in the morning, 10 PM late in the evening or even middle of the night, you can get help from a 24 hour dentist Moline, who is ready to help you with this most common dental issues. Similarly, if you are in need of an urgent dental care during the day, for example you need an emergency tooth extraction, we will help you choose the right emergency dentist in Moline, Illinois, who will eagerly help you and ease your pain. We understand, that a wrong emergency dental clinic can do more harm, and since you are in a hurry, it's not always easy to make the right choice. That's why, we've picked for you 3 quality dental emergency options in Moline, IL
---
Emergency Dentists USA Moline Referral Service
Phone Number: 1 (855) 401-2701
Address: Our Referral Service to Various Dental Offices across Moline
Doctors Multiple
Description Call our Moline referral service Emergency Dentists USA phone number and get connected to an emergency dentist in Moline, IL in seconds! We provide a service that will get you to the dentist that fastest and easiest way possible, you can call us 24 hours a day, 7 days a week and its 100% free!
---
Secure Dental Moline
Dentist: Dr. Noel Liu, Dr. Nazish Jafri
Address: 4601 16th Street, Unit #12, Moline, IL 61265
Website: www.secure-dental.com
Phone Number: (309) 797-0888
Description:
Secure Dental Moline offers services that will suit both parents and their children. Offered services include emergency dental interventions, extractions, oral cancer screening, teeth whitening and many more, including scheduled cleanings. All that performed by highly qualified and experienced specialists who are ready to help you get your smile back.
Office hours:
Monday 10 am to 6 pm
Tuesday 10 am to 6 pm
Wednesday 10 am to 6 pm
Thursday 10 am to 6 pm
Friday 10 am to 6 pm
Saturday – By appointment only
Sunday – Closed
---
Riverside Dentistry
Dentist: Dr. James Millman, Dr. Ronald Riggins, Dr. Kyle Peterson
Address: 609 22nd St., Moline, IL 61265
Website: www.riverside-dentistry.com
Phone Number: (309) 797-2001
Description:
The practice operates since the early 1900s, though it has moved to the current location in 1980. The practice offers restorative dentistry, endodontic treatment, surgical care, as well as cosmetic services such as teeth whitening or fillings. It is suitable both for adults and children giving you the opportunity to choose just one practice for your whole family.
Office hours:
Monday 7:30 am to 5 pm
Tuesday 7:30 am to 4:30 pm
Wednesday 7:30 am to 5 pm
Thursday 7:30 am to 5 pm
Friday 7 am to 4 pm
Saturday 8 am – Noon
Sunday – Closed
---
Goebel Family Dentistry
Dentist: Dr. Gary Goebel, Dr. Thomas Goebel, and Dr. Richard R. Herzfeldt
Address: 1601 River Drive Suite 300, Moline, IL 61265
Website: www.goebelfamilydentistry.com
Phone Number: (309) 277-3480
Description:
The Goebel Family Dentistry offers a wide range of services, including tooth extractions, crowns, dental bridges and implants as well as cosmetic treatments, dental bonding, porcelain veneers, inlays and onlays, and teeth whitening. The qualified team of doctors and staff are ready to provide you with high-quality results and a lasting smile.
Office hours:
Monday 8 am to 6 pm
Tuesday 7 am to 3 pm
Wednesday 7 am to 6 pm
Thursday 8 am to 12 pm
Friday 7 am to 1 pm
Saturday – Closed
Sunday – Closed
---
Be Ready For Your Emergency Dental Moline Visit
Before you visit an emergency dental care in Moline, IL, there are a few things which you should take care of. First and foremost, make sure that your chosen dental practice will accept your insurance papers – it's best to call and ask about that before you arrive at the office. You don't want to be charged for the service, especially if your visit to an emergency dentist Moline, IL could have been paid by your insurer. Of course, make sure that you have money to pay for the appointment at your chosen walk in dentist with you.
Similarly, when you're getting ready for your emergency tooth extraction Moline, make sure that
you can list medications which you are currently taking. Sometimes, the procedure will have to look differently, if there are medications which would prevent the doctor from performing certain steps. The same applies if you suffer from certain diseases such as diabetes or if you have artificial heart valves or suffer from high blood pressure. Another important safety precaution is making sure that you have someone who can take you home – this is especially important if you will have a procedure, as you may be unable to drive on your own. One other thing that may come in handy when you visit emergency dental Moline in Illinois are your previous x-rays. They are useful especially if they have been done recently.
Choosing The Right Walk In Urgent Care Dentist in Moline, IL
Dental emergency can get anyone. Selecting a good walk in dentist Moline is essential if you want to get rid of the pain quickly and get properly diagnosed, especially that it all happens so quickly. Obviously, as you are in pain, which can get you even in the middle of the night, it's harder to make the right decision. Sometimes, you will be unable to call your friends who could otherwise suggest you the right urgent care dentist Moline. In this case, you can search for a dentist online and to make sure that they are fully professional, you can visit local dental society website for Moline to check their background. Similarly, you can quickly search online for reviews to make sure you are choosing the best emergency dental care available in Moline, Illinois.
Medically Fact-Checked & Written by Our Dental Editorial Team
You can read more about our editorial guidelines by clicking this link and learn more about the Emergency Dentists USA editorial team here.