Helping Thousands of People Each Year Find Dental Services
Emergency dental surgery, cavities, general dental care.
Find immediate help, no insurance required.
Get relief from chipped, cracked or lost teeth, abscesses or toothaches.
North Hempstead, NY Emergency Dental Offices
We specialize in North Hempstead Emergency Dentistry:
Click to go to list of Dentists
Table of Contents
Emergency Dentists USA shares a convenient listing of North Hempstead emergency dentists who are ready to handle your dental emergency right now. Choose from a large selection of dental providers who offer after-hours dental care with evening and weekend appointments for your consideration.
Use our 24-hour dental hotline when you need assistance in choosing the right North Hempstead dental clinic for your dental emergency. Our kind and caring operators can even help you to make an appointment.
Emergency Dentists USA's website is so easy to use! There's so much information it's like you're talking straight to a dentist when you're facing a dental emergency.
24 Hour Emergency Dentist Options in North Hempstead, New York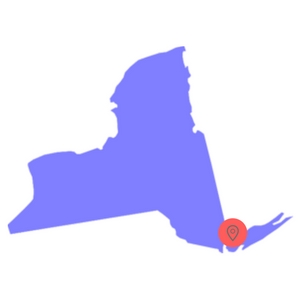 Emergency Dentists USA has a wide variety of emergency dental clinics in North Hempstead standing by to deal with your dental emergency right now.
Regular dental clinics with appointments outside of those normal business hours make North Hempstead a great place when you are stuck with a dental emergency. Confident Smile Dental NY is open on Saturday and Sunday for your convenience, and is open after hours during the week until 7 PM.
When dental clinics are open 24-hours a day, they are often attached to a university. Unfortunately, North Hempstead does not have a 24-hour emergency dental clinic but does have several dental offices with evening and weekend appointments.
Emergency Dentist Listings in North Hempstead, New York
Simply scroll through our convenient listings of North Hempstead emergency dentists and choose a location that is near your hotel or home. Our after hours dentists offer dental care with office hours that suit your needs, even on the weekends.
---
Emergency Dentists USA Referral Service North Hempstead
Phone Number: 1 (855) 401-2701
Address: Referral Service to a lot of Dental Offices serving in North Hempstead
Description: While you are visiting a new city, the last thing you want is to be struck down with severe pain in your teeth. The first time it happens to you, you do realize just how crippling it can be. Call our hotline now to assure that you are comfortable again immediately!
---
Confident Smile Dental NY
Phone: (516) 564-9444
If Closed: Call 1 (855) 276-1128 and let our Operator help you find an emergency dentist.
Website: csdentalny.com
Address: 543 Hempstead Turnpike, Unit A West Hempstead, NY 11552
Description: Serving the Garden City South and Franklin Square residents, you won't want to miss out on one of the few walk-in Hempstead dental facilities that is available to patients evenings and on Saturdays. This dentistry team talks a lot about preventative dental care so that you can avoid those urgent care situations and through the use of innovative and modern oral health care practices, you should not be disappointed.
Office Hours:
Monday: 10 am to 7 pm
Tuesday: 10 am to 7 pm
Wednesday: 10 am to 7 pm
Thursday: 10 am to 7 pm
Friday: 10 am to 7 pm
Saturday: 9 am to 3 pm
Sunday: 10 am to 3 pm
---
Oasis Dental
Phone Number: (516) 505-5010
If Closed: Call 1 (855) 276-1128 and let our Operator help you find an emergency dentist.
Website: oasisdentalny.com
Address: 400 Fulton Avenue, Hempstead, NY 11550
Description: Offering free orthodontics consultations and embracing patients from all around the region, Dr. Pavanjit Chhabra, DDS, is an exceptionally well-trained dentist. This fine team of oral physicians provides what should be considered as first-rate emergency dental care in North Hempstead.
Office Hours:
Monday: 9 am to 5 pm
Tuesday: 10 am to 7 pm
Wednesday: 10 am to 7 pm
Thursday: 10 am to 7 pm
Friday: 9 am to 5 pm
Saturday: 9 am to 3 pm
Sunday – Closed
---
American Dental
Phone: (516) 481-9700
Website: americandental.com
Address: 250 Fulton Ave, Hempstead, NY 11550
Description: American dental is a Hempstead NY clinic that can provide you with care for needs such as wisdom teeth removal, standard check-ups, x-ray diagnostics, and more. They are also open on Saturdays from 9 AM until 3 PM. A clinic that cares with a very experienced staff, they are available to help you with anything that may come up for you regarding dentistry.
Office Hours:
Monday: 9 am to 6 pm
Tuesday: 9 am to 6 pm
Wednesday: 9 am to 6 pm
Thursday: 9 am to 6 pm
Friday: 9 am to 6 pm
Saturday: 9 am to 3 pm
Sunday – Closed
---
Family Dentistry Michael C. DeFilippis DDS
Phone: (516) 794-8081
Website: michaeldefilippis.com
Address: 1740 Front Street, East Meadow, NY 11554
Description: Dr. Michael Defilippis is one of those few talented dentists open on Saturday in North Hempstead area, with a determination to treat those in need from places such as East Meadow, Plainview, Merrick, Garden City, and Bellmore. Practicing since 1987, his outstanding staff is ready to dispense of their services during off hours, late hours, Saturdays, and maybe even a Sunday if the occasion calls for it.
Office Hours:
Monday: 9 am to 3 pm
Tuesday: 9 am to 7:30 pm
Wednesday: 12 pm to 5 pm
Thursday: 9 am to 6:30 pm
Friday – Closed
Saturday: 9 am to 2 pm
Sunday – Closed
---
How To Prepare For Your North Hempstead, New York Emergency Dental Clinic Visit
– Most emergency dental clinic visits are similar to regular office visits as they perform routine dental services like x-rays and cleanings along with more complicated restorative procedures.
– Have your paperwork, health records, and insurance information ready. Arrive 15 minutes early to facilitate filling out paperwork. You can also use this time to ask questions about your upcoming procedure.
– Let your dentist know how you plan to pay for your dental services. Most emergency dentists accept cash, credit cards, personal checks and some even offer low-interest payment plans.
– Make sure you know if your insurance is accepted at this dentist. Choosing an in-network dentist saves you money when the time comes to pay the dental bill.
– Just like any medical visit, make sure you know if you have any allergies to medicines.
Common Dental Emergencies
Some of the most common of the 24-hour dental emergencies that are addressed by our dentists include painful toothaches or lost fillings. You might also find yourself with a chipped or broken tooth, a tooth that is knocked out or even a crown that is loose or has fallen out. Other common dental emergencies include something caught between the teeth or soft tissue injuries of the mouth, the lips, the gums and the tongue.
If you are faced with any of these dental emergencies, you'll want to visit your North Hempstead emergency dental clinic right away.
Tooth Trauma Caused by an Accident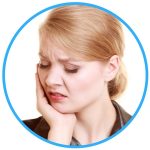 Tooth trauma that is caused by an accident can be potentially dangerous. If your tooth trauma includes a head injury or an accident like a fall or sports injury, visit the hospital emergency room as soon as possible to be evaluated by a physician. Tooth trauma that is caused by an accident might include a concussion or even broken bones that might be dangerous to your health. Your local hospital emergency room is the best place for treatment when your tooth trauma includes this type of injury.
Abscess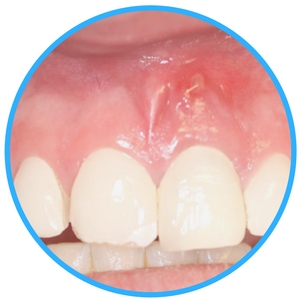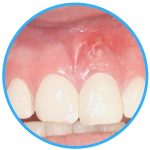 An abscess is a common dental emergency that is actually an infection of the gum below or between the teeth. This type of infection can be extremely painful and might spread to other parts of the body including the bone of the jaw or soft tissues of the mouth. Rinse your mouth several times with salt water in order to draw the pus from the infection toward the surface of the gum. Visit your North Hempstead emergency dentist as soon as possible to have the abscess treated before it becomes a major problem.
Knocked Out Teeth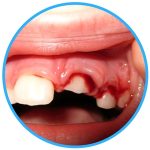 If you are able to find the tooth that has been knocked out, grasp it only by the crown and rinse it with plain water. Place the tooth into a small container of milk or Save-a-Tooth to bring with you to visit your emergency dentist as soon as possible. If you are able to place the tooth back into the gum, apply gentle pressure to the tooth until you are able to visit your emergency dentist. This is extremely important so that the dentist can try to save the tooth.
Do You Need an Emergency Tooth Extraction?
If your tooth has decayed to the point where a dentist is no longer able to repair the tooth, you might require an emergency tooth extraction. It is important to have the extraction accomplished as soon as possible in order to limit your pain and the types of complications that could occur if the tooth decay is left unaddressed.
Your dentist usually begins the tooth extraction by taking an x-ray of the tooth and then performing an examination of the tooth. He or she chooses a local or general anesthetic to keep you comfortable throughout the procedure, and uses a special tool to pull the tooth out of the gum. The gum is then stitched closed using a type of suture that dissolves over time. A small piece of gauze is placed over the gum to control any bleeding. Full healing usually occurs within one to two weeks of the emergency tooth extraction.
Follow any directions given to you by your North Hempstead emergency dentist following the tooth extraction. Take any medications as directed and avoid eating hard foods or drinking through a straw for at least the first few days following the procedure.
Emergency Room Versus Emergency Dentist

If you have a tooth trauma that stems from an accident like a car accident, a fall or a sports injury, it is important to visit a hospital emergency room immediately. This ensures that you do not have a more complicated injury like a broken bone or a concussion.
Common dental emergencies require treatment by a North Hempstead emergency dentist rather than the hospital emergency room. Keep in mind that most hospital emergency rooms do not have the equipment to treat a dental emergency like a broken tooth or a lost filling. Your emergency dentist can treat your dental emergency more quickly and at a lower cost to you than most hospital emergency rooms.
Often, your hospital emergency department requires you to wait for long periods of time to be seen by a physician, and the bill from the hospital ER is often much higher than that same bill from a dental office. Choosing a dentist for a common dental emergency is the right choice unless the emergency began with an accident or sports injury.
North Hempstead Emergency Dental Association

Keep in mind that you can also choose an excellent North Hempstead hospital emergency room to treat your dental emergency when you are unable to contact a dentist. Hospital emergency rooms are a good choice for dental emergencies that include accidents like falls or sports injuries.
Ensure that your new dentist is properly licensed by taking a look at the American Dental Association's website. This website offers great information about licensing and credentialing along with tips for finding a good dentist.
Use the New York State Dental Association's website to learn more about dentistry in New York state.
This Emergency Dentists USA portal is a website for information only, and should be not used to replace the actual advice of a medical professional.
Medically Fact-Checked & Written by Our Dental Editorial Team
You can read more about our editorial guidelines by clicking this link and learn more about the Emergency Dentists USA editorial team here.