Helping Ontario Residents Find IMMEDIATE Dental Services Everyday.
Get relief from chipped, cracked or lost tooth
Abscess, toothache, mouth pain
Emergency dental surgery
24 hour services - Includes weekends, nights and holidays

Emergency Dentist in Ontario, CA – Find A 24-Hour Dentist Now
Table of Contents
Emergency Dentists USA invites you to enjoy your vacation in Ontario without the worry of searching for a great Ontario emergency dentist if the need arises. With our convenient listing of hand chosen Ontario emergency dentists, you never have to endure the hassle of searching frantically for a new dentist while you are on the road. From after hours dental clinics with weekend and evening appointments to emergency dental clinics that work hard to ensure that you are seen quickly, our excellent Ontario emergency dentists are standing by to get you out of pain quickly.
Choose our 24-hour dental emergency hotline to speak with a wonderful live operator who can assist you in choosing a new Ontario emergency dentist or even set up that first dental appointment. Whether you are on vacation or settling into your new city, Emergency Dentists USA has the right dentist for your dental problem.
Finding A 24 Hour Emergency Dentist in Ontario, California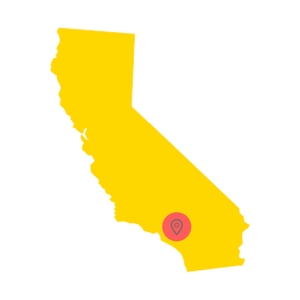 While you are enjoying the rides at Scandia Amusement Park in Ontario, Emergency Dentists USA is working hard to ensure that you have a great Ontario emergency dentist standing by to suit your dental emergency. A chipped tooth or a lost filling is no problem when you can simply scroll through our comprehensive listing of Ontario emergency dentists.
– Walk-in dental clinics – Dental clinics that allow patients to come in without an appointment are not available in Ontario. Our local hospitals offer quick dental care without the need for an appointment.
– Emergency 24-Hour Dental Clinics – Clinics that specialize in being open 24 hours a day are not available in Ontario. You can see a hospital physician via the hospital emergency room at any time of the night or day.
– After Hours Dentists – After hours dentists are regular dentists who offer office appointments after hours or on the weekends. Visit Ontario Village Dental for an appointment on a Saturday or in the evening as late as 6 p.m.
Emergency Dentist Listings in Ontario, California
Emergency Dentists USA offers you a complete listing of great Ontario emergency dentists who are standing by to treat your dental emergency. Simply scroll through our excellent Ontario dentists and pick the dentist with an office near your home or hotel or choose a dentist with office hours that suit your needs. Our 24-hour dental hotline makes it easy to pick a new dentist with the help of a live operator who can also schedule your dental appointment.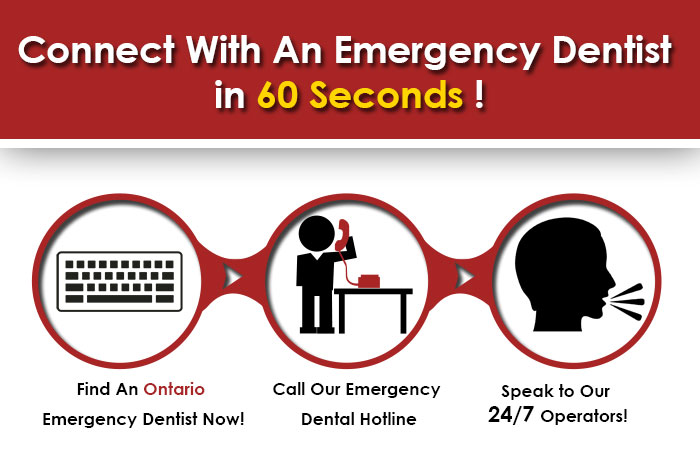 ---
Emergency Dentists USA Referral Service Ontario
Phone Number: 1 (855) 401-2701
Address: Referral Service to many Dental Offices serving in Ontario
DescriptionFrom cracked teeth, broken crowns, or what may be slowly becoming an abscess, a quick call to our 24 hour hotline will get you attention from a skilled medical professional. Don't hesitate to call, and see how much better you'll feel after your diagnosis.
---
Ontario Village Dental
Address: 533 West Holt Blvd Ontario, CA 91752
Telephone:(909) 988-1992
Website: www.ontariovillagedental.com
Description:
When you are suffering from a terrible toothache, the search for a great Ontario dentist can be almost as painful as the dental problem itself. Dr. Paniagua and Dr. Camacho and their friendly staff make it easy to call Ontario Village Dental your new "regular" dental office. From cosmetic dentistry to after hours emergency appointments that cover your dental emergency every other Saturday, Ontario Village Dental strives to make your dental problem a thing of the past.
Monday 9am – 6pm
Tuesday 9am – 6pm (10-7 at Del Sol Dental)
Wednesday 9am – 6pm
Thursday 9am – 5pm
Friday 9am – 6pm
Saturday 8am – 1pm (Every other Saturday)
Sunday Closed
---
>Maria Augustin, D.D.S.
Address: 1950 S Grove Ave #106, Ontario, CA 91761, EE. UU.
Telephone:(909) 930-1197
Website: www.drcruzdental.net
Description:
With service that is both friendly and affordable, Dr. Augustin provides family dental care that benefits patients of all ages. This Ontario dental clinic offers extended hours to care for patients with dental emergencies that pop up when they are least expected. From digital x-rays to a paperless office system, Dr. Augustin and her staff go above and beyond to create a dental office that passes savings on to the patients. Whether you have a broken tooth or a lost filling, this dental clinic is standing by to care for your dental problem even on a Saturday.
Monday 10am – 7pm
Tuesday Closed
Wednesday 10am – 7pm
Thursday 10am – 7pm
Friday Closed
Saturday 9am – 2pm
Sunday Closed
---
Ontario Dental Center
Address: 974 N Mountain Ave, Ontario, CA 91762
Telephone: (909) 984-0246
Website: ontariodentalcenter.com
Description:
Dr. Patel at Ontario Dental Center makes it his business to provide your family with dental care that exceeds your expectations. Digital x-rays along with state-of-the-art dental equipment give you the opportunity to see your smile in a whole new light. From porcelain veneers to dental implants, Ontario Dental Center provides all of the dental services that you need to get your dental emergency resolved quickly. Saturday and evening appointments give you the option of having your tooth emergency taken care of even after hours.
Monday 10am – 7pm
Tuesday 9:30am – 6:30pm
Wednesday 9:30am – 6:30pm
Thursday 9:30am – 6:30pm
Friday 9:30am – 6:30pm
Saturday 9am – 4pm
Sunday Closed
---
Eric Chiang, D.D.S.
Address: 1273 West 7th St., Upland, CA 91786
Telephone: (909) 920-9543
Website: www.ericcchiangdds.com
Description:
Providing excellent dental service to the Upland area since 1992, Dr. Chiang and his friendly staff work hard to end your dental emergency quickly and as painlessly as possible. Specializing in dentistry for children, Dr. Chiang spends time listening to your needs before choosing an appropriate solution for your dental problems. From a toothache to a chipped tooth, Dr. Eric Chiang is standing by to treat your dental problem even on a Saturday when many dental offices are closed.
Monday 8:30am – 5pm
Tuesday 8:30am – 5pm
Wednesday 8:30am – 5pm
Thursday 8:30am – 5pm
Friday 8:30am – 5pm
Saturday By appointment
Sunday Closed
---
How To Prepare For Your Ontario, California Emergency Dental Clinic Visit
– Most emergency dental clinic visits are similar to regular office visits.Ontario emergency dentists offer routine dental care along with more complicated procedures like full mouth restorations, veneers and dental implants.
– Gather your paperwork, dental insurance information and any recent dental x-rays or examinations prior to visiting your new Ontario dentist. These items make it easier for your new dentist to choose a treatment plan that suits your needs.
– Arrive 15 minutes early to facilitate filling out paperwork. This also gives you plenty of time to ask any questions that you might have regarding your upcoming dental procedures.
– Most Ontario emergency dentists accept credit cards, cash payments, personal checks and even offer low-interest payment plans for dental services. Ensure that your new dentist accepts your preferred method of payment.
– Make sure you know if your insurance is accepted at this dentist. Choosing an in-network Ontario emergency dentist can save you money when the time comes to pay the dental bill.
– Just like any medical visit, make sure you know if you have any allergies to medicines. Bring a list of your current medications with you to visit your new dentist. This allows him or her to choose medications that do not conflict with your allergies or current medications.
– Do you have intense dental anxiety or fear? Talk to the office staff about your dental anxiety and check out their options for stress-free dental services. Some dentists offer sedation dentistry.
Quality of Urgent Care Dentists In Ontario, California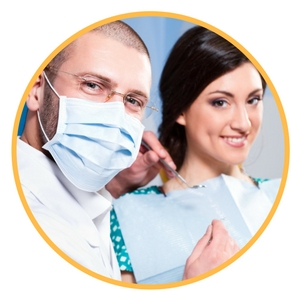 The gorgeous sunshine, the variety of theaters and museums and the location that borders Los Angeles makes Ontario, California, an exciting city for a vacation or to call home. With just under 200,000 residents, Ontario is a wonderful location for anyone who wants to explore the culture and beauty of the state. Visitors to the city enjoy Ontario Mills, the largest shopping mall in San Bernardino county. From jewelry to clothing and accessories, Ontario Mills has everything that anyone could even imagine wanting from a mall. Just up the road, visitors explore outdoor adventure at the Cucamonga-Guasti Regional Park. With two sparkling lakes and plenty of hiking trails, this recreational area allows everyone to enjoy the natural beauty of California. Other fun stops in Ontario include Westwind Park and the San Antonio Winery.
When an accident, a sports injury or even a fall causes a dental emergency that interrupts your visit to Ontario, you can always fall back on the excellent California health care to feel better fast. A dental problem that begins with an accident requires the services of a hospital emergency room physician. You can visit San Antonio Community Hospital when your dental emergency happens late at night or on the weekend. The 24-hour emergency department is staffed with great doctors who are always ready to treat your dental problem. This medium metro hospital has 279 beds and employs over 500 well-trained doctors.
Other excellent hospitals that are standing by to treat your dental emergency include Montclair Hospital and Medical Center, a small metro hospital with just 102 beds. This medical center has a 24-hour emergency department and employs over 100 doctors with a wide range of specialties and skills.
Pomona Valley Hospital and Medical Center is also near Ontario and offers an emergency department that is open regardless of the time of night or day. This hospital is rated high performing in two medical procedures or conditions and has a total of 399 beds with over 800 physicians. Perfect when you need treatment for a dental emergency that occurs due to a fall, a sports injury or even a car accident, Ontario hospitals are standing by to keep you healthy and protect your smile.
Common 24 Hour Dental Emergencies
Facing any one of those common 24-hour dental emergencies makes it tough to enjoy your visit to Ontario. From a terrible toothache to something caught between your teeth, common dental emergencies seem to occur at the worst possible time. Frantically searching for an Ontario emergency dentist makes those emergencies just a little more painful.
Some of the most common of all dental emergencies include lost fillings and chipped or broken teeth. You might also encounter an emergency that includes a loose or lost crown, a tooth that has been partially knocked out or even a tooth that is completely knocked out of the gum. Other common dental emergencies include soft tissue injuries to the lips, tongue or gums and braces that have broken wires or loose brackets. Common dental emergencies can be resolved quickly when you visit an Ontario emergency dentist as soon as you feel that first dental pain.
Reading advice on the EmergencyDentistsUSA.com website is not a substitute for seeing a medical professional. Every dental emergency is unique and you should see a dentist for any of the situations that are described below.
Abscess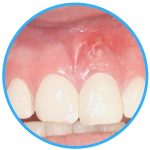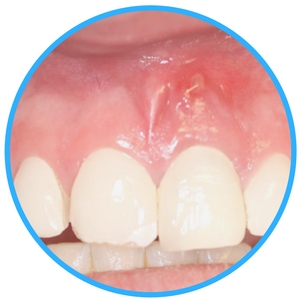 An abscess is a painful dental emergency that is actually an infection that occurs between the teeth or in the gum below the teeth. Rinse your mouth with salt water several times to draw the pus toward the surface of the gum. Use a cold compress outside of the mouth to lessen any pain or swelling of the cheeks and gums. Visit your Ontario emergency dentist as soon as possible because the infection could spread to other parts of the mouth including the bone of the jaw.
Broken or Loose Braces & Wires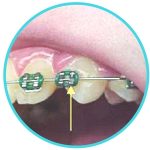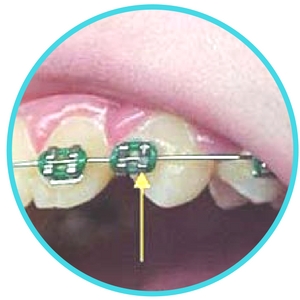 Broken or loose braces and wires are a dental emergency that requires immediate attention. Do not cut any wire that is broken. Use the eraser end of a pencil to push the wire into a more comfortable position or cover the sharp end of the wire with a cotton ball or orthodontic wax. Secure your braces to your teeth temporarily with orthodontic wax. Visit your Ontario emergency dentist as soon as possible to have the braces repaired.
Objects Caught in Teeth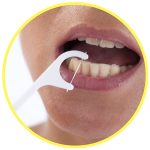 Objects caught in the teeth can be quite painful. Rinse your mouth thoroughly with water and floss between the teeth to remove the object if possible. Do not use a pin or other sharp object to probe between the teeth as this can further damage the gum or tooth. Use a cold compress to reduce swelling and pain outside of the mouth. Never place aspirin or any other medication between the cheek and gum as this can cause chemical burns. Visit your Ontario emergency dentist as soon as possible to remove the object.
Tooth Trauma Caused by an Accident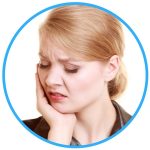 Tooth trauma that is caused by an accident should be evaluated at a hospital emergency room to ensure that you do not have any more dangerous injuries. If your tooth trauma is associated with a concussion or other injury, visit a hospital ER first. Tooth trauma caused by an accident can be treated at your Ontario emergency dental clinic once you have been examined by the ER physician.
Do You Need an Emergency Tooth Extraction?
An emergency tooth extraction is not what you want to have to deal with when you are on vacation. You might require a tooth extraction if you have a tooth that has severely decayed. It is important to have the extraction accomplished quickly to avoid an increased need for medications and a longer healing time.
Your dentist begins the extraction with an x-ray and examination of the tooth. He or she chooses a general or local anesthetic to keep you comfortable during the procedure, and selects a special tool to remove the tooth from the gum. The gum is stitched closed using a type of suture that dissolves over time. A small piece of gauze is placed over the gum to stop any bleeding. Full healing usually occurs within one to two weeks.
It is important to follow your dentist's instructions after the tooth extraction. Take any medications as directed and avoid eating solid foods and drinking through a straw for at least a few days. Try to avoid drinking alcohol or smoking until your gum is healed.
Emergency Room Versus Emergency Dentist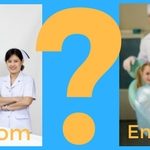 When you encounter a dental emergency that includes a fall, an accident or even a sports injury, it is important to visit a hospital emergency room for prompt treatment. This ensures that you do not have injuries that could be life threatening like a concussion.
Your Ontario emergency dentist is capable of treating any of the common dental emergencies that may occur. He or she has the equipment and the training to resolve your dental emergency quickly and in most cases charges less than a hospital emergency room.
FAQ
What should I do if I have a dental emergency and can't get a hold of a dentist?
If you have a dental emergency and cannot get ahold of a dentist, you can visit an Ontario hospital emergency room to have your dental problem addressed by a physician. Hospital emergency departments are not dental offices, but they do offer fast relief for most dental pain until you can visit a dentist.
What are my options for replacing a missing tooth?
There are several options for replacing a missing tooth including a dental implant or a dental bridge. A dental implant is actually attached to the bone of the jaw and is the most natural of all tooth replacements. A dental bridge is attached to the healthy teeth on either side of the tooth that is missing.
What can I do if I have a dry mouth?
If you have a dry mouth, you can chew sugarless gum or suck on candies that are sugarless. You can also drink plenty of water. A dry mouth is sometimes associated with certain medications or even some diseases. It is important to see your dentist if you have a dry mouth often.
I've recently been diagnosed with diabetes. Are there any dental problems that are associated with this disease?
Yes, there are some dental problems that are associated with diabetes. Since diabetes can reduce the blood flow to your mouth, your teeth can become loose. You are also more likely to suffer from infections of the gum or the bone in the jaw. A dry mouth is also associated with diabetes.
Why don't my dentures seem to fit anymore?
Your dentures might not fit anymore because of bone loss that causes the structure of the jaw to change over time. Dental implants are a great resource for anyone who has dentures that do not seem to fit.
24 Hour Dentist Ontario Options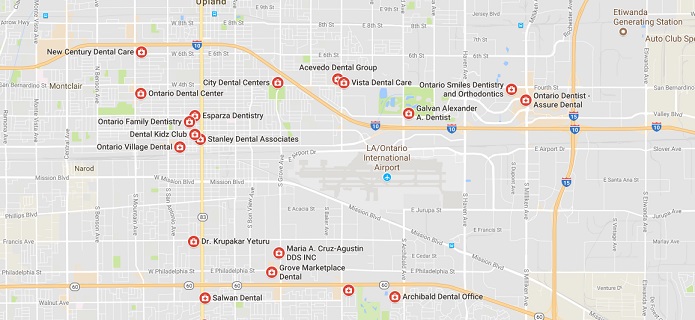 Visiting the city of Ontario is definitely a fun vacation. Emergency Dentists USA ensures that your vacation is not interrupted by a terrible toothache or a painful abscess by offering a large selection of Ontario emergency dentists for your dental problem.
Eric Chiang DDS is a kind and gentle dentist with office hours that are perfect for any schedule. His caring staff makes you feel right at home, and the state-of-the-art dental equipment means that your dental emergency is treated quickly.
Ontario Dental Center has Saturday office hours for that dental emergency that just cannot wait until the following week, and Dr. Maria Augustin's dental clinic also stays open on the weekend to care for your painful dental emergency. These after hours dental clinics provide excellent dental care for those patients with emergencies that require prompt treatment.
Ontario Village Dental invites you to become a "regular" with their comprehensive dental exams, digital x-rays and kind and caring staff. With two dentists working hard to relieve your dental pain, Ontario Village Dental is a great choice when it comes to emergency dental problems.
Visit any one of Ontario's great hospital emergency departments when your dental problem begins with a fall, a car accident or even a sports injury. A trip to the ER ensures that your dental problem does not include a more dangerous bodily injury like a concussion.
Use the American Dental Association's website located here to check out your new Ontario emergency dentist. The ADA offers great information on current licensing and certification for each dentist in the United States. You can also access the California Dental Association's website located here to learn about California licensing for dentists, to get information on local dental offices and to learn more about good brushing and flossing habits along with new dental products.
This Emergency Dentists USA portal is a website for information only, and should be not used to replace the actual advice of a medical professional. If a patient is having an emergency and cannot reach a dentist, call 911 to assure immediate response and safety.
What's the best emergency dentist office in Santa Rosa California?