Helping Thousands of People Each Year Find Dental Services
Emergency dental surgery, cavities, general dental care.
Find immediate help, no insurance required.
Get relief from chipped, cracked or lost teeth, abscesses or toothaches.
Emergency Dentist in Santa Rosa, CA – Find A 24-Hour Dentist Now
Table of Contents
Hiking the beautiful trails of Spring Lake Regional Park helps you to appreciate the natural beauty of the California scenery. When you encounter a dental emergency, regardless of where you are, Emergency Dentists USA helps you to find a great dentist. Our comprehensive listing of Santa Rosa emergency dentists provides you with the right Santa Rosa emergency dentists for your dental problem without the hassle of searching frantically through a new city. Our hand-chosen dental clinics include offices with after hours dental services and emergency dentists who are available to relieve your dental pain 24-hours a day.
Use our 24-hour emergency dental hotline to speak with a live representative who assists you in choosing a new Santa Rosa emergency dentist. Our friendly operators can even make that first dental appointment for you.
Finding A 24 Hour Emergency Dentist in Santa Rosa, California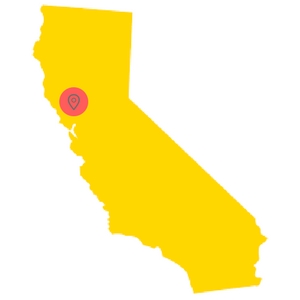 Emergency Dentists USA makes it easy to choose an excellent Santa Rosa dentist without the hassle of wander a strange city to find a new dentist. Simply scroll through our listing of great Santa Rosa dentists, and you will find after hours dental offices along with emergency 24-hour dental clinics that suit your schedule and needs.
Walk-in dental clinics – Dental clinics that allow patients to come in without an appointment are not available in Santa Rosa, but there are great hospitals that offer emergency services and never require an appointment.
Emergency 24-Hour Dental Clinics – Clinics that specialize in being open 24 hours a day are hard to find, but Vineyard Dental Urgent Care has a dentist available regardless of the time of day or night. Simply call the 24-hour emergency hotline to contact Dr. Saeidi now.
After Hours Dentists – Dentists with office hours that include evening or weekend appointments are a great benefit to anyone with a toothache or tooth problem. Visit Priceless Dental Group for after hours dental care even on the weekend.
Emergency Dentist Listings in Santa Rosa, California
Located below you will find our convenient listing of Santa Rosa emergency dentists. Simply scroll through the listings and choose the dentist who offers office hours that suit your needs or who has an office location that is close to your home or hotel. Check with our 24-hour emergency dental hotline to speak with a live operator who assists you to pick a great new dentist or makes your dental appointment for you.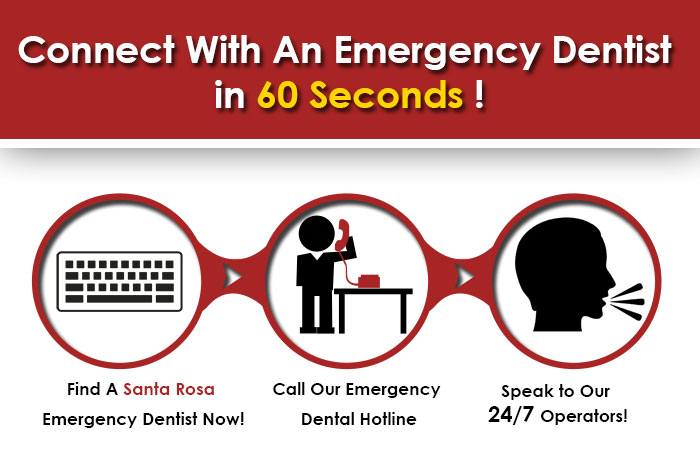 ---
Emergency Dentists USA Referral Service Santa Rosa
Phone Number: 1 (855) 401-2701
Address: Referral Service to several Dental Offices in Santa Rosa
DescriptionWe don't want your California trip to be halted by an extreme dental emergency! If that happens, just quickly call our 24 hour hotline, and we will link you up with the best late night dentist possible.
---
Dental Emergency Clinics in Santa Rosa, CA
No one wants to go to this glorious and scenic area just to have their trip hindered by a sudden shooting pain in your jaw or mouth! Many folks employed in sales, technology, and agriculture visit this area, and you can't really make a good presentation if your main focus is the discomfort getting worse every second among your teeth. Let us put that pain to rest, and put our simple to use service at the top of your contacts for when you need an after hours dentist clinic.
---
Sonoma County Smiles
Address: 838 Second Street, Santa Rosa, CA 95404
Telephone:(707) 542-2676
Website: doctorchera.com
Description:
A quick visit with Dr. Chera at Sonoma County Smiles and your smile is right where it is supposed to be, and looking spectacular. State-of-the-art dental technology and a friendly office staff make this Santa Rosa dental clinic a perfect location for your next dental emergency. Same day emergency appointments are available with a simple phone call to the office, and your dentist is ready to get you out of pain quickly.
Monday 8am – 5pm
Tuesday 8am – 5pm
Wednesday 8am – 5pm
Thursday 8am – 5pm
Friday 8am – 5pm
Saturday Closed
Sunday Closed
---
Vineyard Dental Group
Address: 90-A Doctors Park Drive Santa Rosa, CA 95405
Telephone:(707) 505-9850
Website: www.vineyarddentalgroup.com
Description:
Prepared to treat any dental emergency regardless of the hour of night or day, Dr. Saeidi is a true emergency dentist. Vineyard Dental Urgent Care provides true 24-hour access to a dentist via the dental emergency hotline. Patients are encouraged to call and have their dental emergency treated by Dr. Saeidi even if he has to meet you at the clinic late at night or on the weekends. Vineyard Dental Urgent Care also offers routine dental services like examinations and x-rays, making them a great choice for your new "regular" dentist.
Monday 8am – 5pm
Tuesday 9am – 6pm
Wednesday 9am – 6pm
Thursday 8am – 5pm
Friday 7am – 3pm
Saturday Closed
Sunday Closed
---
Access Dental
Address: 1144 Sonoma Ave #108, Santa Rosa, CA 95405
Telephone:(707) 523-2399
Website: accessdental.com
Description:
Office hours as late as 6 p.m. in the evening and on Saturday until 5 p.m. make Access Dental an after hours dental clinic with convenient appointments to suit your needs. Visit Dr. Chaves or Dr. Flores at the Santa Rosa office for kind and comforting dental care regardless of your dental problem. From a broken tooth to a lost filling, Access Dental has the technology and the staff to meet your dental needs quickly. Multiple locations make this dental clinic a great choice for anyone who travels often.
Monday 9am – 6pm
Tuesday 9am – 6pm
Wednesday 9am – 6pm
Thursday 9am – 5pm
Friday 8am – 5pm
Saturday 8am – 5pm
Sunday Closed
---
Priceless Dental Groupy
Address: 1175 W Steele Ln #1, Santa Rosa, CA 95403
Telephone:(707) 978-2296
Website: pricelessdentalgroup.com
Description:
Priceless Dental Group understands how important your smile is to you and to your family. Dr. Bashti is on call 24-hours a day and seven days a week to ensure that your dental emergency is handled quickly and with utmost care. His kind and professional staff is always standing by to deal with a dental problem that strikes without warning, and even routine services are available at this Santa Rosa dental office. Priceless Dental Group is open on the weekends including on Sunday to care for your most painful dental problem immediately.
Monday 10am – 6pm
Tuesday Closed
Wednesday 8am – 5pm
Thursday 8am – 5pm
Friday 8am – 5pm
Saturday 9am – 4pm
Sunday 10am – 4pm
---
How To Prepare For Your Santa Rosa, California Emergency Dental Clinic Visit
– A visit to your Santa Rosa emergency dentist is just like a visit to a regular dental office. Most emergency dental offices provide routine dental care like x-rays and examinations along with more comprehensive emergency services.
– Have your paperwork, health records, and insurance information ready. This information helps your new dentist to select a treatment plan that is based directly on your need.
– Arrive 15 minutes early to facilitate filling out paperwork. This also allows you to have plenty of time to ask questions regarding your procedure.
– Your Santa Rosa emergency dentist usually accepts a variety of payment forms including cash, credit cards, personal checks and even offers a low-interest payment plan for larger services. Make sure that your new dentist accepts your preferred payment method.
– Make sure you know if your insurance is accepted at this dentist. Choosing a dentist who is in your dental insurance network helps you to save money when the time comes to pay that dental bill.
– Just like any medical visit, make sure you know if you have any allergies to medicines. Bring a current list of your medications with you to the dental visit.
– Do you have intense dental anxiety or fear? Let the dental office staff know that you have dental anxiety, and they can help you to relax during the visit.
Quality of Urgent Care Dentists In Santa Rosa, California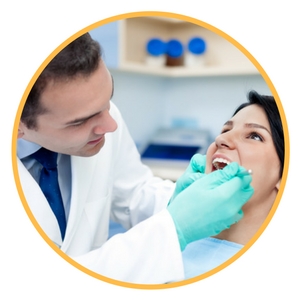 Santa Rosa is a city inside of the Redwood Empire of California that is home to just over 200,000 residents. Visitors to the city appreciate the historic beauty of this town that dates back to the late 1860s where it began as an area that was perfect for raising livestock. This naturally beautiful area of the state offers guests plenty to see and do in the Annadel State Park and at Spring Lake Regional Park.
From gorgeous wineries that sprawl across the landscape to large zoological parks, Santa Rosa is a wonderful location for anyone who loves the great outdoors. The Pacific Coast Air Museum and the Museums of Sonoma County also provide fun excursions for families with children who want to learn a little more about the history of this gorgeous California city.
Health care in Santa Rosa is among the best in the state of California, and when you are suffering from a terrible toothache there are plenty of great Santa Rosa emergency dentists standing by to ease your pain. If your dental emergency begins with a fall, a car accident or a sports injury, it is important to visit a hospital emergency department to be sure that you are not suffering from a concussion, a broken bone or another injury that might be more dangerous than the tooth trauma. Santa Rosa Memorial Hospital is the perfect choice for this type of dental emergency. Rated number 33 in the state of California and rated high performing in five adult conditions or procedures, this Santa Rosa hospital houses almost 300 beds and employs over 350 doctors.
There are several other great Santa Rosa hospitals that also provide 24-hour emergency service via the emergency departments. These include the Sutter Medical Center that is rated high performing in two adult procedures or conditions, and the Kaiser Permanente Santa Rosa Medical Center located on Bicentennial Way. Both of these hospitals provide emergency services for patients with medical or dental emergencies regardless of the time of day or night. When your dental emergency might include an injury like a concussion or a broken bone, visiting a Santa Rosa emergency room connected to a hospital is the right choice.
Common 24 Hour Dental Emergencies
"Santa Rosa is a unique area when it comes to finding a dental office that is open during non-traditional hours. Having the ability to see a dentist for emergency care on Saturday and Sunday means that there is never a need to suffer with dental pain or wait until Monday to receive treatment."
A common 24-hour dental emergency is definitely something that you do not want to encounter on your vacation in Santa Rosa. This type of dental emergency can really ruin a great day exploring the city's parks, the zoo or even the museums. Some of the most common of all dental emergencies include a terrible toothache or a potentially dangerous abscess. You might also encounter a dental emergency like a chipped or broken tooth, a tooth that has lost a filling or a tooth that has been knocked out of the gum. A partially extruded tooth or a lost or loose crown are also types of dental emergencies. You might find yourself seeking a dentist to care for a soft tissue injury of the lips, tongue or gums, to fix damaged or broken braces, brackets or wires or to remove something that is caught between your teeth.
A common dental emergency often causes enough pain to make you feel like you need to visit a hospital emergency room. This is only true if your emergency includes an accident or a sports injury that could affect other parts of your body.
Reading advice on the EmergencyDentistsUSA.com website is not a substitute for seeing a medical professional. Every situation is unique, so you should see a dentist for any of the dental emergencies listed below.
Abscess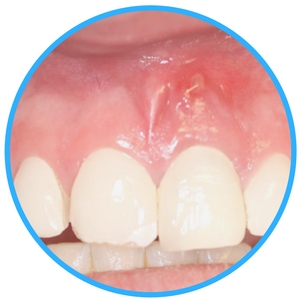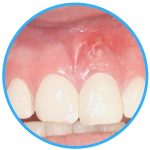 An abscess is a type of infection that occurs in the gum between the teeth or below the teeth. This type of infection can sometimes spread to other parts of the mouth including the bone of the jaw or the cheeks. Rinse your mouth several times with salt water to draw the pus to the surface of the gum. Visit your Santa Rosa emergency dentist as soon as possible to ensure that the infection is controlled quickly.
Loose or Lost Crown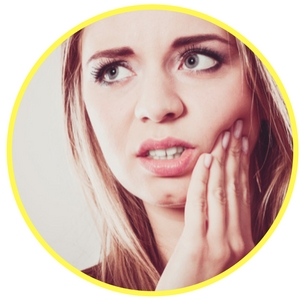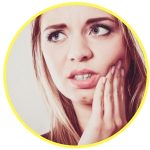 A loose or lost crown is a dental emergency that can become painful very quickly. If you are able to find the crown, rinse it carefully with plain water. Fill the inside of the crown with toothpaste or with over-the-counter dental cement and place it over the tooth if possible. If you are not able to place the crown over the tooth, bring it with you to visit your Santa Rosa emergency dentist as soon as possible to have the crown replaced.
Knocked Out Teeth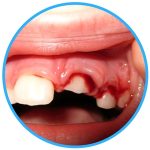 A knocked out tooth can be both painful and embarrassing. If you are able to find the tooth, place it in a container of milk or Save-a-Tooth and bring it with you to visit your Santa Rosa emergency dentist as quickly as possible. Use a cold compress to reduce any swelling or pain by placing it against the outside of your cheek. Use a moistened piece of gauze to control any bleeding by providing steady pressure for at least 10 minutes.
Objects Caught in Teeth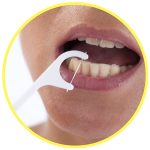 When objects are caught in your teeth, the pressure between the teeth can become very painful. Rinse your mouth carefully with water and floss between your teeth to remove any debris. Do not probe between your teeth with a pin or other sharp object as this can cause damage to the gum or tooth. Do not place aspirin between the cheek and gum because medications can cause chemical burns to the soft tissue. Visit your Santa Rosa emergency dentist as soon as possible.
Do You Need an Emergency Tooth Extraction?
You might need an emergency tooth extraction if you have a tooth that is severely decayed. This type of procedure begins with a thorough examination of the tooth and an x-ray in most cases. Your Santa Rosa emergency dentist then selects a general or local anesthetic to keep you comfortable during your procedure. A special tool is used to remove the tooth from the gum, and the gum is sewn closed with a special type of suture that dissolves over time. A small piece of gauze is placed over the gum to control any bleeding. It is extremely important to have the tooth removed quickly because waiting can cause a greater chance of complications or an increased need for medications.
Following your emergency tooth extraction, it is important to take any medications as directed. Avoid drinking from a straw or eating hard foods for at least a few days. Full healing usually occurs within one to two weeks, and during this time it is important to avoid smoking or drinking alcohol.
Emergency Room Versus Emergency Dentist

For most common dental emergencies, your Santa Rosa emergency dentist is your best choice. A dentist is trained to handle most dental problems and his or her office has the right equipment to care for your dental problem. Dental offices generally charge less than a hospital emergency room, and the service is often quite a bit faster.
If your dental emergency stems from a fall, a sports injury or an accident that might have caused other bodily injuries like a concussion, it is important to visit a hospital emergency room as soon as possible. This ensures that you do not have a more dangerous injury.
FAQ
What is plaque and why is it bad?
Plaque is a sticky substance that builds up on teeth and that contains millions of bacteria. This substance is difficult to remove unless you brush and floss correctly. It causes tooth decay and bad breath. Plaque eventually hardens into tartar.
Are electric toothbrushes better than manual brushes?
If you have dexterity problems that affect your hands, then electric toothbrushes are better for you to use than manual toothbrushes. Under ordinary circumstances, manual toothbrushes and electric toothbrushes perform equally well.
What causes bad breath?
Bad breath is usually caused by tooth decay and plaque that contains millions of bacteria. These bacteria cause tooth decay and bad breath by feeding on sugars and releasing waste that contributes to the bad breath smell. Bad breath may also be caused by some foods or medications, by smoking and by drinking alcohol.
It's been a long time since I've visited the dentist. What do I need to do?
If it has been a long time since you have visited the dentist, you should choose a great Santa Rosa emergency dentist and make an appointment as soon as possible. Your dentist can help you to get back on track with your dental problems in just a few visits in most cases.
Why should I have my teeth cleaned twice a year?
You should have your teeth cleaned twice a year so that your dentist can ensure that your brushing and flossing routine is working well. This also allows your dentist to spot tooth decay before it becomes a more complicated problem.
24 Hour Dentist Santa Rosa Options

Exploring a new city on vacation is definitely a great way to enjoy a little free time. Having your vacation interrupted by a terrible toothache or a cracked tooth is not anyone's idea of an ideal getaway. Emergency Dentists USA has you covered when it comes to handling any dental emergency.
Visit Priceless Dental Group and get help from an experienced dentist who is on-call for your emergency 24-hours a day and seven days a week. Choose this dental office if you need emergency dental services right now.
Select Access Dental if you like a dental office that has a variety of locations and plenty of after hours appointments designed to make dentistry convenient. Pick Vineyard Dental Urgent Care for that dental problem that just cannot wait another minute. Their 24-hour dental emergency service puts you in touch with a great Vineyard Dental Urgent Care emergency dentist quickly.
Get to know Sonoma County Smiles as your new "regular" dentist and feel like you are one of the family. This wonderful Santa Rosa emergency dentist makes it simple to get on track with your dental care.
The Santa Rosa hospitals are always standing by to care for a dental emergency that strikes at any time of the day or night. Keep in mind that if your dental problem began with a fall or an accident, the ER is the first place you should visit to ensure that you are healthy enough to head to a dental clinic.
Use the American Dental Association's website located here to check on current licensing and certification statuses when the time comes to choose a new dentist. This website offers all of the current licensing information that you need to make a great choice about your new dental clinic. The California Dental Association has a website located here that offers great advice for proper dental care and shares tips for choosing an exceptional California dentist.
This Emergency Dentists USA portal is a website for information only, and should be not used to replace the actual advice of a medical professional. If a patient is having an emergency and cannot reach a dentist, call 911 to assure immediate response and safety.
Where can you find an emergency dentist in Oxnard California?
Medically Fact-Checked & Written by Our Dental Editorial Team
You can read more about our editorial guidelines by clicking this link and learn more about the Emergency Dentists USA editorial team here.