Helping Thousands of People Each Year Find Dental Services
Emergency dental surgery, cavities, general dental care.
Find immediate help, no insurance required.
Get relief from chipped, cracked or lost teeth, abscesses or toothaches.
Emergency Dentist Orem, UT
Medical emergencies occur without warning and you have to get attention as soon as possible to treat the injuries. Tooth and its surroundings are one of the most sensitive areas and any pain in the area proves unbearable. You have to get in touch with an emergency dentist Orem instantly and get the doctor to attend you. We will tell you how to get an Utah Orem emergency dentist effectively without wasting time.
We Help You Find A 24 Hour Dentist In Orem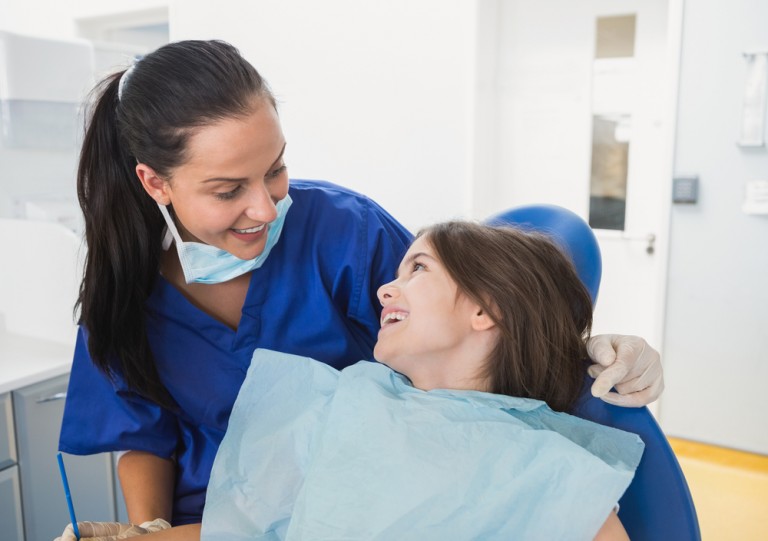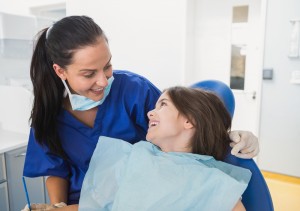 It is good to have information about 24 hour dentist Orem in case any emergency arises. Our article will tell you the names of the clinics and give their descriptions to help you choose the best one. There are many 24 hour dentist Orem clinics and you need to know about them to pick one. Read the reviews of the emergency dental clinics and see which one suits your needs.
---
Emergency Dentists USA Orem Referral Service
Phone Number: 1 (855) 401-2701
Address: Our Referral Service to Various Dental Offices across Orem
Doctors Multiple
Description Call our Orem referral service Emergency Dentists USA phone number and get connected to an emergency dentist in Orem, UT in seconds! We provide a service that will get you to the dentist that fastest and easiest way possible, you can call us 24 hours a day, 7 days a week and its 100% free!
---
Utah County Smiles Dental Clinic
Dentist: Dr. Douglas Ball
Address: 1344 S 800 E #220 Orem, UT 84097
Website: www.utahcountysmiles.com
Phone Number: (801) 224-6165
Description:
This family and emergency dental clinic has been offering its services for more than 20 years in Orem, UT. You can rely on this clinic with expert doctors who perform regular dental procedures, teeth whitening, dental implants, cosmetic dentistry, fillings, oral surgery, root canal therapy etc. The Orem dental clinic is equipped with technological medical equipment like digital X-rays and more.
You are assured of quality service under the professional care of emergency dentist when you need it most. The clinic remains open into the evening hours so that you can get instant treatment for your injuries. You can visit their conveniently located Orem UT dental clinic or call to make an appointment.
Office hours:
Monday 8 am to 5 pm
Tuesday 8 am to 5 pm
Wednesday 8 am to 6 pm
Thursday 8 am to 5 pm
Friday 7 am to 2 pm
Saturday – Closed
Sunday – Closed
---
Dodge Family Dentistry
Dentist: Dr. Keith Dodge, DDS header
Address: 336 W. 920 N. Orem, UT 84057
Website: oremdentalcare.com
Phone Number: (801) 225-8060
Description:
One of the best urgent dental care UT clinics you can find is Dodge Family Dentistry. They are always ready for emergency dental care and give priority to emergencies. You can call and get appointment on the same day and schedule emergency and late evening appointments. The professional staff at the clinic helps you with you payment plans to make the treatment affordable. Dr. Keith and his clinic accept most of the local insurance coverage and you can have a tension free treatment. You can get regular family and emergency dental services along with cosmetic dentistry and pediatric dental care in the Dodge clinic.
Office hours:
Monday 8 am to 5 pm
Tuesday 8 am to 6 pm
Wednesday 8 am to 6 pm
Thursday 10 am to 8 pm
Friday – By appointment only
Saturday – Closed
Sunday – Closed
---
Barry Family Dental Group
Dentist: Multiple
Address: 165 North 400 West Suite A-2, Orem, UT 84057
Website: barryfamilydental.com
Phone Number: (801) 921-7378
Description:
Description:
The Barry Family Clinic in Orem, UT has been serving patients in the field of cosmetic and restorative dentistry for quite a few years. The clinic is known to perform teeth whitening and implants successfully to make your smile beautiful.
The clinic also attends to dental emergency UT cases like wisdom teeth removal, gum care nitrous oxide sedation and other procedures. The clinic is run by expert dentists and staff who have the knowledge of dealing with different kind of tooth problems and emergency dental situations.
Office hours:
Monday 8 am to 5 pm
Tuesday 8 am to 6 pm
Wednesday – Closed
Thursday 7 am to 5 pm
Friday 7 am to 5 pm
Saturday 8 am to 2 pm
Sunday – Closed
---
Be Ready For Your Emergency Dental Orem Visit
Few things have to be prepared before you unlock the door and step out for emergency dental Orem clinics. You have to first call and see if they are ready to handle an emergency dental situation. If you are applying with insurance, then check if it is accepted by the clinic. Keep some cash handy or carry your credit card to make payments in cashless ways. Some urgent dental care centers in Orem, UT also provide affordable payment plans. You can enquire about them when you call emergency dental care Orem. You will also need a friend or your spouse to drive you home after any surgical procedures or treatment like emergency tooth extraction Orem.
Choosing The Right Walk In Urgent Care Dentist in Orem
There are many walk in dentist Orem centers. But you should visit only the best ones with positive reviews from patients. The dental society website of Orem, UT is also a good place to find background and performance records of urgent care dentist Orem.
"Along I-15, Orem is well-situated for dental care. We have resources right in your community or close by, and relief should only be a phone call away."
Excessive consumption of sweet items and going off to sleep without brushing their teeth, are the two main reasons which cause tooth decay in children. The dentist first needs to gain the child's trust and confidence. Children should be treated in such a way that they enjoy their visits to the dentist and also understand when the doctor teaches them good eating and brushing habits.
Some pediatric doctors also need to specialize in the care of 'special needs' children like those suffering from mental retardation, cerebral palsy and autism to name a few. Here the doctor may need to function differently using different methods to reach and solve the problem.
Medically Fact-Checked & Written by Our Dental Editorial Team
You can read more about our editorial guidelines by clicking this link and learn more about the Emergency Dentists USA editorial team here.