Helping Orlando Residents Find IMMEDIATE Dental Services Everyday.
Get relief from chipped, cracked or lost tooth
Abscess, toothache, mouth pain
Emergency dental surgery
24 hour services - Includes weekends, nights and holidays

Emergency Dentist in Orlando, FL – Find A 24 Hour Dentist Now
We specialize in Orlando Emergency Dentistry:
Click to go to list of Dentists.
Table of Contents
Emergency Dentists USA is your premier source for Orlando emergency dentists while you are visiting the "Theme Park Capital of the World." Heading out to the amusement parks with a terrible toothache can definitely ruin your vacation. Emergency Dentists USA provides a convenient list of Orlando emergency dentists who are ready and waiting to provide excellent dental care without the hassle of searching for a great dentist in a city that is new to you. Our comprehensive listing of Orlando emergency dentists includes the best in 24-hour dental clinics and clinics that provide walk-in services when you need dental care the most. After hours dental services are also available with a simple scroll through our dental listings.
Use our 24-hour emergency dental hotline to speak with a professional and caring staff member who can help you to select a great Orlando emergency dentist. Our Emergency Dentists USA operator can even help you setup your first appointment.
Finding A 24 Hour Emergency Dentist in Orlando, Florida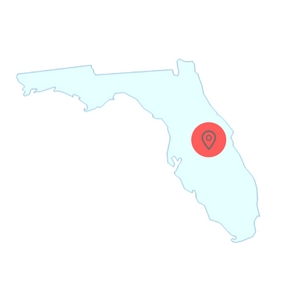 Emergency Dentists USA has just the right Orlando emergency dentist for your urgent dental problem. Our convenient listing of Orlando emergency dental clinics makes it simple to choose the dentist with the hours that suit your needs, or to select a dental clinic that offers the services that you require to end your dental pain.
Walk-in dental clinics – Dental clinics that allow a patient to walk-in without an appointment are perfect when it comes to a painful dental emergency. Although most dental clinics do require an appointment, Orange Dental does offer service any time of the day via their dental hotline.
Emergency 24-Hour Dental Clinics – Clinics that specialize in being open 24-hours a day are tough to find in most cities. Dentist 24 Hour Clinic on International Drive offers dental appointments regardless of the time of day or night.
After Hours Dentists – Regular dental clinics that offer extended hours or weekend and evening appointments are important for anyone with a dental emergency. Emergency Dental Care USA – Altamonte Springs is open on Saturday and Sunday for patients with after hour dental emergencies.
Emergency Dentist Listings in Orlando, Florida
Emergency Dentists USA makes it simple to find the right Orlando emergency dentist even when you are rushing to save that broken tooth or fix that lost crown. Use our convenient listings below to find the dentist with office hours or a location that is convenient for you. Simply scroll through the dental clinics and choose a location or call our 24-hour dental hotline to speak with a live person who can provide you with the help that you need to get that appointment set.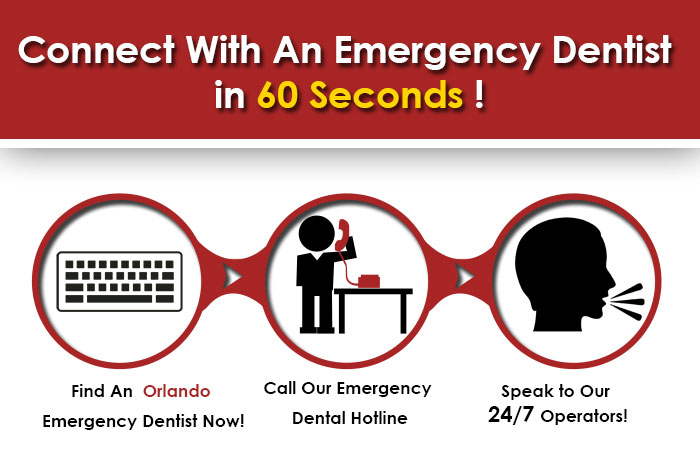 ---
Emergency Dentists USA Referral Service Orlando
Phone Number:
1 (855) 401-2701
Address: Referral Service to number of Dental Offices formed in Orlando
DescriptionWhile staying in the city that is the location of ultra-popular Disneyworld, you may encounter severe dental emergencies with anyone in your traveling group. If you do, our easy to use hotline will steer you in the right direction, so give us a call and find out how an emergency dentist can make you feel good again!
---
Emergency Dental Care USA – Altamonte Springs
Website: www.emergencydental.com/orlando-altamonte-springs
Address: 745 Orienta Ave, Ste 1071, Altamonte Springs, FL 32701
Phone Number: (407) 599-0073
If Closed: Call 1 (855) 276-1128 and let our Operator help you find an emergency dentist.
Description:
Emergency Dental Care USA of Altamonte Springs provides urgent, same-day care for toothaches and other dental emergencies. We serve the Greater Orlando Area, and the rest of Central Florida. Whether you have a dental emergency or a nagging toothache Emergency Dental Care USA has emergency dentists who can get you out of pain and on with your day. We offer affordable exam and treatment costs, accept dental insurance and offer financing options to suit nearly anyone. At Emergency Dental Care USA in Altamonte Springs you can expect friendly and experienced staff, convenient hours, same-day care (whenever possible) and affordable treatment costs. We offer several payment options and provide full disclosure of total costs and out-of-pocket expenses before any treatment begins.
Office hours:
Monday 9 am to 9 pm
Tuesday 9 am to 9 pm
Wednesday 12 am to 9 pm
Thursday – Closed
Friday 9 am to 9 pm
Saturday 10 am to 6 pm
Sunday 9 am to 7 pm
---
Dentist 24 Hour Clinic
Website: www.24hourdentistemergency.com
Address: 7259 International Drive, Orlando, FL 32819-8225
Phone Number: (407) 903-0320
If Closed: Call 1 (855) 276-1128 and let our Operator help you find an emergency dentist.
Description:
Offering quick and prompt service from professionals focused on providing the highest quality emergency dental care services, this dental outfit is uniquely qualified to deal with an assortment of dental ER problems that you may face. Just as their name would suggest they are geared up to handle 24/7/375 urgent oral health cases. With so many people visiting the area, they understand all to well the importance of being able to make available to you a same day, walk in dentist in Orlando. You may be enjoying a special holiday at the park and if a chipped tooth incident unfolds, you can be confident a quick visit to their location will be a successful experience. Even if your setback happens in the dead of night, call their clinic and be assured someone will answer the phone on the other end. Knowing that any number of dentistry complications can crop up in one's life, they make sure you have a place to count on. With their strategically located clinic across from the Titanic Dinner Theater, you should not have any difficulty finding their practice.
Office hours:
Monday 12 am to 11:45 pm
Tuesday 12 am to 11:45 pm
Wednesday 12 am to 11:45 pm
Thursday 12 am to 11:45 pm
Friday 12 am to 11:45 pm
Saturday 12 am to 11:45 pm
Sunday 12 am to 11:45 pm
---
Metrowest Family Dentistry
Website: metrowestfamilydentistry.com
Address: 2295 S Hiawassee Rd, Orlando, FL 32835
Phone Number: (407) 578-3734
Description:
The caring and able staff at Metrowest Family Dentistry stays open during Saturdays from 8AM until 2PM, to make sure you can get your dental needs taken care of. Many clinics just close their doors promptly on Friday nights, and they understand the importance of being there for the patient at various hours. You may just need a standard check-up, or something a bit more complex such as an extraction, either way, this is a prime place in Orlando to locate help.
Office hours:
Monday 8 am to 6 pm
Tuesday 8 am to 6 pm
Wednesday 8 am to 5 pm
Thursday 8 am to 6 pm
Friday 8 am to 4 pm
Saturday 8 am to 2 pm
Sunday – Closed
---
East Orlando Dental
Website: eastorlandodental.com
Address: 11780 E Colonial Dr, Orlando, FL 32817
Phone Number: (407) 792-5612
Description:
East Orlando Dental has an able and compassionate staff that can get you through the easiest or toughest of dental experiences. They are open on Tuesdays and Wednesdays late, until 8PM. Even though they are closed during weekends currently, they are an excellent resource for providing you and your family everything you need as far as dental needs, and service with compassion and a smile.
Office hours:
Monday 7 am to 5 pm
Tuesday 7 am to 8 pm
Wednesday 7 am to 8 pm
Thursday 7 am to 5 pm
Friday 8 am to 12 pm
Saturday – Closed
Sunday – Closed
---
Orange Dental
Website: www.orangedentalorlando.com
Address: 12329 S. Orange Blossom Trail, Orlando, FL 32837
Phone Number: (407) 278-7851
Description:
Know where to go in a jiffy when a sudden tooth issue confronts you and this dental practice expresses that emergency dental care is a service they can provide 24/7. Most weekends are take up by fun activities and this clinic states they can be that Saturday dentist in Orlando that you will need if your vacation is interrupted by a dental crisis. They outline on their site that such urgent care matters can take the form of swollen gums, infections inside the mouth, or a severely painful abscess. So if you are in need of a life saver due to some tooth damage, then drop by their location or call any time, any hour of the day.
Office hours:
Monday 8 am to 5 pm
Tuesday 8 am to 5 pm
Wednesday 8 am to 5 pm
Thursday 8 am to 5 pm
Friday 8 am to 5 pm
Saturday – Closed
Sunday – Closed
---
How To Prepare For Your Orlando, Florida Emergency Dental Clinic Visit
Visiting an Orlando emergency dentist is similar to visiting your regular dental clinic. Most emergency dental offices provide routine dental services like examinations and x-rays along with more complicated procedures like full mouth restorations or dental implants.
Gather any recent dental x-rays along with your dental insurance card and identification to bring with you to the dental appointment. This will help your dentist to make the best plan for your procedure.
Arrive at least 15 minutes prior to the appointment in order to fill out any necessary paperwork. Use this time to ask any questions that you might have regarding your dental procedure.
Ensure that your Orlando emergency dentist accepts your form of payment. Most dental offices take credit cards, cash, personal checks, and even offer low-interest payment plans.
Let your dentist know what type of dental insurance you have, and ensure that the dental clinic accepts that insurance. Choosing an in-network dentist can save you money when the time comes to pay the dental bill.
If you are allergic to any medications, let your new Orlando emergency dentist know prior to the dental procedure. Bring a list of your current medications with you to the dental visit.
Do you have intense dental anxiety or fear? The dental office staff is trained to help to calm your anxieties. They can explain your procedure options and help you to decide what type of care is best for your dental emergency.
Quality of Urgent Care Dentists In Orlando, Florida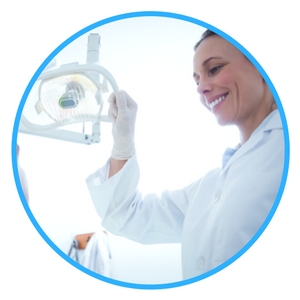 Everyone knows that Orlando, Florida is the home to a huge variety of theme parks that include Walt Disney World, Universal Studios, and Sea World. The "Theme Park Capital of the World" is home to almost 300,000 year-round residents with an estimated 75 million tourists visiting the city each year. From the Islands of Adventure to the Wizarding World of Harry Potter, Orlando is a city that is filled with fun and fantasy. The area is also host to beautiful animal parks, nature preserves, and exciting themed restaurants that make a visit to Orlando a blast for everyone from families with children to retired couples who appreciate the beauty of natural Florida. Transportation is a breeze in the "Theme Park Capital of the World" with a variety of bus, limousine, and shuttle services that are perfect for traveling from one park to the next or for heading back to the hotel after a day in the Florida sun.
Health care in "The City Beautiful" is excellent with a variety of hospitals that offer prompt treatment for a dental emergency that strikes while you are vacationing. Florida Hospital Orlando is rated the number one hospital in the city with high performing scores in nine specialities. This 2,654-bed metropolitan hospital is located on East Rollins Street and employs almost 2,000 doctors. The emergency department is open 24-hours a day and seven days each week to provide excellent care for anyone with a dental emergency that stems from an accident, fall, or even a sports injury.
Orlando Regional Medical Center is another great Orlando hospital with a national ranking in five children's specialities. The hospital is also considered high performing in five procedures with an emergency department that is standing by to cater to that dental emergency regardless of the time of day or night. Located on South Orange Avenue, this hospital is ranked number two in the city of Orlando. Florida Hospital Waterman is also ranked high performing in several specialities and offers an emergency room with walk-in services for anyone who is suffering from a dental emergency. Located on Waterman Way, Florida Hospital Waterman employs almost 300 doctors and is ranked third among hospitals in the Orlando area.
Common 24 Hour Dental Emergencies
There are quite a few common 24-hour dental emergencies that can derail that perfect vacation to Orlando. No one wants their day at the Magic Kingdom to be interrupted by a terrible toothache or a dangerous abscess. Unfortunately, 24-hour dental emergencies do occur, and Emergency Dentists USA has the Orlando emergency dentists to handle your dental emergency.
Some common dental emergencies include a broken tooth or a chipped tooth, a lost filling, or even a loose or lost crown. You might also find yourself struggling with a soft tissue injury of the mouth, the lips or tongue, or a tooth that has been knocked out. Other dental emergencies include broken wires or loose or broken brackets on braces and teeth that are damaged due to trauma or an accident. An object caught between the teeth can become a dental emergency when you are unable to remove the object and it becomes painful or damages the gum or tooth.
Reading advice on the EmergencyDentistsUSA.com website is not a substitute for seeing a medical professional. Every situation is unique and it is important to see a dentist for any of the common dental emergencies listed below.
Soft Tissue Injuries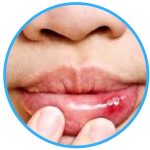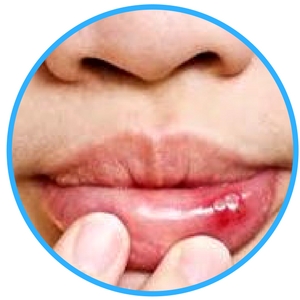 Soft tissue injuries can affect the tongue, the lips, the gums, and the cheeks. Sometimes a soft tissue injury includes bleeding of the lips or gums. You can place a moistened piece of gauze or a moistened teabag against the area that is bleeding and apply gentle pressure for about 10 minutes to stop the bleeding. A cold compress can be used to lessen any swelling outside of the mouth and to decrease the pain from the soft tissue injury. Visit your Orlando emergency dentist as soon as possible to ensure that your injury is treated promptly and correctly.
Loose or Lost Crown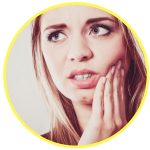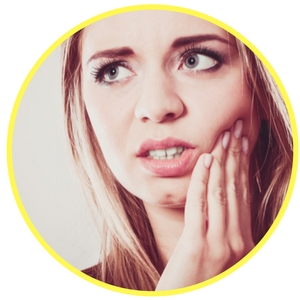 A loose or lost crown is a dental emergency that can become painful. If you are able to find the crown, rinse it with water and fill the interior with over-the-counter dental adhesive or toothpaste. Place the crown back over the tooth to protect the tooth from further decay and damage. If you are unable to place the crown over the tooth, bring it with you to visit your Orlando emergency dentist as soon as possible so that he or she can repair or replace the crown. Try to avoid eating sticky foods like candies or gum until the crown is replaced.
Chipped or Broken Tooth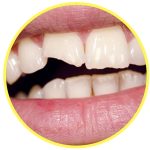 A chipped or broken tooth is a common dental emergency that can be painful and embarrassing. Use a cold compress to decrease swelling on the outside of the mouth or cheeks. This will also help to alleviate any pain that you feel. Rinse your mouth and the tooth carefully with water and place the tooth back into the gum if possible. Hold only the crown of the tooth and avoid touching the root. If you are unable to place the tooth into the gum, bring it with you to visit your Orlando emergency dentist. Store the tooth in a small container of milk or Save-a-Tooth until you can see your dentist.
Objects Caught in Teeth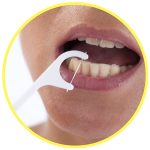 Objects caught in teeth can become quite painful. Rinse your mouth with water and floss gently to remove the object if possible. Never use a sharp object like a pin to pry between the teeth to remove the object as this can damage the gum or the teeth themselves. Objects that become caught between the teeth can include food items, small bits of bone or even a piece of a toothpick. Use a cold compress to help to alleviate the pain associated with the object caught between the teeth. Visit your Orlando emergency dentist as soon as possible to have the object removed and to ensure that there is no damage to the teeth.
Do You Need an Emergency Tooth Extraction?
You might require an emergency tooth extraction if you have a tooth that is crowding other teeth. You might also require this type of procedure if you have a tooth that has decayed severely and cannot be repaired by a dentist. It is important to have the tooth extracted as soon as possible to avoid increasing the need for medications and to avoid possible complications.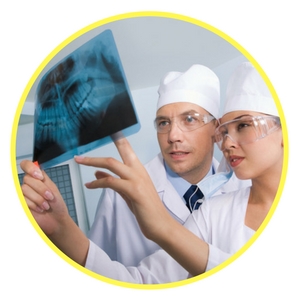 Your Orlando emergency dentist will generally begin the procedure by taking an x-ray of the tooth and performing an examination. The dentist then chooses either a local or general anesthetic to alleviate any pain that you might feel during the emergency tooth extraction. A special tool is used to pull the tooth out of the gum, and the gum is stitched closed with a type of suture that dissolves over time. A small piece of gauze is used to control any bleeding following the procedure. Full healing usually occurs within one to two weeks of the tooth extraction.
Following your emergency tooth extraction, it is important to take any prescribed medications as directed. Avoid eating foods that are difficult to chew and avoid drinking from a straw for at least a few days after the extraction. Try to avoid smoking or drinking alcohol until the gum heals completely.
Emergency Room Versus Emergency Dentist

Heading to the hospital emergency room is a good idea if you have a dental problem that stems from a sports injury, a car accident, or a fall. The physician in the ER is able to examine you to ensure that you have no life-threatening injuries that might include a concussion or broken bones. Visiting the hospital emergency room for a simple toothache or a broken tooth is a decision that could cost you both time and money.
Many emergency rooms are just not set up to care for dental emergencies. Often, you will be examined by the ER physician and then referred to an Orlando emergency dentist for the actual dental procedure. This means that you end up with two medical bills for a single dental procedure. Your Orlando emergency dentist is very qualified to treat your dental emergency and often can save you money when it comes to repairing or replacing a damaged tooth.
FAQ
What should I do if my tooth gets knocked out?
If your tooth gets knocked out, you should first rinse the tooth carefully with plain water. Do not grasp the tooth by the root. Place the tooth back into the gum or into a container of Save-a-tooth or milk to bring the tooth with you to visit your Orlando emergency dentist.
What are my options for replacing a missing tooth?
Your options for replacing a missing tooth include a dental implant or a dental bridge. A dental implant is attached right to the bone of the jaw, making it the most natural-looking of the types of tooth replacements. A dental bridge is attached to the healthy teeth on either side of the missing or lost tooth.
What should I do if I can't get ahold of my normal dentist after hours and I have an emergency?
If you cannot get ahold of your normal dentist after hours for a dental emergency, you should contact an Orlando emergency dentist for immediate treatment. You could also visit an Orlando hospital emergency room for prompt treatment depending on the type of dental emergency.
I have severe mouth pain, do I need to see an emergency dentist or should I wait?
If you have severe mouth pain, you should not wait days or even weeks for an appointment with your normal dentist. Visit an Orlando emergency dentist as soon as possible to ensure that your mouth is healthy and further damage to your teeth does not occur.
The wire on my braces broke, should I cut it the rest of the way off?
If a wire on your braces broke, you should not cut it the rest of the way off. You should use the eraser end of a pencil to push the wire into a more comfortable position if possible. Use a cotton ball or a small amount of orthodontic wax to cover the sharp end of the wire. Visit your Orlando emergency dentist as soon as possible to repair the wire.
24 Hour Dentist Orlando Options
With fun visits to the home of Mickey Mouse and Harry Potter on the agenda, it is definitely not fun to be sidelined with a terrible toothache. Orlando is home to so many wonderful things to do and see, and it is home to a great selection of emergency dentists with office hours designed to make it easy for you to get prompt dental treatment immediately.
Visit Emergency Dental Care USA – Altamonte Springs for affordable dental examinations and treatments. The friendly staff caters to anyone with a dental emergency, and the office is open until 9 p.m. on most weekdays. Closed on Thursday, this dental clinic has weekend hours for patients with a dental emergency that occurs on a Saturday or Sunday. Weekend hours are also available at Metrowest Family Dentistry. The office is open until 6 p.m. several days during the week, and is also open on Saturday until 2 p.m.
When a dental emergency strikes in the middle of the night, Dentist 24 Hour Clinic is available to cater to your dental problem. Open every day of the week and even overnight, this dental clinic offers emergency care regardless of the hour. Several excellent dentists are always standing by to treat that terrible toothache or a painful abscess.
East Orlando Dental and Orange Dental do not have weekend hours, but offer friendly and reliable dental service from Monday through Friday each week. Remember that the Orlando area hospitals are also open 24-hours a day to handle your dental emergency.
When you choose a new Orlando emergency dentist, it is important to ensure that he or she is properly licensed and certified in the state of Florida. The American Dental Association website provides all of the information that you need to choose a licensed dentist for your dental emergency. You can also take a look at the Florida Dental Association website to learn useful information about Florida dental certifications.
This Emergency Dentists USA portal is a website for information only, and should be not used to replace the actual advice of a medical professional. If a patient is having an emergency and cannot reach a dentist, call 911 to assure immediate response and safety.
Stop by here to see emergency dentists in Pompano Beach Florida.