Helping Thousands of People Each Year Find Dental Services
Emergency dental surgery, cavities, general dental care.
Find immediate help, no insurance required.
Get relief from chipped, cracked or lost teeth, abscesses or toothaches.
Pembroke Pines, FL Emergency Dental Offices
We specialize in Pembroke Pines Emergency Dentistry:
Click to go to list of Dentists
Emergency 24 Hour Dentists Pembroke Pines
It can be easy to find an emergency dentist in Pembroke Pines. Emergency Dentists USA offers a 24-Hour phone service that helps you find the care you need.
I needed care quickly when I had a severe toothache. Luckily, I was able to find the Emergency Dentist USA website and they helped me find a dentist and schedule my appointment in Pembroke Pines quickly.
Emergency Dentist Pembroke Pines, FL, Listings
We can help you find quick solutions if you're suffering from a dental emergency. In Pembroke Pines, many emergency dental clinics are available and we've compiled a list for you.
Emergency Dentists USA Referral Service Pembroke Pines
Phone Number: 1 (855) 401-2701
Address: Referral Service to Various Dental Offices across Pembroke Pines
Doctors Multiple
Description Easily find Massachusetts emergency dentists with our service. Call today, speak to the operator 24 hours a day, 7 days a week, and make an appointment with a dentist near you!
---
Mautner Dentistry
Phone Number:(954) 417-6146
If Closed: Call 1 (855) 276-1128 and let our Operator help you find an emergency dentist.
Address: 1601 N Palm Ave #104, Pembroke Pines, FL 33026
If Closed: Call 1 (855) 276-1128 and let our Operator help you find an emergency dentist.
Website: dentistrypembrokepines.com
Description: This emergency dental office offers extended hours for you to receive treatment and care.
Monday 10am – 8pm
Tuesday 7am – 5pm
Wednesday 7am – 5pm
Thursday 7am – 5pm
Friday 8am – 4pm
Saturday Closed
Sunday Closed
---
Cosmetic Dentistry
Phone Number:(954) 431-8484
If Closed: Call 1 (855) 276-1128 and let our Operator help you find an emergency dentist.
Address: 500 N Hiatus Rd suite 109, Pembroke Pines, FL 33026
Website: bestsmile.us
Description: At Cosmetic Dentistry you can conveniently receive care for your dental emergency over the weekend and in the evening.
Monday 9am – 6pm
Tuesday 9am – 8pm
Wednesday 9am – 8pm
Thursday 9am – 6pm
Friday 8am – 6pm
Saturday 8am – 5pm
Sunday Closed
---
Gentle Teeth
Phone Number:(954) 437-7077
Address: 1601 N Flamingo Rd, Pembroke Pines, FL 33028
Website: gentleteeth.com
Description:Gentle Teeth has extended evening hours and also takes appointments on Saturdays for your dental care needs.
Monday 8am – 8pm
Tuesday 8am – 8pm
Wednesday 8am – 8pm
Thursday 8am – 8pm
Friday 8am – 8pm
Saturday 8am – 2pm
Sunday Closed
---
Hakan Kinaci, DMD
Address: 1 SW 129th Ave Suite 406, Pembroke Pines, FL 33027
Telephone:(954) 435-9559
Website: pembrokepinesdentalassociates.com
Description:The dental associates at this emergency clinic are dedicated to treating your dental issues when you need it.
Monday 9am – 7pm
Tuesday 9am – 5pm
Wednesday 9am – 7pm
Thursday 9am – 5pm
Friday Closed
Saturday 9am – 1pm
Sunday Closed
---
Preparing For Your Upcoming Pembroke Pines, FL Emergency Dental Visit
Emergency dental clinics in Pembroke Pines are similar to standard dental clinics in that they provide services that include x-rays, routine fillings, and cleanings.
Before visiting an emergency dentist, gather any recent medical and dental records. These records will help your dentist to determine the best treatment for your dental emergency. Also, try to arrive at the appointment at least 15 minutes early to fill out paperwork.
Make sure the dentist office accepts your method of payment. If you need to set up a payment plan, speak with one of the staff members. It's also best to make sure they accept your dental insurance prior to the appointment if possible.
If you have any fears about visiting a dentist, be sure to let the emergency dental clinic's staff know. They will try to accommodate you during your visit to make sure you are comfortable.
Common 24 Hour Dental Emergencies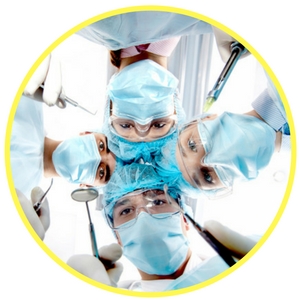 Some of the most prevalent dental emergencies include broken or chipped teeth, lost fillings and lost crowns. All of the dental clinics found on EmergencyDentistsUSA.com are equipped to handle these types of dental emergencies.
Other common dental issues include painful and possibly dangerous abscesses, cavities, a simple toothache, soft tissue injuries from an auto accident or even a fall, and knocked out teeth.
Here are some of the most common dental emergencies and how you can help yourself handle them until your emergency dental appointment.
Knocked Out Teeth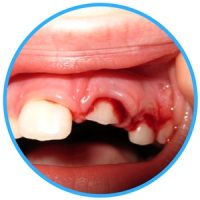 A knocked out tooth can be fixed easily. Begin by finding the knocked out tooth then rinse it carefully with plain water. Hold the tooth only by the crown and avoid touching the roots of the tooth.
Rinse your mouth with water and place the tooth into the gum while applying gentle pressure. Use a container of milk to keep the tooth moist while you wait for your emergency dental appointment. Your dentist might be able to fix the tooth if it has been stored and no damage has been done to the root of the tooth.
Abscess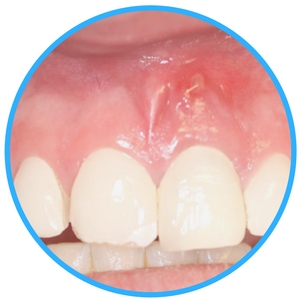 An abscess is a type of infection that occurs between the teeth or in the soft tissue of the gum below the teeth. Left untreated, this infection can spread to the bones of the jaw and other soft tissue areas. Head to an emergency dentist immediately if you notice a pimple-like bump near your gums.
Then, rinse your mouth several times with salt water will help to draw the pus that is created by the infection toward the surface of the tissues. This is a true dental emergency and you should contact your emergency dentist as soon as possible for treatment.
Chipped or Broken Tooth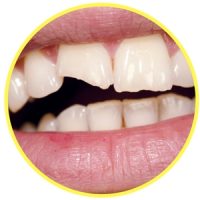 Broken and chipped teeth happen all the time and can be easily remedied by an emergency dentist. If you've chipped your tooth, rinse your mouth carefully to remove any pieces remaining in the mouth. Try to find the chip or broken tooth if possible, and place it in a small container of milk to bring to your emergency dentist. Use a cold compress on the outside of your mouth, cheeks, or lips to reduce swelling and pain. If you experience any bleeding, apply gauze to the affected area.
Do You Need an Emergency Tooth Extraction?
Your emergency dentist may choose to perform an emergency tooth extraction if there is severe decay or infection. An emergency tooth extraction might also be caused by teeth that crowd the mouth putting pressure on other teeth.
In most cases, your emergency dentist will take an x-ray of the tooth and perform an examination to determine the best way to extract the tooth. He or she will then numb the area with a local anesthetic. A special dental tool is used to remove the tooth from the gum and sometimes the gum is stitched closed.
Full healing occurs within one to two weeks of the emergency tooth extraction. It is important to follow any instructions given by your Boston emergency dentist during this time period.
Emergency Room Versus Emergency Dentist

If you've been in an accident where you've sustained multiple injuries, it's important to know whether you should visit an emergency room or an emergency dentist. When visiting a hospital emergency room for a dental emergency, the ER doctor is able to prescribe painkillers and antibiotics as needed, however, they are not usually equipped to handle the actual dental problem. However, if you've experienced any head trauma at all, you need to visit an emergency room to receive the proper treatment. If your injuries are mouth related it will be best to visit an emergency dentist.
Pembroke Pines, FL Dental Association Information
There are many options for emergency dental care in Pembroke Pines, FL.
When scheduling an appointment, check with the American Dental Association at http://www.ada.org/en to ensure that the emergency dentist you choose is licensed and certified in your area.
For more information on dental care in the state of Florida visit https://www.floridadental.org/
Finally, Emergency Dentists USA is available 24 hours a day, 7 days a week and is committed to helping you find the right emergency dentist fast!
Medically Fact-Checked & Written by Our Dental Editorial Team
You can read more about our editorial guidelines by clicking this link and learn more about the Emergency Dentists USA editorial team here.