Helping Reno Residents Find IMMEDIATE Dental Services Everyday.
Get relief from chipped, cracked or lost tooth
Abscess, toothache, mouth pain
Emergency dental surgery
24 hour services - Includes weekends, nights and holidays

Emergency Dentist in Reno, NV – Find A 24-Hour Dentist Now
Table of Contents
Emergency Dentists USA has exactly the Reno emergency dentist that you have been looking for to take care of that nagging toothache or to replace that crown that you lost. With a convenient listing of 24-hour dental clinics and dentists who offer after hours appointments, Emergency Dentists USA provides plenty of choices when it comes to selecting a new dentist. This easy-to-use website makes it a breeze to find a great Reno emergency dentist even when you are new in town or just spending your vacation enjoying the sights.
Check out our 24-hour hotline to speak with a friendly representative who can help you to choose the right dentist for your dental emergency. Our hotline helps with driving directions, setting up your appointment and ensuring that you get the care you need exactly when you need it. From emergency dental clinics to after hours dental care that covers you on the weekends, Emergency Dentists USA has the Reno emergency dentist to get you out of pain and back on the road to fun in Reno.
Finding A 24 Hour Emergency Dentist in Reno, Nevada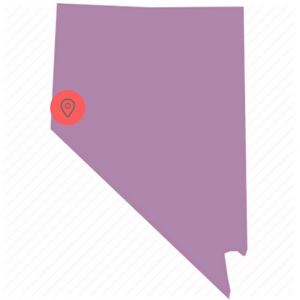 Finding a great 24-hour emergency dentist in Reno does not have to be a hassle when you have Emergency Dentists USA at your fingertips. Our comprehensive listing of Reno emergency dentists provides all of the information that you need to make a good decision about your dental care no matter where you are when you have that dental emergency.
Walk-in dental clinics – Dental clinics that allow a patient to walk in without an appointment are tough to find. Reno has excellent hospitals with emergency rooms that allow you to access a physician without an appointment.
Emergency 24-Hour Dental Clinics – Clinics that specialize in being open 24-hours a day are not available in Reno, but Dr. Joseph Peri DDS provides 24-hour service if you are in need of emergency dental treatment. Just call his office phone number to speak with a person who can help you right now.
After Hours Dentists – Dentists who offer service after hours are definitely helpful when it comes to handling a dental emergency. Dr. Peri, Sala Family Dentistry, Champagne Family Dentistry and Just Smiles Dentistry all provide after hours treatment.
Emergency Dentist Listings in Reno, Nevada
Emergency Dentists USA makes it simple to find a great Reno emergency dentist. Just scroll through our listings that include after hours dental clinics and 24-hour emergency services that are designed to get you to the right dentist exactly when you need that dental care. Suffering with a toothache is definitely no fun, and Emergency Dentists USA understands how important it is to connect with a competent and reliable Reno emergency dentist right when you need a dentist the most.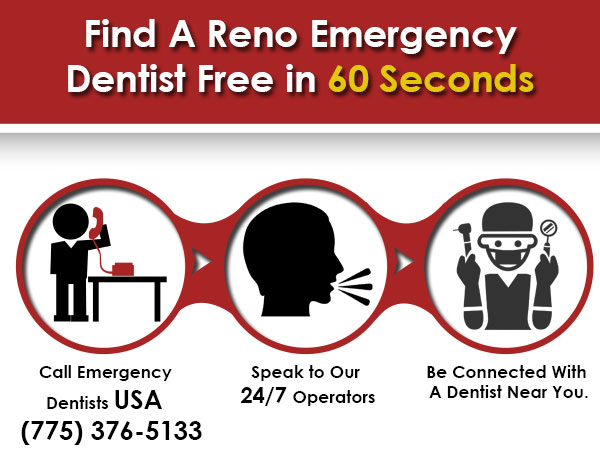 ---
Emergency Dentists USA Referral Service Reno
Phone Number: 1 (855) 401-2701
Address: Referral Service To Various Dental Offices across Reno
Description
Call to be connected with the perfect dentist for you. Reno is a large city and we have the connections to find a dentist to fit your needs, and can get you an appointment immediately. Find Nevada 24 hour dentists today.
---
Joseph Peri DDS
Website: www.peridentistreno.com
Address: 175 Brinkby Ave., Reno, NV 89502
Phone Number: (775) 525-8873
Description:
The dental services at this facility offers first rate services for patients need urgent attention to address a root canal or tooth extraction.
This dentist is determined to help those emergency dental needs of its Reno patients. Dr. Peri has been practicing since 1982 and if you are looking for expert dental and someone who is more than willing to accommodate your weekend or after hour needs, then give the doctor a call. A dentist open on Saturday in Reno, Nevada is pretty special, particularly for those who are in dire need to treatment. This doctor is willing to operate as one of the few 24 hour dental clinics in Reno, NV and that means you want to give this practice close scrutiny if you need to get someplace that has trained personnel to handle your ER dental matter.
Monday – Thursday 8 am to 5 pm
Friday – Saturday 8 am to 1 pm
Sunday – Closed
---
Sala Family Dentistry
Website: salafamilydentistry.com
Address: 4875 Summit Ridge Dr, Reno, NV 89523
Phone Number: (775) 322-2061
Description: Sala Family Dentistry of Reno is proud to have their office open on Saturdays, and they can help with any urgent or routine dental issue you are dealing with. They are even convenient enough to have the office open until 7PM Monday through Thursday, and from 7AM until 3PM on Friday. Competent and reliable, they provide the best in service attainable for the community of Reno.
Monday 7 am to 7 pm
Tuesday 7 am to 7 pm
Wednesday 7 am to 7 pm
Thursday 7 am to 7 pm
Friday 7 am to 3 pm
Saturday 7 am to 5 pm
Sunday Closed
---
Champagne Family Dentistry
Website: www.champagnedental.com
Address: 735 Sparks Blvd. , Sparks, NV 89434
Phone Number: (775) 359-3934
Description:
Guess what! Things are beginning to look a lot better for you if you are needing to get to a dentist trained in handling a range of different ER dental situations. For those families in the Sparks, Nevada and nearby communities, you ought to give this dentist a good look if you are looking for someone with top notch credentials, willing to treat urgent dental care patients without notice. Dr. Jason Champagne along with doctors Andrew and Larry Champagne make up part of the core oral physician group. They are also joined by Dr. Peter Ricciardi and doctors Rebecca Rores, Guillen, and Cr. Cariann Champagne. Together they provide the highest level of dentistry services to the residents in the area. All of them are members of the American Dental Association and are affiliated with many other organization and associations. They work with adults and kids in such areas as general, pediatric, family, and periodontics dentistry
Monday – Thursday 7 am to 7 am
Friday 7 am to 2 pm
Weekends Closed
---
Just Smiles Dental
Website: www.justsmilesdental.net
Address: 2900 Clear Acre Lane, Suite S Reno, NV 89512
Phone Number: 775-337-6453
Description:
Willing to work with you on a Saturday if you are confronted with an emergency, this dental practice in Reno, Nevada offer a full range of general dentistry services. They are a by appointment only facility during the week that can offer extractions, root canal therapy, and provide standard dental procedures such as teeth cleaning.
Monday – Saturday By appointment only
Sunday Closed
---
How To Prepare For Your Reno, Nevada Emergency Dental Clinic Visit
– Most emergency Reno emergency dental clinic visits are similar to regular dental office visits. Emergency dentists perform routine exams, x-rays, and cleanings just like your regular dental office.
– Gather your dental records prior to visiting your Reno emergency dentist. Any recent x-rays or examinations can help your new dentist to determine the best course of treatment for your emergency.
– Try to arrive at least 15 minutes before your dental appointment to ensure that you have plenty of time to fill out the necessary paperwork and ask questions about the services.
– Ensure that the Reno emergency dentist takes your method of payment. Most dentists accept cash, personal checks, credit cards, and even offer low interest payment plans.
– Ask about your dental insurance. Choosing a dentist who accepts your dental insurance can save you money when the dental bill is due.
– Let the dentist know if you have allergies to any medications. Bring a list of your current medications with you to the dental visit.
– Do you have intense dental anxiety or fear? Let the dental office staff know that you have these types of fears, so that they can help you to become more comfortable with your dental care.
Quality of Urgent Care Dentists In Reno, Nevada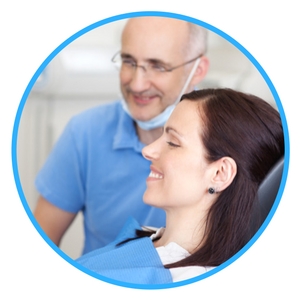 "The Biggest Little City in the World" takes having a good time to the next level. With beautiful resorts, museums, and casinos, Reno is definitely a preferred destination for tourists from all over the world. The city is home to approximately 250,000 residents and shares amazing views of the Sierra Nevada mountains and desert.
Travellers enjoy the National Automobile Museum with its cars that range from Model T Fords to one-of-a-kind prototype vehicles, and wander the streets of Reno to see the bright and shining casinos. Outdoor fun is also on the agenda when you visit this city, with lakes and parks that invite skiiers and hikers to enjoy the great Nevada weather.
Health care in the "Biggest Little City in the World" is a priority, making Reno an excellent choice when it comes to finding a compassionate dentist or a great doctor. When you have a dental emergency that stems from an accident or a sports injury, the trip to a Reno hospital should be your first choice.
Renown Regional Medical Center in Reno employs over 600 doctors and offers a 24-hour emergency department that is always open to take care of your dental emergency. Renown Regional Medical Center is rated "high performing" in three adult procedures and welcomes new patients while they visit Nevada.
You can also choose St. Mary's Regional Medical Center for a dental emergency that strikes in the middle of the night or on the weekends. St. Mary's Regional Medical Center employs over 400 doctors and ranks well in several specialties. Open on the weekends, the 24-hour emergency department provides care for medical and dental emergencies for residents of Reno and visitors alike.
Renown South Meadows Medical Center also provides 24-hour emergency services for anyone with a terrible toothache or a potentially dangerous dental abscess. Located on Double R Boulevard, this emergency hospital employs 130 doctors with a range of specialties. A sister hospital to the Renown Regional Medical Center in Reno, Renown South Meadows Medical Center has a smaller campus that provides fast and friendly emergency services to those in need.
Reno is a wonderful place to spend a vacation and enjoy the sparkling resorts and casinos. When you have a dental emergency, it is important to know that the city's medical and dental facilities are standing by to get you out of pain and back on the road to enjoy your vacation.
Common 24 Hour Dental Emergencies
Common 24-hour dental emergencies are what brings most people into the dental clinic in a hurry. Some of the most common of these emergencies include a painful toothache, a broken tooth, or a chipped tooth. If your dental emergency comes from an accident, it is important to visit the nearest hospital emergency room as soon as possible for treatment.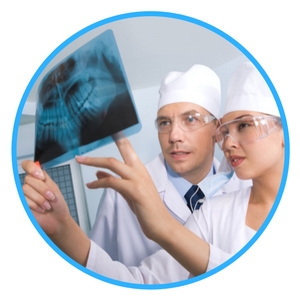 Some common dental emergencies stem from a fall or a sports injury while others are associated with tooth decay. A soft tissue injury of the mouth is a common dental emergency along with a loose or lost crown or a lost filling. Other common dental emergencies include objects caught between the teeth and loose braces.
When a common dental emergency strikes, visiting your Reno emergency dentist is the best way to resolve the problem. He or she is capable of fixing a broken bracket or wire on your braces, replacing that lost filling, or treating an abscess that can be quite painful.
Reading advice on the EmergencyDentistsUSA.com website is not a substitute for seeing a medical professional. If you have a dental emergency, remember that every situation is unique and you should see a dentist for any of the problems listed below.
Abscess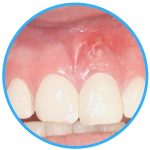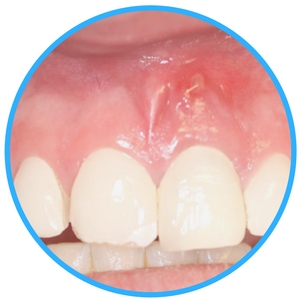 An abscess is a common dental emergency that can be extremely painful. An abscess is an infection that occurs in the gum below the tooth or in the soft tissues between the teeth. Left untreated, an abscess can spread the infection to other parts of the body that include the jaw. If you have an abscess, rinse your mouth several times daily with salt water to draw the pus to the surface of the tissue. Use a cold compress on the outside of the mouth to lessen any pain and swelling of the area. Consult your Reno emergency dentist as soon as possible to ensure prompt treatment.
Chipped or Broken Tooth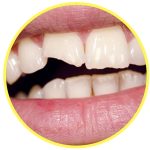 A chipped or broken tooth is a dental emergency that requires prompt treatment. If you are able to find the pieces of the tooth, gather them and rinse them with plain water. Bring the pieces of the tooth with you when you visit your Reno emergency dentist. If the area where your tooth is chipped is bleeding, use a moistened piece of gauze to apply pressure for at least 10 minutes. This will stop or slow the bleeding. You can also use a cold compress on the outside of your mouth to ease the pain and swelling associated with a chipped or broken tooth.
Knocked Out Teeth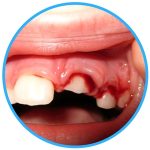 A knocked out tooth is a dental emergency that can be both painful and embarrassing. If the tooth is knocked out during a fall or an accident, go directly to a hospital emergency room for treatment to ensure that you have no other injuries. If you can find the tooth, grasp it firmly by the crown and rinse it carefully with plain water. Place the tooth back into the gum and apply gentle pressure. If you are unable to place the tooth in the gum, store it in a small container of milk or Save-a-Tooth until you are able to visit your Reno emergency dentist.
Tooth Trauma Caused by an Accident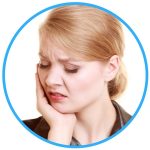 Tooth trauma caused by an accident can include broken teeth, knocked out teeth or even chipped teeth. If you were injured in an accident, visit a Reno hospital emergency room as soon as possible to ensure that you do not have a concussion or other head injury. Save any broken pieces of the tooth to bring with you to see your Reno emergency dentist. If you have swelling on the outside of your mouth, use a cold compress to reduce the swelling and help to control the pain. Moistened gauze can be applied to the inside of the mouth to stop any bleeding.
Do You Need an Emergency Tooth Extraction?
You might need an emergency tooth extraction if your tooth is so badly decayed that the dentist is not able to repair the tooth. You might also need the extraction if your tooth is crowding another tooth. The procedure should be accomplished as quickly as possible to avoid damage to surrounding teeth and to lessen the chances of complications or pain.
The emergency tooth extraction usually begins with an x-ray and examination of the tooth. The dentist then chooses a general or local anesthetic to ensure that you are comfortable throughout the procedure. Then, he or she uses a special tool to pull the tooth out of the gum. Sometimes the dentist will break the tooth into small pieces and then remove it. The gum is then closed with a type of sutures that dissolve over time. Gauze is applied to the gum to stop any bleeding and full healing occurs within one to two weeks.
Following your emergency tooth extraction, it is important to follow your dentist's instructions carefully. Avoid smoking, drinking alcohol, or drinking from a straw after the procedure. You will also need to avoid eating hard foods for the first few days after the extraction is completed.
Emergency Room Versus Emergency Dentist

Visiting the emergency room for a terrible toothache might sound like a great idea, but your Reno emergency dentist is definitely the best choice for any tooth emergency. Unlike the emergency room, your emergency dental clinic is setup to treat any type of dental emergency that you might have including a chipped tooth, a soft tissue injury of the mouth, or a lost filling. The dental office is generally less expensive than the emergency room, and the dentist can usually fix your dental problem in just one visit rather than first having to see the ER doctor and then following up with a dentist.
If you have a broken tooth or a damaged tooth due to an accident, a fall, or a sports injury, getting checked out in the emergency room is the right choice. This ensures that you do not have any other injuries that could be life threatening like a concussion.
FAQ
What should I do if my tooth gets knocked out?
If your tooth gets knocked out, you should handle the tooth only by the crown and avoid touching the roots. Rinse the tooth with water and place it back into the gum if possible. If you are unable to place the tooth into the gum, save the tooth in a container of Save-a-Tooth or milk to bring with you to your Reno emergency dentist visit.
What are my options for replacing a missing tooth?
There are several options for replacing a missing tooth, including a dental bridge or a dental implant. The dental implant looks like a natural tooth and is anchored to the bone of the jaw. The bridge is actually anchored to the teeth surrounding the empty gum.
What is plaque and why is it bad?
Plaque is an extremely sticky substance that builds up on teeth that are not brushed and flossed properly. Plaque is home to millions of bacteria that cause tooth decay. Eventually the plaque hardens to become tartar that is very difficult to remove from the teeth.
My dentist says I have a cavity and that I need a filling. But why doesn't my tooth hurt?
You might have a cavity that needs filling but does not hurt because the dentist detected the cavity before the decay reached the sensitive portion of the tooth. It is important to get fillings done as soon as possible to stop tooth decay.
What is a root canal?
A root canal is a dental procedure that begins with a small hole drilled in a tooth that has decayed. The infected interior of the tooth is removed and the tooth is cleaned. The tooth is then filled with an inert material and the hole is closed.
24 Hour Dentist Reno Options
The city of Reno invites everyone to enjoy the sunny skies, the sparkling casinos and the entertainment that never stops. With so much to do, no one wants to be stuck frantically searching for a Reno emergency dentist because of a terrible toothache. Emergency Dentists USA provides the right Reno dentist for your dental emergency without the hassle of searching the city.
If the toothache pain is driving you crazy, Dr. Joseph Peri is standing by to get you into his office quickly and relieve that pain. Open on Monday through Thursday from 8 a.m. until 5 p.m., Dr. Peri provides everything from simple dental x-rays to more complicated emergency procedures. After hours appointments are available on Saturday from 8 a.m. until 1 p.m., and Dr. Peri offers emergency service when you call his office phone number.
Visit Sala Family Dentistry as late as 7 p.m. in the evening on Monday through Thursday or on a Saturday to get through your dental emergency as soon as possible. This Reno emergency dental clinic opens at 7 a.m. to get you out of your pain and back to enjoying your vacation in the "Biggest Little City in the World."
Champagne Family Dentistry offers late appointments until 7 p.m. on Monday through Thursday. The office is closed on Fridays and on the weekends, but employs a large number of dentists in a single office to make your dental emergency a priority. Just Smiles Dental also offers plenty of appointments on Monday through Saturday. All you have to do is call the office to see a great Reno emergency dentist right away. When you cannot reach a Reno emergency dentist, the city provides excellent medical care in one of several hospital emergency rooms across Nevada.
When you choose a Reno emergency dentist, it is important to ensure that he or she is properly licensed in the state of Nevada. You can use the American Dental Association's website located here: www.ada.org to check on your new dentist's licensing and to learn more about great dental habits. The Nevada Dental Association located here: www.nvdental.org also offers excellent information about dental care and local dentist certifications.
This Emergency Dentists USA portal is a website for information only, and should be not used to replace the actual advice of a medical professional. If a patient is having an emergency and cannot reach a dentist, call 911 to assure immediate response and safety.