Helping Thousands of People Each Year Find Dental Services
Emergency dental surgery, cavities, general dental care.
Find immediate help, no insurance required.
Get relief from chipped, cracked or lost teeth, abscesses or toothaches.
Rochester, NY Emergency Dental Offices
We specialize in Rochester Emergency Dentistry:
Click to go to list of Dentists
Table of Contents
Emergency Dentists USA understands that you don't want to waste time searching for a dentist in Rochester when you have a dental emergency. Below, we provide you with a list of emergency dentists available in Rochester including their phone, address and office hours.
Emergency Dentists USA helps to simplify your search for just the right dentist for your dental emergency needs, saving you time. A fast telephone call will connect you to an operator at Emergency Dentists USA who will connect you to the dental service you require in Rochester, NY whether you've broken a tooth or lost a filling.
Emergency Dentists USA was there when I was in such pain I had no idea where to turn! I am thankful I found this website and called their hotline. The staff was amazing!
Finding A 24 Hour Emergency Dentist in Rochester, NY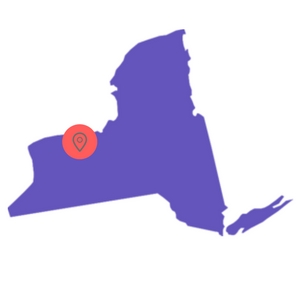 Whether you are having a true dental emergency, looking for an emergency dental clinic with after-hours dental care, or just looking for a new dentist, we can help. Rochester has just the right dentist to cover your dental emergency requirements.
In Rochester, there are after hour dentists available to help you get the dental care you need when you need it. An after hour dentist is a dentist that has hours available later in the day to help you get the dental care you require.
Western Dental has dental office hours as late as 7 pm Monday, Tuesday, and Wednesday. Elmwood Dental is open after hours on Tuesday until 7 pm and 2 pm on Saturday. Q Dental Group has a friendly staff available until 5 pm Monday through Saturday. And lastly, Greece Family Dentistry and Implantology has after hours available on Tuesday and Thursday until 7 pm.
Emergency Dental Listings in Rochester, NY
Emergency Dentists USA is here to provide you with a quality source of emergency dentists located in the Rochester area. There are numerous dental care offices that offer after hour emergency dental services in Rochester. We strive to make our listings accurate and simple to understand, making it easy for you to find the dental treatment you need.
---
Emergency Dentists USA Referral Service Rochester
Phone Number: 1 (855) 401-2701
Address: Referral Service for Various Dental Offices across Rochester
Doctors: Multiple
Description: Call to be connected with the perfect dentist for you. Rochester is a large city and we have the connections to find a dentist to fit your needs, and can get you an appointment immediately.
---
Q Dental Group
Address: 1338 East Ridge Road, Rochester, NY 14621
Phone Number: (585) 544-2003
If Closed: Call 1 (855) 276-1128 and let our Operator help you find an emergency dentist.
Website: qdental.com
Description: Q Dental Group is located right off of East Ridge Road in Rochester and is open on Saturdays to meet the needs of even the busiest family. You can schedule on Saturdays from 7 AM until 5 PM, and rest assured that your needs will be met promptly. The importance of emergency prevention, treatment of infections, and regular cleaning are known by all of the staff here, and they carry out their duties with the best of grace and years of experience.
Office Hours:
Monday: 8 am to 5 pm
Tuesday: 8 am to 5 pm
Wednesday: 8 am to 5 pm
Thursday: 8 am to 5 pm
Friday: 8 pm to 5 pm
Saturday: 7 am to 5 pm
Sunday – Closed
---
Western New York Dental Group
Phone Number: (585) 865-2200
If Closed: Call 1 (855) 276-1128 and let our Operator help you find an emergency dentist.
Website: wnydental.com
Address: 1524 W Ridge Rd, Rochester, NY 14615
Description: The staff at Western Dental is open for you on weekends, because they know just how hard it can be to squeeze everything in on days where your schedule is full. You can visit on Saturday from 8 AM until 1 PM, whether your needs are an all-out emergency or something simple like a check-up. If you fear you have something like an infection or abscess, don't put it off, and see a specialist such as the ones here immediately.
Office Hours:
Monday: 7 am to 7 pm
Tuesday: 7 am to 7 pm
Wednesday: 7 am to 7 pm
Thursday: 7 am to 5 pm
Friday: 8 pm to 3 pm
Saturday: 8 am to 1 pm
Sunday – Closed
---
Dr. Joseph Attardo
Website: josephjattardoddsny.com
Address: 1990 South Clinton Avenue, Rochester, NY 14618
Phone Number: (585) 250-0076
Description: Dr. Joseph Attardo DDS has over 36 years of experience, you can be assured your oral health is in the hands of a skilled and long-tenured dentist. Affiliated with the Monroe County Dental Society, New York State Dental Association, and the ADA, this very talented dentist offers a solution to your acute dental ailment. If you ache is due to the need for a tooth extraction, he has done many. His goal is to save the tooth but sometimes the extent of decay and the stage of infection is such where extraction may be necessary.
Office Hours:
Monday: 8 am to 5 pm
Tuesday: 8 am to 5 pm
Wednesday: 7 am to 6 pm
Thursday – Closed
Friday: 8 pm to 4 pm
Saturday: 8 am to 1 pm
Sunday – Closed
---
Elmwood Dental Group
Website: elmwooddental.com
Address: 1950 S Clinton Ave, Rochester, NY 14618
Phone Number: (585) 461-4350
Description: The staff at Elmwood Dental knows from experience that compassionate and caring dental care go quite a long ways. If you are patient needing anything from emergency services to routine cleaning, you can even show up on Saturdays from 8 AM until 2 PM. A staff that knows full well the importance of making you at ease is the first thing you'll encounter when you walk in, and the rest of your appointment will be focused on getting you pain-free, or keeping you that way.
Office Hours:
Monday: 8 am to 5 pm
Tuesday: 8 am to 7 pm
Wednesday: 8 am to 5 pm
Thursday: 8 am to 3 pm
Friday: 8 pm to 3 pm
Saturday: 8 am to 2 pm
Sunday – Closed
Greece Family Dentistry and Implantology
Website: gfdimplantology.com
Address: 120 Erie Canal Dr #150, Rochester, NY 14626
Phone Number: (585) 621-6460
Description: Tuesday and Thursday nights Greece Family Dentistry is open until 7 PM, because they understand that not everyone's schedule simply ends at 5 PM. They are a great choice for anyone who needs emergency dental, cleaning or routine work, or even an intense process such as a root canal. Come visit the staff here and see why they are one of the best ranked in Rochester.
Office Hours:
Monday: 8 am to 5:30 pm
Tuesday: 7 am to 7 pm
Wednesday: 8 am to 5:30 pm
Thursday: 7 am to 7 pm
Friday: 8 pm to 4 pm
Saturday – Closed
Sunday – Closed
---
How To Prepare For Your Rochester, NY Emergency Dental Clinic Visit
A visit to an emergency dentist in Rochester, New York is a lot like visiting your regular dentist. An emergency dental clinic provides technical services like tooth extraction and abscess treatment. They also provide routine services such as fillings, cleanings, and x-rays.
When visiting an emergency dentist, it is important to have your most recent dental records and x-rays available. Be able to provide your dental insurance cards and your identification when you visit your Rochester emergency dental clinic.
It helps to arrive at least 15 minutes before your scheduled appointment in order to do the necessary paperwork that the emergency dentist requires. This time also gives you the opportunity to ask any questions you might have about your upcoming procedure.
When scheduling your appointment with your Rochester emergency dentist, ask if they accept your payment method and your dental insurance. There are some dental offices that do not accept certain credit cards or personal checks as a payment for their services.
Many dental insurance plans require you to visit a dentist in their dental network and it is important to find out if your visit to the Rochester emergency dentist is in the network as this can save you money.
Let your Rochester dentist know of any allergies that you have. Have on hand a list of all of your current medications and supplements when you visit so that they are aware of any medication interaction that could occur.
Common 24 Hour Dental Emergencies
If you have an abscess or an issue with your braces, your Rochester emergency dentist can handle your dental emergency for you in a timely manner. These emergencies are trying experiences that require fast treatment and our dentists are there to handle your situation in a quick manner for you. Call our 24-hour hotline and we will connect you to the right emergency dentist for your situation.
Knocked Out Teeth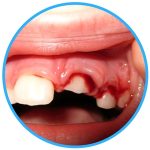 One of the scariest dental emergencies is from a knocked-out tooth. Stay as calm as possible after this happens and retrieve the tooth. Grab it by the crown of the tooth and rinse it with water if it is dirty. Be careful to not scrub the tooth, simply rinse it. Try to place the tooth back into the socket it came from in the right direction. If the tooth can not be placed back in the mouth, put the tooth in a container of either milk or water with a small pinch of salt. Call your dentist immediately as saving the tooth is possible in most instances if returned to the socket within one hour of being lost.
Objects Caught in Teeth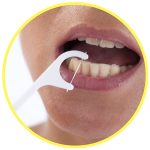 Objects, such as popcorn husks, often get lodged between the teeth causing irritation and pain. The first step to take in removing the item is to floss. Carefully use dental floss to remove the object. Do not use any sharp instruments as these can cause damage to the teeth or gums. If the object can not be removed, call the urgent care dentist in Rochester, NY and get an appointment as soon as possible.
Tooth Trauma Caused by an Accident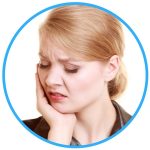 Tooth trauma is often caused by an accident. A slip and fall, a wild pitch, or even a baby headbutt can cause tooth trauma. The trauma could be a chipped or broken tooth, a knocked out tooth or even a discolored tooth. Contact the dentist as soon as possible to explain the dilemma and get an appointment.
Do You Need an Emergency Tooth Extraction?
There are occasions when it is necessary and unavoidable to have an emergency tooth extraction. There are several reasons why you might have to have an emergency tooth extraction, including damage to the tooth that cannot be repaired to tooth infection that has been left until it cannot be fixed with conventional treatments. While it may seem that the best choice is to wait, in most cases it is best to have the tooth removed as soon as possible. When the tooth is extracted, it minimizes the necessity of painkillers and other medications and prevents further complications due to the damaged tooth.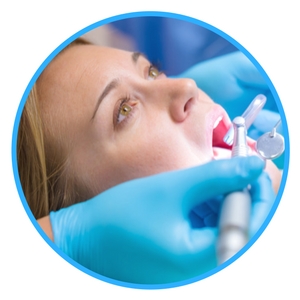 A tooth extraction is the complete removal of the tooth from its socket. Before the extraction, you are given an anesthetic to help ease the pain. Your mouth is numb and will remain that way for a few hours after the extraction. Once the area is completely numb, the dentist will remove the tooth. A piece of gauze is packed into the extraction site to help limit bleeding. This also helps you to form a blood clot which aids in normal healing.
Do not drink through a straw or spit vigorously for 24 hours after extraction. Avoid alcohol, smoking, and strenuous activity for 24 hours after extraction. Enjoy a diet of soft foods for the first day and begin eating solid food as soon as you can chew comfortably.
Take any medication as prescribed. Call your dentist if you have fever, nausea, vomiting, or extreme pain or swelling.
Emergency Room Vs Emergency Dentist

In the case of a dental emergency when you can not reach your Rochester emergency dentist, you should immediately go to your hospital emergency room to get care. An ER physician is there to take x-rays, treat physical injuries, and prescribe the necessary medications during a dental emergency.
It is extremely important to visit the emergency room if you have a dental emergency caused by an accident or sports injury that may have damaged something other than your teeth, such as a concussion. The ER physician is not a dentist, though, and while they can treat emergencies, they will then refer you to a Rochester emergency dentist following your ER visit.
Always check first with your Rochester emergency dentist before visiting the ER for things such as toothaches, broken teeth, and lost fillings.
Rochester Emergency Dental Options
Be sure to always check with the local dental society to be certain that the dentist you choose is both certified and licensed in Rochester. The American Dental Association website is there to help you find licensing information.
Another avenue to search for licensing and certification is on the New York State Dental Association website. Both websites offer information in regards to Rochester emergency dental clinics to help you make an informed decision.
If you are unable to reach a Rochester emergency dentist and you are having a dental emergency, call 911 or go to your nearest hospital emergency room for treatment. The Emergency Dentists USA website is designed to be used for information purposes only and should not be used to replace the advice of a medical professional.