Helping Thousands of People Each Year Find Dental Services
Emergency dental surgery, cavities, general dental care.
Find immediate help, no insurance required.
Get relief from chipped, cracked or lost teeth, abscesses or toothaches.
Springfield, Missouri Emergency Dental Offices
We specialize in Springfield Emergency Dentistry:
Click to go to list of Dentists
Dental emergencies can happen at any time and cause many people a great deal of stress. It's important that you can find care as quickly as you can to avoid your condition from progressing into something worse. Luckily, Emergency Dentists USA helps make your search quicker by providing 24-hour phone services and an online directory to help you find emergency dentists in Springfield, Missouri.
I'm glad I was able to find help so quickly with Emergency Dentists USA. I lost one of my fillings late at night and was able to schedule an emergency dental appointment quickly and had a new filling by the next morning.
24 Hour Emergency Dentist Options in Springfield, Missouri
The following list of dentists are vetted by Emergency Dentist USA, and will all be perfect to provide you after hours dental care during your painful experience.
---
Emergency Dentists USA Referral Service Springfield
Phone Number: 1 (855) 401-2701
Address: Referral Service to Various Dental Offices across Springfield
Description: Call to speak to an operator 24 hours a day, 7 days a week and schedule your emergency dental appointment in Springfield, Missouri.
---
Smile Dental
Number:(417) 887-7645
If Closed: Call 1 (855) 276-1128 and let our Operator help you find an emergency dentist.
Office:1211 E. Bennett St. Springfield, MO. 65804
Doctors:Dr. Robert E. Fuchs
Website:http://www.887-smile.com/
Description:This clinic is listed as one with late night dental hours and can serve you when you know you have reached your threshold of pain tolerance.
---
Northside Dental Clinic
Number:(417) 862-2468
If Closed: Call 1 (855) 276-1128 and let our Operator help you find an emergency dentist.
Office:2105 W. Kearney St., Suite A, Springfield, MO 65803
Doctors:Dr. Derek Kaelin
Website:http://northsidedental.com/
Description: Dr. Kaelin's practice can competently take care of emergency extractions, root canal issues, and x rays to quickly diagnose the source of your extreme pain.
---
Stone Dentistry
Number:(417) 881-1195
Office:1740 S Glenstone Ave # G, Springfield, MO 65804
Doctors:Dr. Thomas E. Stone
Website:http://www.tstonedds.com/
Description: Using the most up to date methods available and having a strong emphasis on dentistry that is centered around full body health and concern, Dr. Stone's office is a wonderful choice for a dental emergency after hours.
Preparing for your Springfield, MO Emergency Dental Visit
An emergency dental clinic will be similar to a traditional dental office and provide the same services such as x-rays, routine fillings, and cleanings.
Be sure to let the office staff know if you have any anxiety so they can do their part in assuring your comfort throughout the appointment.
Also, it's best to gather any recent medical and dental records so your emergency dentist can decide on the best treatment for you. You should arrive at your appointment 15 minutes early as well to fill out any paperwork.
When you schedule your appointment, make sure you check that your payment method and dental insurance is accepted. If you need to set up any type of payment plan, a staff member will be able to help you.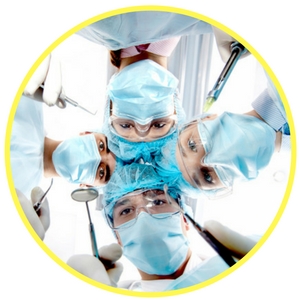 Common 24 Hour Dental Emergencies
Dental emergencies happen often. Because of this, dentists are more than able to handle them.
Some common dental emergencies include broken teeth, painful abscessed teeth, and lost crowns or fillings. We're here to discuss some of the most common emergencies and how you can alleviate the pain while waiting for your appointment.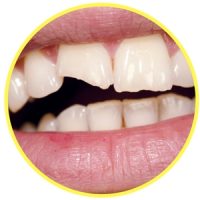 Chipped or Broken Tooth
Chipped teeth happen frequently and dentists can easily fix them. If you've broken or chipped your tooth, rinse your mouth carefully to remove any remaining pieces in your mouth.
If you can locate the broken pieces, place them in a small container of milk to bring to your emergency dentist. You can use a cold compress on the outside of your mouth to reduce swelling and pain, too.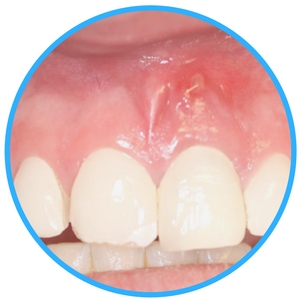 Abscessed Teeth
A tooth abscess is a serious dental emergency that needs to be dealt with as soon as possible as it can quickly spread and become more severe and dangerous.
If you notice pimple like bumps on your gums, head to an emergency dentist right away.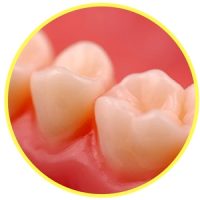 Lost Crowns and Fillings
If you lose one of your crowns or fillings, clean it gently with water. Be sure to cover the open tooth with dental cement or gauze to keep it protected before your dental appointment and avoid any decay or infection. If the tooth is not protected, it can become quite painful.
Do You Need an Emergency Tooth Extraction?
You may need a tooth extraction when you experience a dental emergency. If you have any impacted teeth or severe tooth decay, your dentist may choose to extract them.
It's important to have a tooth extracted immediately rather than waiting. This can lead to a decreased need for medication like antibiotics and painkillers. Waiting to have a tooth extracted may cause complications that are both expensive and painful.
It takes about two weeks to heal from a tooth extraction. Pain will be controlled by painkillers if necessary and you are encouraged to rinse your mouth with warm salt water to promote healing.
Emergency Room Versus Emergency Dentist

If you've been in an accident where you've sustained injuries, it will be important to to know if you need to go to the emergency room or emergency dentist.
An emergency room doctor will be best equipped to treat any head trauma. You must head to the ER immediately for any injuries to the head. If your injuries are mostly mouth related, an emergency dentist will be able to treat your condition better for a fraction of the price.
Springfield, MO Dental Association Information
Emergency dentists in Springfield will offer a variety of service options.
Visit the American Dental Association at https://www.ada.org/en to see that the emergency dentist you've chosen is licensed and certified in your area. They also provide great resources for all things dental care.
For certified dentists specific to Missouri, visit https://www.modental.org/.
Finally, don't forget our service at Emergency Dentists USA. We are available 24/7 and can help you find a great dentist.