Helping St. Louis Residents Find IMMEDIATE Dental Services Everyday.
Get relief from chipped, cracked or lost tooth
Abscess, toothache, mouth pain
Emergency dental surgery
24 hour services - Includes weekends, nights and holidays

Emergency Dentist in St. Louis, MO – Find A 24-Hour Dentist Now
We specialize in St Louis Emergency Dentistry – Call 24/7: 1 (877) 507-0879
Table of Contents
If you have experienced tooth pain, then you know just how bad it can be and how awful it feels. While you can try to get some relief, you find yourself fighting through the pain and just dealing with it. Depending on the cause of the tooth pain, you may not be able to drink hot items or you may not be able to consume any foods that are too sweet. This can be a bummer and lead to frustration.
Before you start to panic, take a moment to check out our list of 24-hour emergency dentists in St. Louis. Here, you will be able to take a look at available emergency local dentists at a glance. These facilities as well as St. Louis walk-in clinics are available to see you when you need to be seen.
Don't just try to deal with the pain and find an emergency dentist in St. Louis, MO who can help alleviate it for you.
Finding A 24-Hour Emergency Dentist in St. Louis, MO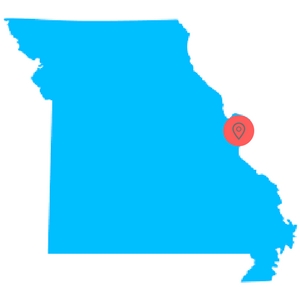 As you know, dental offices are often only open at the most inconvenient hours. Typical business hours for them are generally Monday through Friday from 9:00 am to 5:00 pm. If you have a toothache, you know it does not care if the dentist is open or not and it will continue to pain you until it is handled. This means that if you cannot get into your local dental office for three weeks, you have to deal with that pain for that long.
Fortunately, there are many St. Louis emergency dentists that are available 24 hour a day to help you. These dentists are dedicated to making sure that they handle your dental issue immediately. This way, you do not have to try to struggle with the pain.
In addition, you will find that there are other options such as walk-in clinics. These clinics allow you to walk right in without an appointment and the dentist will see you. This is a good option for anyone with a minor problem.
Lastly, after hour dentists are available in St. Louis too. These dental offices are generally open until about 8:00 pm or 9:00 pm. Most are available on the weekend too.
Emergency Dentist Listings in St. Louis, MO
If you are currently experiencing dental pain, the last thing you want to do it sit down and try to surf through waves of information to find an emergency dentist in your area to only find out that they do not exist.
To help you out, we have provided you with a list of St. Louis urgent care dentists in the area. All you have to do is look at the list and make your choice. No more spending hours looking on the web and no more coming up empty-handed.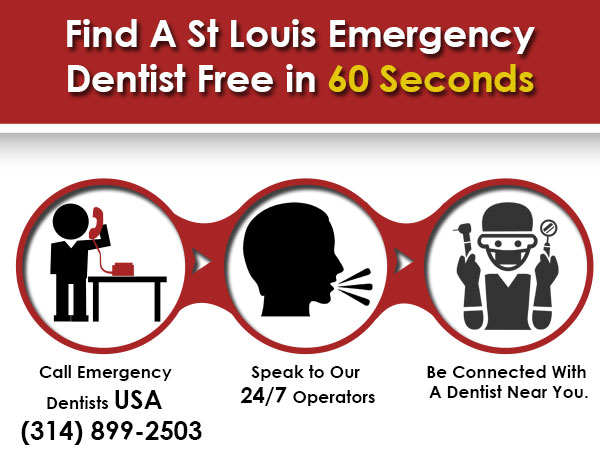 ---
Emergency Dentists USA Referral Service St Louis
Phone Number: 1 (855) 401-2701
Address: Connected With Various Dental Offices across St Louis
Doctors Multiple
Description
Call to be connected with the perfect dentist for you. St Louis is a large city and we have the connections to find a dentist to fit your needs, and can get you an appointment immediately. You can get emergency dental help in Missouri fast.
---
Brentwood Dental Group
Website: http://www.brentwooddentalgroup.net/Services/St-Louis-Emergency-Dental-Services/1121
Address: 2440 S. Brentwood Blvd. St. Louis, MO 63144
Phone Number: (314) 962-6643
If Closed: Call 1 (855) 276-1128 and let our Operator help you find an emergency dentist.
Description:
This Brentwood area dentist now has a night practitioner on call, and this is a stellar individual to help deal with the potential for abscess, general toothache concerns, knocked out teeth, or even a broken jaw. Broken braces and wires is one frequent item that after hours dentists see all of the time, and this is not something that you should underestimate the severity of! Doctors Seth Wasson, Michael Faddis, Charles Niesen, and Rick Leppo are all part of the highest grade of care that you can find in Missouri, especially when you are in desperate pain.
Monday – Wednesday 7 am to 9 pm
Thursday – Friday 7 am to 5 pm
Saturday 8 am to 1 pm
Sunday – Closed
---
Kingston Dental Care
Website: http://kingstondentalstl.com/
Address: 4442 Telegraph Road St Louis, MO 63129
Phone Number: 314-487-0052
If Closed: Call 1 (855) 276-1128 and let our Operator help you find an emergency dentist.
Description:
Kingston Dental care offers emergency dental services on Alternate Saturdays, from 8am to 2pm, so if you're lucky enough to have your dental emergency fall on their Saturday then you'll be covered by their Saturday dentist hours. Additionally they offer dentistry from 10am til 8pm on Tuesdays and Wednesdays, this gives you an opportunity to find an after hours dentist on those weeknights without missing work!
Tuesday – Wednesday 10 am to 8 pm
Friday 8 am to 2 pm
Alternate Saturdays 8 am to 2 pm
---
STL Family Dentistry (Waxman, Pfeffer and Palmer)
Website: www.stlfamilydentist.com
Address: 16 Hampton Village Plaza, Suite 229 St. Louis, MO 63109
Phone Number: 314-353-1851
Description:
The St Louis Family Dentistry office is an excellent choice when searching for a walkin dentist in St. Louis. They have hours on Saturdays, 3 saturdays per month, from 830am til 1pm, additionaly they are open until 7pm Monday through Thursday making it very easy for you to get an urgent care dentist appointment every weeknight except Friday! The only thing they lack are Sunday dentist hours!
Monday 8:30 am to 7 pm
Tuesday 8:30 am to 7 pm
Wednesday 7:30 am to 7 pm
Thursday 8:30 am to 7 pm
Friday 8:30 am to 5 pm
Saturday 8:30 am to 1 pm (3 sat. a month)
Sundays Closed
---
Dalin Dental Associates
Website: http://www.dalindental.com/emergency-care.html
Address: 555 N. New Ballas Rd., Suite 355 St Louis, MO 63141
Phone Number: (314) 567-3555
Description.
Some situations such as crown repair and others cannot be remedied by just following basic care procedures, and this office is here for you when you run into a dire emergency such as intense pain or a dislodged tooth. You may be here to see the great Six Flags Amusement Park, or to see the champion Cardinals play baseball, and you will NOT want intense dental pain holding up your family fun. Dalin Dental is open 6 days a week, and this is a great sign of convenience in a world that is always on the go.
Monday – Tuesday 8 am to 5:30 pm
Wednesday 8 am to 1 pm
Thursday – Friday 8 am to 5:30 pm
Saturday 8 am to 1 pm
Sunday – Closed
---
Urgent Dental Care of St Louis
Website: http://www.urgentdentalcarestl.com/
Address: 9010 Overland Plaza St. Louis, MO 63114
Phone Number: 314-423-0000
Description:
This is a private dental office that is open 7 days a week, and even is open on holidays! Here at this clinic you can get help for a severe toothache, abscess, lost filling, chipped or dislodged tooth, knocked-out tooth, and broken braces or wires. Known for being able to schedule an appointment within hours instead of weeks, the convenient location of this office is right within Overland Plaza. Living and breathing their work day by the motto "Pain Can't Wait", denture repair can usually be completed on the same visit, and you will be in the most expert of hands here at Urgent Care Dental.
Monday & Wednesday 9 am to 12 pm and 2 pm to 6 pm
Tuesday & Thursday 9 am to 12 pm and 3 pm to 6 pm
Friday 9 am to 12 pm and 2 pm to 5 pm
Saturday 9 am to 3 pm
Sunday – By appointment only
---
The St. Louis Hills Dental Group
Website: www.stlouishillsdental.net
Address: 6979 Chippewa Street, Saint Louis, MO 63109
Phone Number: 314-762-1895
Description:
The St Louis Hills Dental Group chooses to stay open until 9pm on Mondays as well as 6pm on Tuesdays and 8pm on Wednesdays. They offer a high quality of professional care and their hours reflect their desire to serve your emergency dental needs in St Louis. They are closed on the weekends which is sort of limiting to their urgent dental care services, but you can find plenty of other after hours dentists in St Louis that can help you if you need a weekend dentist!
Monday 7:30 am to 9 pm
Tuesday 7:30 am to 6 pm
Wednesday 8:30 am to 8 pm
Thursday 7:30 am to 3:30 pm
Friday 7:30 am to 12 pm
Weekends – Closed
---
Creve Couer Dental
Website: www.crevecoeurdentistry.com/
Address: 11437 Olive Blvd – Creve Coeur, MO 63141
Phone Number: (314) 355 2000
Description.
If you are seeking an emergency dentist in St. Louis MO, consider Creve Coeur Dental which is a premier general dentistry clinic offering urgent treatment for unique dental complications and is located in the West County St. Louis area. If you are seeking a dentist that is open on weekdays and some Saturdays and late hours as may be needed, take a look at this capable St. Louis dental clinic.  The clinic encourages its patients to contact them if they are suffering from pain and they will accommodate you as needed, recognizing that infected gums or situation such as a cracked tooth can be very painful and often a simple procedure can be implemented to provide temporary relief until a more permanent solution is discussed.  Dr. Humaira Ikhlaq-Rosinski is the lead dentist and graduated at New York Univerisity.  She completed her residency program at Yale/New Haven Hospital which is a trauma Level 1 /center.  She has considerable experience with a Rapid Response Team and has worked with oral reconstructions.
Monday 8 am to 5 pm
Tuesday 10 am to 7 pm
Wednesday 9 am to 6 pm
Thursday 8 am to 5 pm
Friday 7 am to 3 pm
Sat & Sun Closed
---
Arrow Dental Care, Dr. Matt Howard
Address: Location 1: 3931 Mid Rivers Mall Drive St. Peters, MO 63376
Phone Number: 636-364-4197
Address: Location 2: 15623 Manchester RD. Suite 100 Ellisville, MO 63021
Phone Number: 636-283-0235
Website: arrowdentalcare.net
Description: 
This  24 hour dentist in St. Louis MO offers a variety of emergency dental care services. Their weekend hours include Saturday from 8am to 3 pm. Their goal is to attend to urgent care dental situations patients or new patients may find themselves dealing with and provide sedation dentistry, nitrous oxide laughing gas and to further eliminate pain through other non-surgical treatment options. Arrow Dental Care's staff is geared to provide preventative care techniques, so you don't experience surprises over the weekend or after hours.  But if  same day emergency should occur, whether it be an evening, late on Friday or Saturday, you are encouraged to call their office.  Payment plans of varying types are available.  They serve areas in and around St. Louis including Troy, Wildwood, Dardenne Prairie, Cottleville  Ellisville, Clarkson Valley, Chesterfield, Gardnerville, Weldon Spring and Heights, O'Fallon, Elmspoint, Winghaven, New Town, and others.
Monday – Wednesday 8 am to 4 pm
Thursday 10 am to 7 pm
Friday 8 am to 5 pm
Saturday 8 am to 3 pm
Sunday – Closed
Location 1
Location 2
---
How to Prepare for Your St. Louis, MO Emergency Dental Clinic Visit

Visiting a St. Louis emergency dentist is similar to visiting your general dentist office and not much is different, other than the time of day or night that you may be receiving care.
The first thing you should do to prepare for your visit is to ask about pricing when you call for an appointment. This will allow you to be best prepared to make a payment, as most dental offices require payment before or soon after the procedure is completed.
You should let the office know if you have insurance, so that you can receive an accurate quote.
Once you arrive in the office, you will be asked to fill out some paperwork. Sometimes, the paperwork is available online and can be printed out and taken with you. Make sure you fill out the paperwork to the best of your ability and do not leave out any important information, as your treatment may be based off of your dental history.
If you have an allergy to any medications, it is important to let the dentist know, so that he or she does not prescribe them to you. If you have dental anxiety, you should ask about sedation options that are available to you.
Quality of Urgent Care Dentists in St. Louis, MO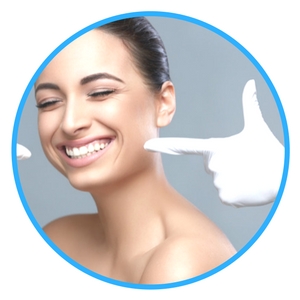 St. Louis is a major port within the US and borders Illinois. The city has a total residential population of over 315,000. Prior to settlement by Europeans, St. Louis was a regional center for the Native American Mississippian culture. The city is known for hosting the World's Fair in 1904 and also the Summer Olympics.
There is a rich history within St. Louis and tourists can visit and explore all the city has to offer. Some of the most famous landmarks include the Gateway Arch, Cathedral Basilica of St. Louis, and the Missouri Botanical Garden.
With over 315,000 residents in St. Louis, there needs to be quality dental and medical care. St. Louis' dental care is considered to be average and ranks relatively close to the national average. For example, 64 percent of adults in Missouri visited the dentist in the past 12 months and about 19.5 percent of adults have all of their teeth extracted.
Barnes-Jewish Hospital is a large hospital located within St. Louis. The hospital has 1,323 beds on site and a trauma center as well. The emergency room sees over 86,000 patients per year and in the same time period, the physicians on staff perform over 40,000 inpatient and outpatient surgeries.
The Barnes-Jewish Hospital is regionally ranked number one in Missouri and in the St. Louis metro area. The facility has been regionally ranked in 12 adult specialties and high-performing in 9 adult conditions and procedures.
Missouri Baptist Medical Center is a medium-sized hospital that has 448 beds on site. While this hospital does not have a trauma center, it does see more than 42,000 patients in the emergency room each year and receives more than 22,000 admissions yearly. This facility is regionally ranked number four in Missouri and number two in the St. Louis metro area. In addition, the hospital is considered to be high-performing in eight adult procedures and conditions to include COPD, heart failure
knee replacement, heart bypass surgery, and more.
Mercy Hospital St. Louis is a large hospital that has a total of 979 beds on site and a trauma center as well. This hospital sees over 80,000 patients yearly in the emergency room and more than 40,000 admissions in the same period. Mercy Hospital St. Louis is regionally ranked number six in Missouri and number three in St. Louis metro area. In addition, the hospital has been rated high-performing in five adult procedures and conditions.
If you are experiencing a dental emergency, you should try to contact an emergency dentist in St. Louis. However, if you cannot get ahold of one, head to your local emergency room to receive care.
Common 24-Hour Dental Emergencies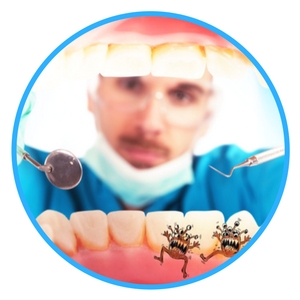 If you are experiencing a painful tooth or you have pain in your mouth, you may have one of the most common dental emergencies. While there are many different dental problems that may arise, not all of them will develop immediately, but some can occur instantaneously and seem immediate. For example, an abscess will develop quickly, sometimes overnight, but tooth decay takes time to form.
Dental emergencies need to be looked at by a trained professional immediately and you should not delay your care, as this can lead to more complications later on down the road. Since dental pain can be severe, you need to look for care sooner rather than later.
Emergency dentists in St. Louis, MO are available to help you and will see you around the clock to provide you with the care you need, when you need it. They can handle all types of issues from tooth decay to severe tooth damage caused by an accident.
Reading any of the advice provided to you at emergencydentistsusa.com is not a viable substitution for seeking out advice from a medical professional. All situations are different and should be evaluated by a trained expert. If you have any of the emergency conditions below, seek out emergency care in St. Louis.
Lost Filling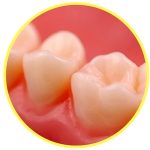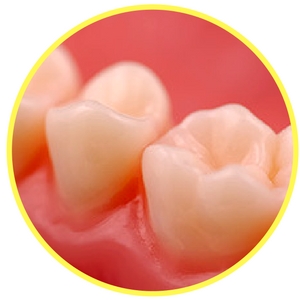 Lost fillings occur when they come loose from the tooth they are in and fall out. If you are not careful, you may accidentally swallow the filling. If you have lost your filling, you should place a piece of sugar-free gum into the hole to seal it up. You can also use dental cement to seal up the hole as well.
Should you experience any pain, you can take an over-the-counter pain relieve and place a cold compress on the exterior of your cheek. If your filling is lost, you should seek out care from an urgent dentist in St. Louis, MO at your earliest convenience.
Broken or Loose Braces & Wires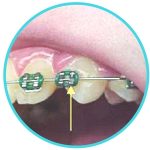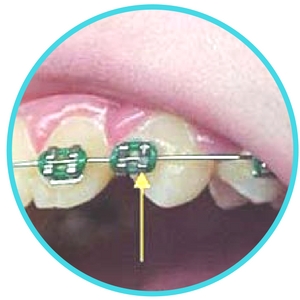 If you have broken or loose braces or wires, this is a dental emergency that needs to be handled to prevent damage to your teeth. If your braces are loose, it could be because you ate a substance that was too sticky and it pulled them off the tooth. You should not pull the remainder of the braces off, as this can cause damage to the other teeth.
If you have a wire sticking out and it is bothering other areas of your mouth, you should attempt to move it back into its position with a pencil tip eraser, but if you cannot, you should place a piece of cotton or dental wax over it to stop any irritation. You should visit your local St. Louis urgent dental care office as soon as you can.
Knocked Out Teeth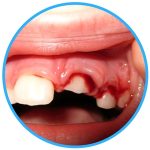 If your tooth has been knocked out, you may have been involved in an accident, fall, or suffered trauma to your mouth. No matter what happened, you should try to recover your tooth. Only hold the tooth by the crown and do not touch the roots. You can rinse the tooth off, but do not remove any of the tissues that are present on it.
Once the tooth is cleaned off, place it back into its socket, but do not force it in there. If you cannot put it back into the socket, place the tooth into a container of milk or saltwater.
You will need to visit your local St. Louis urgent care dental office immediately to ensure the best chances of saving the tooth.
Tooth Trauma Caused by an Accident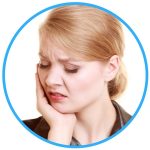 Tooth trauma from an accident can come in many different forms from a broken jaw down to a chipped tooth. The type of trauma you endure will also dictate the pain you are in and how to handle the situation. If you have chipped, broken, or lost a tooth, you want to recover it as soon as possible.
If your mouth is bleeding, you should place a piece of gauze over the area and apply pressure. If you do experience pain, use a cold compress on the exterior of your mouth where the trauma occurred and take an over-the-counter pain reliever.
Once you have gained control of the situation, you should visit a local urgent care dentist in St. Louis immediately.
Do You Need an Emergency Tooth Extraction?
You may be wondering if you need to have an emergency tooth extraction performed and the answer is possibly. There are a number of reasons why you may need to have your tooth extracted. Not all tooth pain means that the tooth needs to come out and there may be a different procedure for you to protect the tooth such as a filling or dental crown.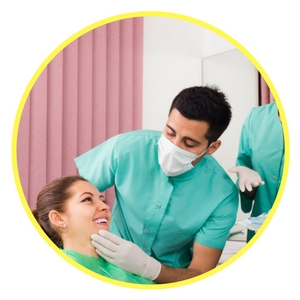 There are some dental emergencies that do warrant you to have an extraction and they include:
– Periodontitis
– Fractured or broken tooth
– Infections
– Crowded or impacted teeth
– Severe tooth decay
– Trauma
If you have been told that you need to have your tooth extracted, but you want to have it performed, you may put yourself in danger. It is possible for your gums to get infected or you may damage the surrounding teeth. You should seek out dental care the moment you think there is a problem and always have recommended procedures performed.
Once you have had your tooth extracted, you will find that the recovery time is short. Most patients are healed and back to normal in just a day or two and some patients do not need any recovery time. You will be given some aftercare instructions by the dentist and should follow them closely. Below, you will find some tips to help you minimize any pain or discomfort you may experience:
– Eat soft foods
– Do not suck on a straw for 24 hours
– Prop your head when you sleep for the first 24 hours
– Take prescribed medications
– Apply a cold compress to the exterior of your cheek at the extraction site
– Reduce any bleeding by biting down on a piece of gauze
Emergency Room Versus Emergency Dentist

When a patient experiences a dental emergency, they often think they need to head to the emergency room, but it may not be the best place for care. The emergency room cannot perform dental procedures, which means they cannot handle the problem for you and you will still need to see your dentist. The physicians in the ER will be able to prescribe you medication to combat any infection or pain until you can see your dentist.
You would be better served at a St. Louis, MO emergency dental clinic where the dentists on staff are prepared to perform procedures. You will be treated for the tooth pain and condition that is causing it, which means the issue will be completely eliminated.
There are times when you should visit the ER, even if you do have a dental problem and that is when you are involved in a sports related accident, have a head injury, or have fallen down.
FAQ
What should I do if my tooth gets knocked out?
If your tooth gets knocked out, you should recover it as quickly as you can. Do not hold the tooth by the roots and only hold it by the crown. You can rinse it off if you choose, but do not scrub it or remove any of the tissues. You should place it back into the socket or into a container with milk and head to your local St. Louis dental clinic.
What are my options for replacing a missing tooth?
If you want to replace a missing tooth, you do have a few options available to you. The most commonly chosen option is a dental implant. Those who cannot have dental implants will often choose dentures or a dental bridge.
My dentist says I have a cavity and that I need a filling. But why doesn't my tooth hurt?
Cavities do not always hurt and they do not typically start to show signs of a problem until the tooth decay has entered the dentin layer of the tooth or is down to the pulp. If tooth decay is caught early on, you can prevent it completely, however, once a hole has formed, it cannot be prevented.
What is a root canal?
A root canal is a type of dental procedure that is used to remove an infected pulp from the inside of a tooth.
What is in amalgam (silver) fillings, and are they safe?
Amalgam fillings used to be the most commonly used material for fillings and they are made up of a combination of metals. The filling can contain mercury, tin, silver, and copper. Studies have shown that amalgam fillings are safe, but some people prefer not to use them in their mouth and will choose porcelain or stainless steel as an alternative.
24-Hour Dentist St. Louis Options
The office of Arrow Dental Care provides 24-hour dental services to patients who may be experiencing an emergency dental situation. The office is committed to making sure that you receive the care you need when you need it and they offer a number of different sedation options to limit how uncomfortable you may feel. In addition, they work closely with their patients to provide payment plans to those who need help affording the emergency procedure payment.
If you think that you may have a dental emergency, but you cannot locate a 24-hour emergency dentist in St. Louis or you cannot get to one in a timely manner, you should head to your local emergency room. While the ER cannot provide dental procedural treatment on site, they will be able to make sure you do not have a serious, life threatening dental problem. They can also provide you with pain relief until you are able to see a dentist.
Tooth pain can vary from mild to severe in nature and it is crucial that you receive the dental care you need right away to prevent any further problems or conditions from arising. No matter the type of tooth or mouth pain you have, you should get it looked at sooner rather than later.
The Emergency Dentists USA portal should only be used for informational purposes and not to replace the actual advice from a medical professional. If you or someone you love is experiencing an emergency and you cannot get ahold of a dentist, you should call 911 immediately.
We do recommend that you always check the licensed and credentials of any St. Louis, MO dentist before you visit them. To do this, you should look at the Missouri Professional Registration and Licensing and the Missouri Division of Professional Registration websites. We recommend that you visit these sites before you visit the dentist's office and that you choose.
If you have a dental emergency and cannot reach a dentist or locate one nearby, you should head to your local emergency room in St. Louis. Emergency Dentists USA is a website designed to be used for information only and should never replace the advice of a trained medical professional.