Helping Thousands of People Each Year Find Dental Services
Emergency dental surgery, cavities, general dental care.
Find immediate help, no insurance required.
Get relief from chipped, cracked or lost teeth, abscesses or toothaches.
Tallahassee FL Emergency Dental Offices
We specialize in Tallahassee Emergency Dentistry:
Click to go to list of Dentists
To find the best emergency dentist in Tallahassee FL you simply call our emergency dental referral service and spend one or two minutes speaking with one of the referral representatives, they will be able to help you browse the listings of 24-hour dentists in Tallahassee and point you to the perfect dentist for you. The phone service is 24 hours a day, 7 days a week, the operators are standing by all the time to help connect you to the right dentist.
24 hour dentists can be hard to come by, but in Tallahassee we have you covered two different ways. The first is our phone service, and secondly, we have a directory of emergency dentists listed on this page so you can attempt to contact each dentist directly.
Great website, full of helpful information if you are ever facing a dental emergency in the Tallahassee area. I am glad I found it quickly when I had chipped a tooth.
24 Hour Emergency Dentist Options in Tallahassee


There are several different options for emergency dentists in the Tallahassee area.
Murrell-Silvers Family and Esthetic Dentistry is an excellent choice if you are looking for a Saturday dentist as they are open from 8:10 am until noon every Saturday.
Smile Line Dental and Dr. Marci Beck, DMD are great choices for after hours dentists as they stay open late a couple days a week to help those patients who aren't able to get in during the workday.
Unfortunately, there are no 24-hour dentists in Tallahassee, however, there are excellent hospital emergency rooms you can go to in case the emergency cannot wait.
Emergency Dental Listing Info for Tallahassee, FL
When you are experiencing a dental emergency and do not know where to turn, check out our dental listings below. We have all the information you will need from address, phone number and even open days and hours of operation. If you don't have time to browse through the list and make calls, make one phone call to our 100% free referral service and let our operators do the work for you!
---
Emergency Dentists USA Referral Service Tallahassee
Phone Number: 1 (855) 401-2701
Address: Referral Service to several Dental Offices in Tallahassee
Description: This city in Florida is full of breezy palms and abundant sunshine, and if you are spending time here and fall prey to a massive dental emergency, a quick call to our hotline will get you back on your feet and with a professional in no time.
---
Murrell-Silvers Family and Esthetic Dentistry
Telephone: (850) 893-0711
If Closed: Call 1 (855) 276-1128 and let our Operator help you find an emergency dentist.
Address: 1286 Timberlane Rd. Tallahassee, FL 32312
Website: https://www.murrell-silvers.com/
Description: Dr. Murrell, Dr. Silvers, and Dr. Kickish, along with their entire team of dental professionals are committed to providing the highest quality in family and cosmetic dentistry. Their friendly staff ensures your visit to the dentist is affordable and comfortable.
Office Hours
Monday 8:10am – 6pm
Tuesday 8:10am – 6pm
Wednesday 8:10am – 5pm
Thursday 8:10am – 5pm
Friday 8:10am – 3pm
Saturday 8:10am – 12pm
Sunday Closed
---
Aspen Dental
Telephone: (850) 391-7130
If Closed: Call 1 (855) 276-1128 and let our Operator help you find an emergency dentist.
Address: 1415 Governors Square Blvd, Tallahassee, FL 32301
Website: aspendental.com
Description: Aspen Dental is a great dental practice with many locations throughout Florida. They have after hours Thursday until 8 pm which is great, allowing their patients to get in after working hours.
Office Hours
Monday 7:30am – 5:30pm
Tuesday 7:30am – 5:30pm
Wednesday 7:30am – 5:30pm
Thursday 10am – 8pm
Friday 8am – 1pm
Saturday Closed
Sunday Closed
---
Smile Line Dental
Telephone:(850) 222-3858
Address: 1805 Miccosukee Commons Dr, Tallahassee, FL 32308
Website: mysmilelinedental.com
Description: Smile Line Dental believes in providing the best care to their patients and that is why they stay open late Tuesdays and Thursdays in order to provide better service for those who do not get off of work until later.
Office Hours
Monday 8am – 5pm
Tuesday 8am – 7pm
Wednesday 8am – 5pm
Thursday 8am – 7pm
Friday 8am – 12pm
Saturday Closed
Sunday Closed
---
TCG Dental Specialists
Telephone: (850) 383-1052
Address: 2808 Remington Green N # 100, Tallahassee, FL 32308
Website: tcgdental.com
Description: This clinic's caring and professional team have been providing comprehensive general dentistry and cosmetic dentistry in Tallahassee for fifteen years. They are always accepting new patients and encourage anyone to come in for a consulatation.
Office Hours
Monday 7:30am – 4:30pm
Tuesday 7:30am – 4:30pm
Wednesday 7:30am – 4:30pm
Thursday 7:30am – 4:30pm
Friday 7:30am – 12pm
Saturday Closed
Sunday Closed
---
Dr. Marci Beck, DMD
Address: 2929 Capital Medical Blvd # B, Tallahassee, FL 32308
Telephone:(850) 656-2636
Website: smilesbybeck.com
Description: At Smiles by Beck, they deliver patient-focused dental care with a gentle touch. Dr. Marci Beck, Dr. Glenn Beck, Dr. Brian Beck, Dr. Julie Bailey, and their team members are committed to providing exceptional care based on each patient's unique smile and treatment goals.
Office Hours
Monday 7:30am – 6pm
Tuesday 7:30am – 6pm
Wednesday 7:30am – 5pm
Thursday 7:30am – 5pm
Friday 7:30am – 3pm
Saturday Closed
Sunday Closed
---
Preparing For Your Tallahassee Emergency Dental Visit
Before you head out on your visit to the emergency dentist, we suggest you take care of a few things:
*Be sure to have with you your insurance information, the insurance card, or some copy of the policy information or contact information so that the dental office can assure themselves of your insurance coverage.
*Also be aware ahead of time that you may need to fill out some paperwork for the dentist and be prepared with your medical history.
*Arrive 15 minutes ahead of your appointment so that you can get the necessary paperwork out of the way and still get your procedure done on time.
*Make sure to have a list of any allergies and any current medications ready for the appointment.
Common Dental Emergencies
Emergency Dentists USA offers a wide range of emergency dentists who are always ready to address your dental emergency quickly in Tallahassee. You might encounter a broken tooth or a tooth that is chipped or break a wire on your braces. Other common dental emergencies include a lost filling or a loose or lost crown. If you experience any of these common dental emergencies, you'll want to see a Tallahassee emergency dentist right away!
Lost Filling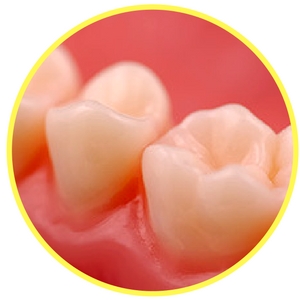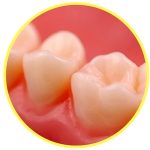 A lost filling is a common dental emergency that can occur while you are chewing gum or eating foods that are sticky. This type of emergency might not be painful if the tooth decay has not reached the sensitive internal portion of the tooth. Use a small piece of sugarless gum to fill the empty cavity, but do not use gum with sugar as this can cause unecessary pain.
Soft Tissue Injuries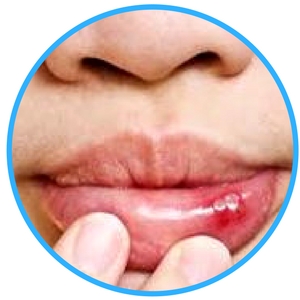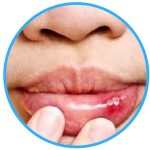 Soft tissue injuries of the mouth include damage to the tongue, the lips, the gums or even the cheeks. You can use a cold compress against the outside of your mouth, lips, and cheeks to reduce swelling. Use a moistened piece of gauze applied with steady pressure to stop any bleeding in the mouth or outside of the mouth that may occur.
Knocked Out Teeth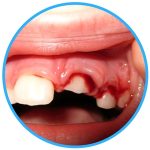 Knocked out teeth are another common dental emergency that can be quite embarrassing. If your tooth is knocked out during an accident or fall, visit the local ER as soon as possible for treatment. If it isn't due to an accident or fall and you are waiting to get in to see an emergency dentist, rinse your mouth with water and use a small piece of moistened gauze to apply steady pressure to any area that is bleeding. Find and rinse the tooth if possible using only plain water. Place the tooth into a container of milk or Save-a-Tooth and bring it with you to visit your Tallahassee emergency dentist.
Tallahassee Emergency Dentist Association Info
An emergency dentist in Tallahassee should be quite easy to find using our 24 hour a day phone service, or by attempting to contact one of the listed dentist directly.
We recommend going to the Florida Dental Association's website here, in order to verify the credentials of any dentist you're visiting in Tallahassee for the first time.
Medically Fact-Checked & Written by Our Dental Editorial Team
You can read more about our editorial guidelines by clicking this link and learn more about the Emergency Dentists USA editorial team here.