Helping Thousands of People Each Year Find Dental Services
Emergency dental surgery, cavities, general dental care.
Find immediate help, no insurance required.
Get relief from chipped, cracked or lost teeth, abscesses or toothaches.
Tampa, FL Emergency Dental Clinics
We specialize in Tampa Emergency Dentistry:
Click to go to list of Dentists
Table of Contents
Whether you are working late and need a quick office visit, or you have constant dental pain that is driving you insane, Emergency Dentists USA has the right dentist in Tampa, Florida to handle any dental problem.
With one phone call, our service can help find a dentist near you that can assist with whatever emergency you may face. You can also choose a dentist from our comprehensive list below.
Dental pain is no joke so when I had a severe toothache come on overnight I was so lucky to find this site, and a dentist in my neighborhood that was able to get me in that morning.
Finding A 24 Hour Emergency Dentist in Tampa, Florida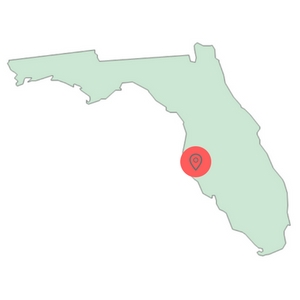 Emergency Dentists USA offers a wide selection of emergency dentists in the Tampa area who are ready to treat your dental emergency right when you need it. There are several different options for treating your emergency no matter what the time of day or night.
Emergency 24-Hour Dental Clinics offer 24-hour emergency services are helpful when a dental emergency comes up late at night.
After Hours Dentists in Tampa offer a selection of after-hours dental appointments that make it simple to have your dental emergency treated on your schedule. Also there are some clinics that allow patients to just walkin and be seen, without an appointment.
"We've done the homework for you to find solid resources for emergency dental care in Tampa. There are a few options if you find yourself in a bind."
Emergency Dentist Listings in Tampa, Florida
Emergency Dentists USA has done the legwork so that if a dental emergency interrupts your visit to Tampa, you can find an excellent listing of emergency dentists, their locations and their office hours or emergency hours listed below on this site.
---
Emergency Dentists USA Referral Service Tampa
Phone Number: 1 (855) 401-2701
Address: Connected With Various Dental Offices across Tampa
Doctors Multiple
Description Call to be connected with the perfect dentist for you. Tampa is a large city and we have the connections to find a dentist to fit your needs, and can get you an appointment immediately. Find Florida 24 hour dentists today.
---
Greenberg Dental & Orthodontics
Number: (813) 365-3021
If Closed: Call 1 (855) 276-1128 and let our Operator help you find an emergency dentist.
Office: 2702 W Hillsborough Ave, Tampa, FL 33614
Doctors: Dr Erica Adderly
Website: http://www.greenbergdental.com/
Description: Greenberg dental is a late-night dentist in Tampa, FL that also has hours on Saturday. You may be dealing with the need for x-ray diagnosis to fill you in on what's going wrong, or wondering if antibiotics should be given to you for infection. Whatever you are going through that has you worried, the staff here at Greenberg Dental will have you back on track right away.
Hours of Operation:
Monday – Thursday: 7:00am – 7:00pm
Friday: 7:00am – 3:00pm
Saturday: 8:00am – 3:00pm
---
South Tampa Smiles
Number: (813) 289-0560
If Closed: Call 1 (855) 276-1128 and let our Operator help you find an emergency dentist.
Office: 4066 Henderson Blvd, Tampa, FL 33629
Doctors: Dr. John M. Cannariato
Website: http://southtampasmiles.com/
Description: This is an emergency dentist in Tampa that is open late nights until 7PM, to make sure that everyone can get in to see them when they need to. Their years of experience with the whole family and all age groups reflects in customers' opinions of them, and their service is 5-star.
Hours of Operation:
Monday – Friday: 7:00am – 7:00pm
---
South Tampa Dentistry
Number: (813) 835-0090
Office: 3308 S Dale Mabry Hwy, Tampa, FL 33629
Doctors: Dr. Joshua Wyatt
Website: http://www.southtampadentistry.com/
Description: This after-hours dentist practice is open until 7PM on weekdays. Dr. Wyatt and his staff have handled broken and fallen-out teeth, sudden injuries to the jaw, and more for years, and you will feel comfortable and well-looked after the minute you arrive.
Hours of Operation:
Monday – Friday: 8:00am – 7:00pm
---
North Pointe Dental Associates
Number: (813) 775-4160
Office: 801 W Fletcher Ave, Tampa, FL 33612
Doctors: Dr. Pross
Website: http://www.northpointedental.com/
Description: North Pointe Dental Associates is a group of skilled professionals who have combined their efforts and experience under one roof. They can provide assistance with everything from the need for an extraction, root canal therapy, or a tooth that has recently been knocked out. This is your one-stop for any dental emergencies that arise quickly, and great providers of emergency along with routine dental care.
Hours of Operation:
Monday: 8:00am – 5:00pm
Tuesday: 7:00am – 7:00pm
Wednesday: 7:00am – 6:00pm
Thursday: 8:00am – 7:00pm
Friday: 7:00am – 2:00pm
---
Kernagis Dental Excellence
Number: (813) 932-3940
Office: 2001 W Busch Blvd, Suite C, Tampa, FL 33612
Doctors: Dr. Richard Kernagis
Website: http://www.sedationdentistrytampa.com/
Description: These experts in sedation dentistry are excellent at determining the needs of every patient that walks through the door and making them feel welcome and well-attended to. When sudden tooth pain has got you reeling, knowing that you are in the best of hands will make what you're going through that much easier to deal with. If you happen to have dental anxiety, this is a team that knows how to show you all of your options and make you always feel at home.
Hours of Operation:
Monday – Wednesday: 9:00am – 6:00pm
Tuesday – Thursday: 7:00pm – 4:00pm
---
How To Prepare For Your Tampa, Florida Emergency Dental Clinic Visit
Emergency dentists in the Tampa area perform the same procedures that standard dentists perform, including x-rays and routine examinations.
Try to arrive at least 15 minutes prior to visiting your emergency dentist. This ensures that you will have plenty of time to fill out any necessary paperwork and ask questions about your procedure.
Check to see what payment methods are accepted and ask if the dental office accepts your dental insurance plan.
Let the staff at your emergency dental office know if you have any allergies to medications as this will help them to ensure that your dental visit is safe and comfortable.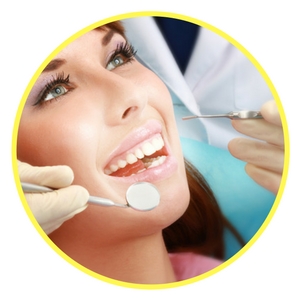 Common 24 Hour Dental Emergencies
A cracked or chipped tooth, a lost filling or even broken braces or wires are common dental emergencies that can be treated by the Tampa, Florida emergency dentists listed on Emergency Dentists USA.
All emergency situations are unique and you should see an emergency dentist for any dental emergency described below.
Abscess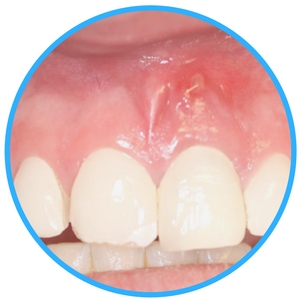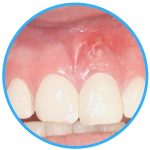 An abscess is an infection that occurs in the spaces between the teeth and gums, or around the root of the tooth. Left untreated, this infection can spread to the bone of the jaw or soft tissues of the mouth. A pimple-like swelling is often an indication of an abscess.
Lost Filling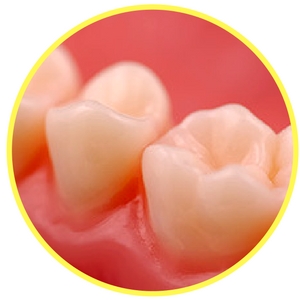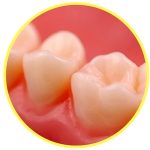 When a filling is lost, the damaged area of the tooth is exposed to food particles or pressure that can cause continued decay and pain. If you have lost a filling, use a piece of sugarless gum to fill the hole in the tooth. You can also fill the hole in the tooth with an over-the-counter dental cement to keep food particles out of the hole until you are able to visit an emergency dentist to have the filling replaced.
Broken or Loose Braces & Wires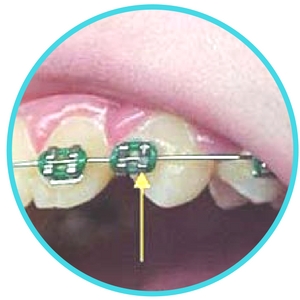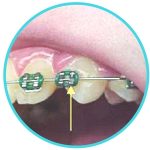 Broken or loose braces and wires are a common dental emergency, especially when you are chewing gum or other foods that could stick into the braces. If a wire is causing pain on the cheek or gum, use the eraser end of a pencil to push the wire into a more comfortable position and protect the soft tissues of the mouth. You can also place a bit of orthodontic wax or a cotton ball on the end of the wire to protect the mouth.
Do You Need an Emergency Tooth Extraction?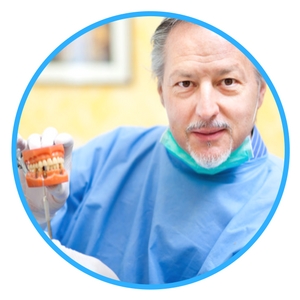 An emergency tooth extraction might be caused by an infection of the tooth or by decay that has progressed beyond the point where it might be repaired by an emergency dentist. An emergency tooth extraction might also be caused by teeth that crowd the mouth putting pressure on other teeth.
In most cases, your emergency dentist will take an x-ray of the tooth and perform an examination to determine the best way to extract the tooth. He or she will then numb the area with a local anesthetic. A special dental tool is used to remove the tooth from the gum and sometimes the gum is stitched closed.
Full healing occurs within one to two weeks of the emergency tooth extraction. It is important to follow any instructions given by your Tampa emergency dentist during this time period.
Emergency Room Versus Emergency Dentist

If you have a tooth that is knocked out or damaged due to a car accident, sports injury, or fall, the emergency room physician can evaluate your condition and ensure that you have no broken bones or other dangerous injuries. He or she can treat any medical condition that requires attention, but will generally refer you to an emergency dentist to repair the tooth because emergency rooms are not equipped to deal with dental emergencies.
Visiting an emergency dentist for a broken tooth that does not involve other injuries is your best course of action. Your dentist can evaluate the broken tooth and fix the problem right in their office and it's generally less expensive and faster than visiting a hospital emergency room.
Tampa Dental Association Information
If you are experiencing a dental emergency no matter what time of day or night, Emergency Dentists USA is here to help. Call our 100% free service and let our experienced and knowledgeable staff help you find a dentist that fits your needs fast!
When choosing a Tampa, Florida emergency dentist, it is always important to check with the local dental society to verify his or her certification and credentials. You can easily search online at the American Dental Association to check these types of certifications. Their website is located here: http://www.ada.org/en.
You can also check certifications on the Florida Dental Association website located here: https://www.floridadental.org/ or on the Hillsborough County Dental Association website located here: http://www.hcdafla.com/. Each of these websites allows you to perform a search to see if your dentist is licensed to work in the state of Florida.
Medically Fact-Checked & Written by Our Dental Editorial Team
You can read more about our editorial guidelines by clicking this link and learn more about the Emergency Dentists USA editorial team here.