Teeth Cleaning Near Me: How to Get a Walk-in or Same-Day Appointment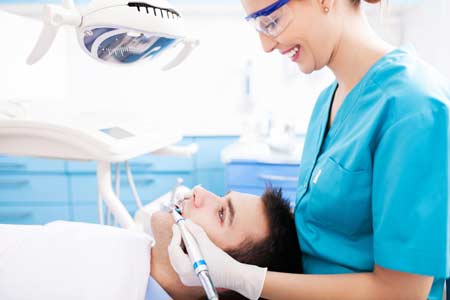 Visiting a dental practice to get your teeth cleaned as well as other simple dental services on a regular basis are basic procedures that can help maintain your pearly whites in optimal condition and avoid periodontal disease. Oral hygiene and dental care are preventative measures that everyone should take regardless of age, in order to avoid issues like gum disease and tooth decay further down the line. Teeth cleaning procedures are usually performed by a dental hygienist as part of a routine checkup and it is recommended that you visit their dentist every six months for a teeth cleaning procedure that will help restore your teeth to their natural, smooth appearance and avoid dental disease.
Planning your teeth cleaning procedure in advance will ensure that you keep on top of your dental hygiene needs, but sometimes life gets in the way and this all-important visit to your dental practice is too easily forgotten about. Fortunately, same-day appointments are possible and, in this article, we will advise you on how to get a walk-in appointment for teeth cleaning in your local area.
Why Professional Teeth Cleaning Is Important
Even if you do your very best to carry out a vigorous daily dental hygiene routine, professional teeth cleaning is still important from time to time. Remember that a dentist will have access to professional instruments that they use to help remove the buildup of plaque and tartar in hard-to-reach areas that can't be removed via brushing or flossing at home. Think of professional teeth cleaning as a SPA day for your teeth; by the time your appointment is over, you will feel refreshed, cleansed, and ready to take on the day.
Another reason why routine checkups, combined with teeth cleaning, are important is because it gives your dentist the chance to pick up on any potential issues that might be developing in your teeth and gums and your dentist will then be able to advise you on the next steps you need to take to restore your oral health to a premium condition. Additionally, the dentist or hygienist who performs the procedure can evaluate your existing daily oral routine and give you advice on how you could improve on it and pointers on what you need to do in future to avoid complications. It is also a good opportunity for you to ask any questions you might have or raise any doubts or concerns you possess with regards to your dental health.
How Will You Know if You Are Due to Have Your Teeth Cleaned?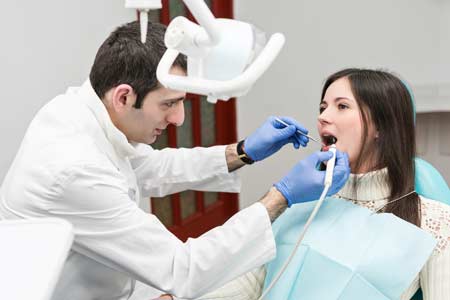 Simply put, if it has been more than six months since you last visited the dentist, then it is time to book in for teeth cleaning. Even if you can't remember the last time you had your teeth professionally cleaned or examined, it's never too late to start. As we mentioned earlier, professional teeth cleaning is an excellent preventative measure that you can take to keep infections and tooth decay at bay for as long as possible. If you notice that you are experiencing any of the following symptoms, then it's time to make an appointment to have your teeth cleaned and consult your dentist about the best course of action to take:
Your teeth feel slimy or gritty even after brushing
Yellowing or stained teeth
Bleeding gums when brushing or flossing
Painful teeth or gums when brushing
Pain in your teeth
Sensitive teeth or gums, especially to temperature changes
Chewing has become painful
Swollen lips, mouth, or gums
Some of the above-mentioned factors can evolve into serious concerns if not treated quickly and having your teeth cleaned at the dentist can often catch the potential problem quickly enough to reverse it and regenerate dental health. Gingivitis is a primary example of a condition that can easily be treated by thorough cleaning of the affected area, but also one that can cause serious issues if you ignore it.
How to Get a Same-Day Appointment for Teeth Cleaning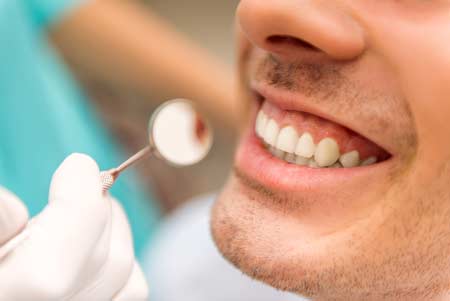 If you live in a busy town or a heavily populated city, then same day appointments with a reputable dentist can sometimes be difficult to get. That said, it's not unheard of and a good dental clinic will do all they can to try and fit you in. A simple phone call can sometimes be all it takes to get a walk-in appointment, but if you aren't having any luck so far, then you can try out the following tips to increase your chances of being seen quicker.
You are far more likely to be seen last minute if you take the time to explain your symptoms and cause for concern.
Leave a mobile number and request a callback in the event of a no-show or last-minute cancellation
Phone your healthcare provider's hotline and ask them to investigate same day availability with approved dentists in your area
Show up at the dental practice as soon as they open and be prepared to wait
Another approach to ensuring that you have the best chance of getting a same-day appointment for teeth cleaning is to call our helpline and speak to one of our referral specialists who will locate a dentist in your immediate area who has same-day availability. The 24-hour helpline is toll-free and we only work with accredited dentists and dental hygienists who have a proven track record when it comes to quality and care.
Final Thoughts
Ensuring that you have your teeth professionally cleaned on a regular basis is something that you should prioritize. Same-day appointments are possible if you are lucky enough to live in an area where supply meets demand, but it is always advisable to plan ahead to avoid disappointment. Most dental practices will be more than happy to reach out to you with a reminder to schedule an appointment for teeth cleaning if you ask them to, so you don't have to worry about being rejected for walk-in appointments in the future.
Learn more about how we fact check. vgrmalaysia.net Find Coupon Codes For Get exclusive shopping offers and guides Straight to your inbox.
Medically Fact-Checked & Written by Our Dental Editorial Team
You can read more about our editorial guidelines by clicking this link and learn more about the Emergency Dentists USA editorial team here.