What Does a Retainer Orthodontist Do?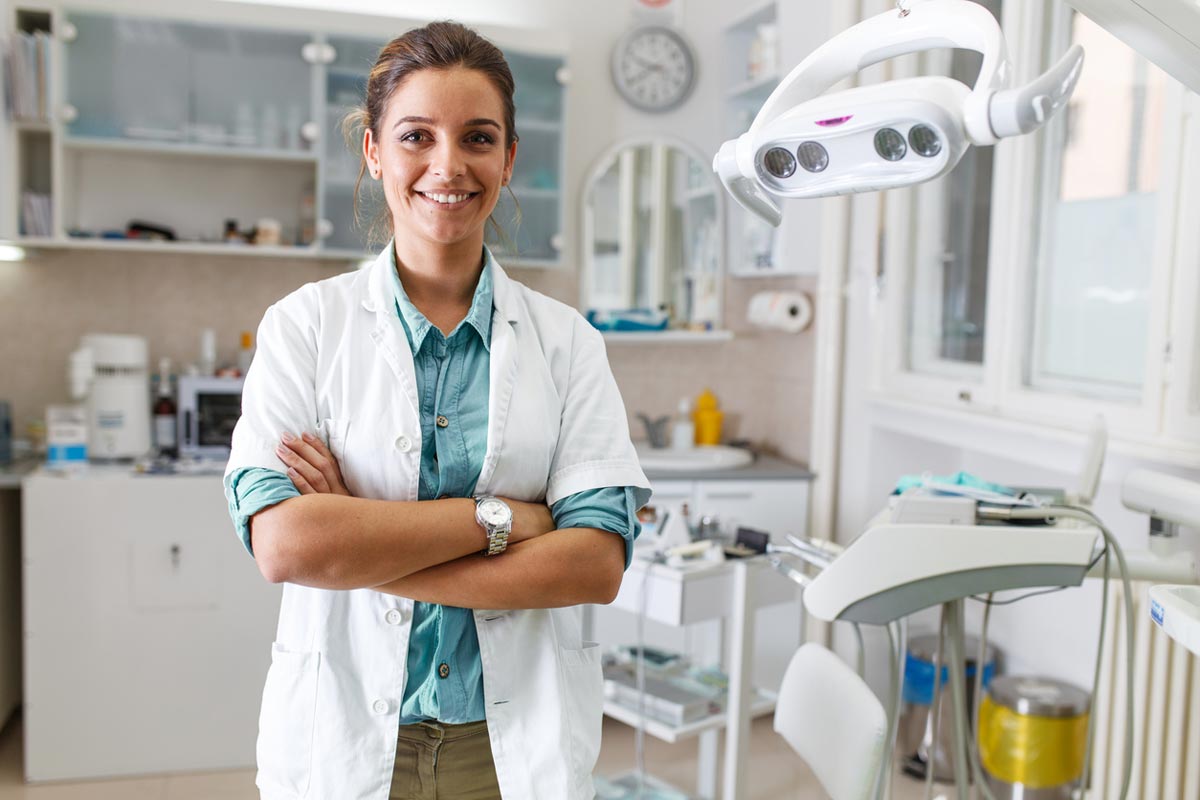 Orthodontists are specially trained professionals who diagnose overbites, misaligned teeth and jaws, overcrowded mouths, and more. They differ from dentists in that they are professionally trained to fix alignment issues which can help treat overbites, underbites, crooked teeth, and so on.
When a dentist refers a patient to an orthodontist for misalignment of teeth, an orthodontist does a full examination and determines what course of treatment should be taken to fix the issue. These types of treatments can include:
What Is a Retainer?
A retainer, also known as braces, is a special orthodontic device which is typically made out of plastic or wires. they are specifically made to hold teeth in position after braces or surgery.
Once a course of orthodontic treatment has been completed, a patient faces the risk of the teeth returning to their original position. Retainers can help to hold the teeth into this position for a specific period of time while the teeth settle into the new position.
Retainers can also treat other orthodontic issues like overbites, but are extremely important in post-braces care. They typically cover the outside of a person's teeth. If a patient opts for a removable retainer, the retainer must be worn every day for the first six months after a person's braces have been removed.
What Are the Different Types of Retainers?
There are many different types of retainers. Your orthodontist will help you decide which type of retainer is best for you. There are many things to take into consideration when deciding what type of retainer is best for you. This includes how much movement your teeth experienced while in braces as well as your own preferences.
Here are the different types of retainers your orthodontist will recommend:
Removable Retainers
Removable retainers have plastic or acrylic wires which go across the front of a person's teeth. This type of retainer is easy to clean and can be easily adjusted for alignment changes after braces. These types of retainers, though, are quite noticeable. Some people tend to be self-conscious when wearing them. They are available in many different styles, colors, and customs.
There are also removable retainers which are made of clear and durable plastic. If a patient doesn't want a metal retainer for aesthetic purposes, they can choose a plastic one which is more discrete.
A person may experience issues speaking with a lisp as they first adjust to their retainer, but this typically goes away as they become more accustomed to wearing it.
Permanent Wire Retainers
Permanent or fixed retainers are wires which are run along the back of a person's lower and upper front teeth. They are bonded with a type of cement and are very effective. They are a great option if you want something that will guarantee that your teeth will stay in place. You also won't have to worry about constantly changing it, cleaning it, or following specific orthodontist instructions on how long and when to wear them.
Patients with permanent retainers should ensure to stick to a strict oral hygiene routine which includes both brushing and flossing because of where the wires are positioned.
Plastic Retainers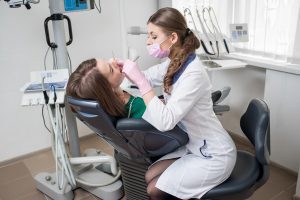 Made out of clear plastic, these retainers fit directly over a person's teeth and are customized by orthodontists who mold a person's teeth so that the retainer fits in the patient's mouth. These types of retainers are clear and are not very visible. They are also non-adjustable and are slightly more difficult to clean than wire retainers. They also tend to wear out more quickly.
What Are the Benefits of Wearing a Retainer?
There are many different benefits associated with wearing a retainer. Besides the fact that they can help maintain teeth alignment as they settle into place after braces, there are many other benefits, particularly for young children, including:
When a person has their braces removed, the teeth have not yet completely settled into their new positions. This is because the gums, muscles, and bones need to adapt to the new position. If you are unsure of what the benefits of wearing a retainer are, you should contact your orthodontist today to address any questions, concerns or fears you may have about wearing one.
What Will My Retainer Orthodontist Do After My Braces Have Been Removed?
Once your braces have been removed and it is time to put on a retainer, your orthodontist will give you a retainer that specifically fits your mouth. Your orthodontist will also likely go over the various retainer options available and recommend what the best route is for you.
Retainers are usually given as a removable appliance which is custom designed for your mouth or as a fixed wire bonded at the back of your two front teeth. Your orthodontist will advise you how long you have to wear it.
Contact Your Retainer Orthodontist Today
Orthodontists are experts at repairing specific types of conditions which cause misaligned teeth. Regardless of the type of treatment, your orthodontist will be giving you, it is important to ask them all the necessary questions before agreeing to a particular course of treatment. Generally, retainers are used after a person has worn braces to make sure that they settle into place. Your orthodontist will give you options as to which retainer type might be best for you and how long you should wear it for. Retainers are extremely important in post-braces care to ensure that your teeth stay in their new position and do no go back to their old position. If you are unsure of the type of retainer you want or what your course of treatment will be after your braces have come off, contact your orthodontist with any questions to ensure that your teeth settle the right way.