The Average Cost of Dental Implants- What You Need to Know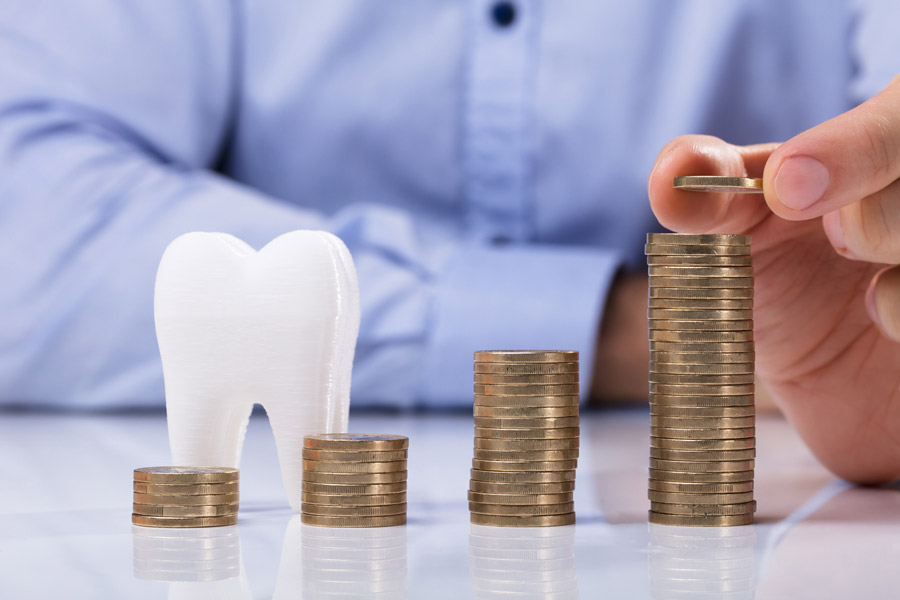 Although dental implants are lauded as the best option as far as tooth replacement is concerned, what turns most people off is the initial cost. You see, compared to bridges, dental implants are the sort of things that would have you filing for a Chapter 11 bankruptcy. Well, they are not quite that expensive, but you get the picture; they cost considerably more.
How Much Do Dental Implants Cost?
It's easy to look at an advert that says something like, "get your dental implants here for less than $500" and think that it is a wonderful deal. For all intents and purposes, it is; dental implants typically go into the thousands of dollars. But what you need to know is that no two patients are alike when it comes to dental implants.
There is a myriad of tiny little nuances going into the procedure that makes the final cost of a dental implant different for every patient. However, before we go into that, let's look at reasons why you may want to incur all that cost because there are other, much cheaper options such as getting a bridge instead.
The True Cost of Dental Implant Alternatives
To understand this, you need to know why dental implants are often seen as the better option:
Unlike dental bridges, dental implants do not place undue pressure on the surrounding teeth
If done professionally, a dental implant could last you a lifetime
Dental implants take your bone and gum integrity into account
Dental implants are not as high-maintenance as other alternatives such as dental bridges
While bridges might be the cheaper option at first, you need to consider the emotional as well as financial costs of these alternatives:
The convenience cost:dental implants are very much like your natural teeth. Bridges,on the other hand, are not. As such, some inconveniences come with such fixtures. For example, while you can simply brush and treat your implants the same way you would treat your natural teeth, you cannot do the same with dental bridges. You would have to take them off to brush them.
The real initial cost:while the initial cost of getting bridges might be low, that cost doesn't take into account the maintenance or ongoing expenses such as replacement fees (bridges, unlike implants, don't last a lifetime and may need replacing every 5-15 years). You also will need ongoing maintenance fees for things like adhesives and fixatives.
The social cost:dentures tend to slip out or click when you laugh, chew, talk or kiss making for very awkward social encounters.
The health cost:since bridges do not take the gum or jaw integrity into account, the area that should have housed the missing tooth will begin to deteriorate with time and may even change your facial structure.
These are just some of the real-life costs of getting dental implant alternatives that cannot reallybe quantified into dollars.
So How Much Does a Dental Implant Cost?
All things considered, a single tooth dental implant should cost anything between $1,500 to $3,000 on average:
A single tooth implant: $1,000-$3,000
Abutment and crown: $500-$3,000
Total is between $1,500-$3,000
This is the total price for those paying out of pocket as opposed to those who have dental coverage. However, as we have already mentioned, the final price varies based on the specific procedures and materials needed per patient. This makes it very difficult to get an exact cost of a dental implant or even an accurate and workable average.
What Makes the Price for Dental Implants to Vary?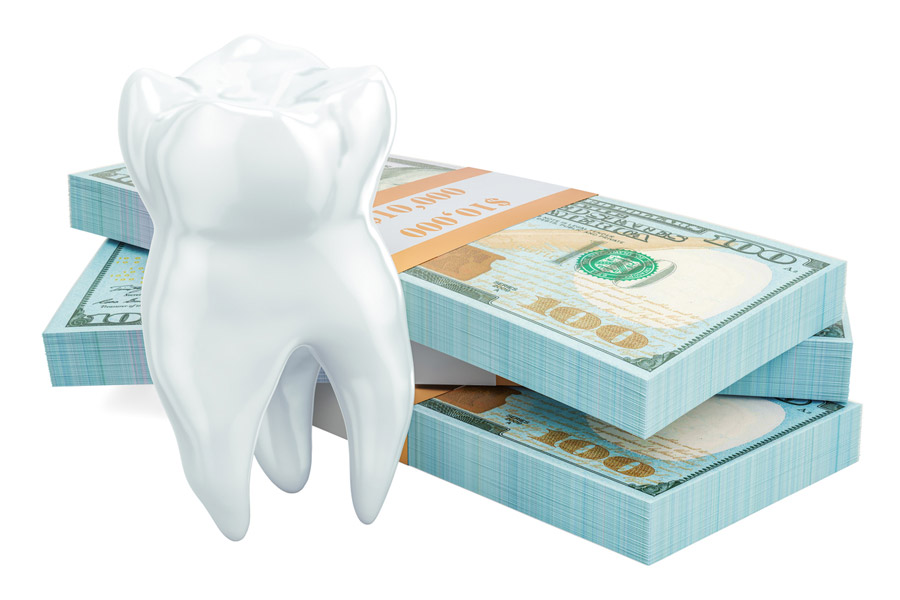 To understand why the price for dental implants varies so much, you have to look at the different moving parts involved in each procedure. These include:
The initial surgery needed for the placement of the implant screw into your jaw
The abutment needs for the mounting of the crown
The crown itself (this varies a lot depending on which type you want)
Those are the mandatory parts of the procedure. There are additional steps that need to be taken that could hike the price even higher. These steps include:
X-rays
Surgical guides
CT Scan
Bone Graft
Tooth extraction
Barrier membranes
There is also one other variable you need to account for that most people tend to overlook: your location. People living in urban or large metropolitan cities are going to pay slightly more than people living in rural areas because the rent and practice requirements for these urban locations are a bit higher than they are for folks living out in the country.
Additionally, you should realize that dental implants cost much more in the United States than they do in most other countries such as Mexico. This, however, does not mean that the quality of service or implants is lower, it just means that the exchange rate comes into play since the dollar trades for much higher than the Peso.
How Much Does it Cost to Replace Many Teeth with Dental Implants?
There are instances in which dental implants can be used to support dentures and bridges. In many cases, this happens when you need to replace a large number of teeth. Your dentist will use something called "All-on-4 implants". These cost anywhere between $35,000 and $60,000.
The thing about dental implants is that they have a very high success rate and the fact that they could last a lifetime is an excellent argument for why you should consider getting them in spite of the high initial cost. In fact, dental implants have gotten such a good rap that many insurance companies have started recognizing their long-term benefits and as such are now more open to offering coverage towards this initial cost.
Should You Get Dental Implants?
The simple truth is that if you have lost a tooth or several then getting dental implants is definitely the best option for you. This, of course, will depend on what your dentist says but if you have a choice between getting a dental implant or any other alternative such as dental bridges, then you should go for the implant.
Although the initial cost of getting dental implants may be high and the entire procedure may take longer,but it is definitely worth it in the long run.
Relate Posts to Read:
7 Countries Famous For (Cheap) Dental Work
Medically Fact-Checked & Written by Our Dental Editorial Team
You can read more about our editorial guidelines by clicking this link and learn more about the Emergency Dentists USA editorial team here.