What Are the Different Types of Veneers?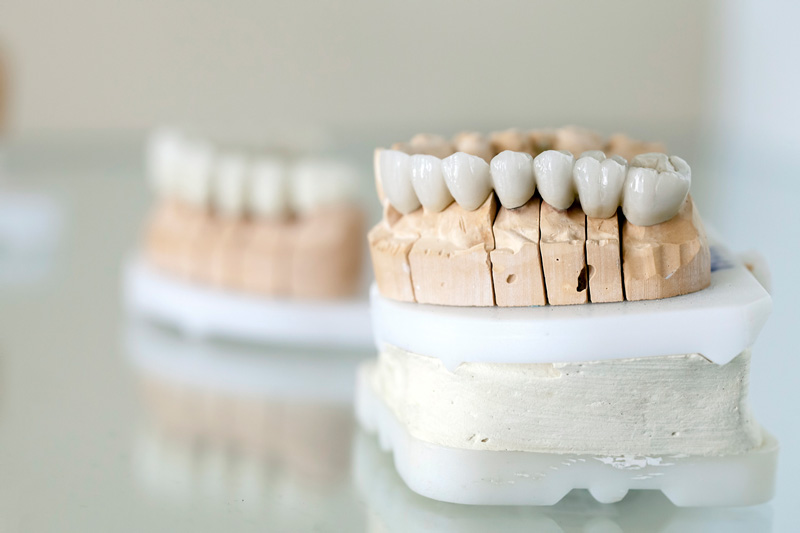 Dental veneers or porcelain laminates as they also are referred to are smile beautifying charms worn permanently over the teeth. They enhance the smile and generally come with that glowing effect which is always a visual delight. Their primary function is to shield the surface of the teeth from potential defects and redefine the tooth structure. Nowadays, they are made from more flexible materials as they are customizable to suit the demands of any teeth.
Veneers exist in their various forms depending on the materials they were made from, such as composite resin veneers, prepless veneers, ceramic veneers, and porcelain veneers, and the purpose for which they are intended. Knowing about the different kinds of veneers allows you to make better-informed decisions on which veneer to choose should you ever find yourself in need of them for your teeth.
Porcelain Veneers

Porcelain veneers are quality ceramics used in redefining the teeth. They attract light and promote brightness of the teeth just as veneer-free enamel would. Like every other veneer, they are crafted and made for every individual. They are ultra thin and they provide resilience to the teeth. Porcelain veneers have more resistance to dirt (well above its resin counterpart). They almost top the credibility chart among the veneers with the most credibility in the dental care as they prove to be very useful in taking care of a host of dental conditions like those mentioned again.
Discoloration

Due to lifestyle choices and genetics, our teeth acquire different shades of color. Smoking, coffee, taking drugs (prescribed or otherwise) and some of our daily activities could inspire these changes in color. Porcelain veneers are very effective in eradicating this glow inhibitor. Stains that have proven too complicated to be rectified by tooth whitening are a breeze with Porcelain Veneers. In case of uneven teeth coloration, it is also useful in balancing and creating a harmonized coloration.
Unnecessary/Unwanted Gaps

A genetic predisposition could leave our natural teeth composition with a lot of space and holes (unwarranted diastema). Porcelain veneers are efficient in taking covering these gaps, while still looking natural.
Misalignment of Teeth

Porcelain veneers shield from decay and take care of cracks.The cost of veneers is usually dependent on the number of teeth that require them. A couple of hundred dollars should get you going. This might seem expensive, but the after effect of the process would make it totally worth it. They generate a brilliant radiation and it brings your smile alive. The effect is utterly transformational.
Applying Porcelain Veneers

Porcelain veneers are applied by first removing a layer of enamel, usually a thin layer from the tooth. The removed layer provides a slightly rough structure for the veneer to stick to. You will be given a temporary enamel which must be handled with great care to prevent spoilage. The temporary coatings are very fragile and they should be treated with that in mind while eating, brushing or performing any day-to-day activity that involves the teeth. On the appointed day, the already fabricated porcelain veneers are glued to the teeth after the dentist has applied a specialized fluid to the surface of the teeth which makes it coarse for easy gluing of the porcelain veneers. The applied porcelain veneer looks luminous, magnetizing rays of light and also noticeable attention whenever you smile.
Composite Veneers

Composite veneers are just like porcelain veneers giving a sparkling white look to your teeth. They are conservative in nature and possess resins as their primary composition—and that is why they are sometimes called resin veneers. This is very effective for teeth as it offers longevity, lasting for about five to seven years. It is very fast and so many people refer to it colloquially as "same day resin." They are also a lot cheaper than porcelain ones and patients sometimes prefer it to porcelain veneers because of this reason.
Composite resins are made up of resins. It is put on the teeth and then designed to suit the desired teeth shape. A type of plastic is used to guard the tooth being operated on. After the resin is successfully added, it is hardened by a light which completes the process. Composite resin has become the favored choice of many dentists as it has proven to be a tremendous cosmetic aid to the teeth. Daily improvements occur on composite resins to make it further suitable.
Composite resins are not only useful in remedying cracks, chipped tooth, spacing or coloration, but they can also be used to create a genuine and very natural looking set of teeth. They are usually more hardwearing than porcelain ones.
Non-Permanent Veneers
These are the kind of veneers that are made from plastic materials. They are temporal in nature and are only worn in the interim while a permanent solution is on the way. Porcelain veneers usually take a while to be manufactured. And so non-permanent veneers are useful in this instance to cover this time lapse. During the administration of porcelain veneers, a thin layer of the enamel is removed so that the one to be manufactured will be modeled after the shape and design. The teeth cannot be left unprotected, and you wouldn't want to be walking around with prepped teeth. Non-permanent veneers in this situation come in handy.
The non-permanent veneers do not always come with the natural feel that is associated with the permanent ones. You can often experience strange sensations especially while eating certain kinds of food. Feelings of contraction and tightness caused by hot or cold foods are not absent from the use of temporary veneers.
Non-permanent veneers are made with acrylic plastic materials. They give the patient a heads up and insight into what it feels like to have veneers. The patient at the time of wearing the non-permanent veneers can decide which adjustments they want the dentists to make. It can be said to be a testing veneer in a certain sense. It is important to note that they should not be used in biting very solid foods as they can slip off. They are only ephemeral materials to be managed before the main veneers are installed.
Palatal Veneers

Palatal veneers are almost the same as the veneers but not quite. They are also placed on the outer tooth surface, but they are placed on the inner side of the tooth to replace the parts of the tooth that may have worn out. This is a specialized treatment that manages tooth wearing that affects the palate side of the tooth. The major causes of this tooth wear include acid erosion which may be a result of illnesses like Bulimia or Acid refluxes. These palatal veneers can be constructed from gold, porcelain, or even composite material. They are also accommodating in fixing general wear and tear of the teeth and damage resulting from teeth grinding.
Lumineers

Lumineers are porcelain veneers which are very thin and cover the visible surface of the tooth. They do not require the tooth or existing fillings to be shaved, the tooth is left unchanged, and the enamel is not damaged. Although they are much thinner than conventional veneers, they are still very strong and durable and may look or feel slightly bulkier than conventional veneers. They are great for long-term use and they take less time to apply.
Veneers are something that should be thought out properly. Once permanent ones have been inserted, there's no going back because of the prepping stage. Once they are in, they need to be looked after, and regular dental appointments will still be required to ensure their health. For more information regarding the requirements for veneers, book a consultation with your dentist.
Relate Posts to Read:
Snap-on Teeth You Can Eat with: Our Recommendations