Endodontist vs. Dentist: When Is a Root Canal Specialist Needed?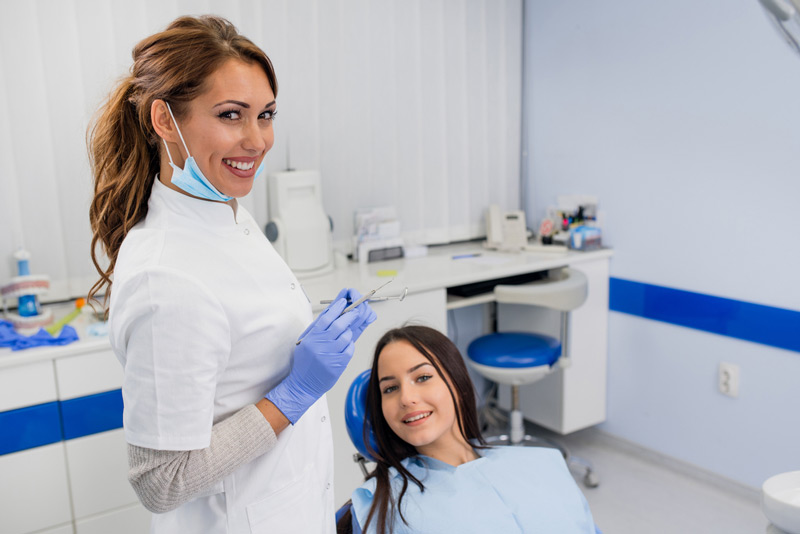 Visiting the dentist due to pain with wisdom teeth may result in a referral to an endodontist. But what exactly is an endodontist and how can you benefit from visiting one? These are all questions that we are answering in this post. By pointing out the differences between an endodontist, endodontic treatment, and a dentist, you will have a better idea of what they do, and the training that they've had.
What Is an Endodontist?

It's pretty obvious what a dentist is, so we are skipping straight to the explanation of an endodontist. You might have guessed from the title that an endodontist has something to do with root canals, in which case you would be correct. In fact, endodontists only perform procedures on the roots of teeth, or root canal therapy. It's very much like that of a surgeon. Once they have completed the standard training, they go on to choose and study a specialty. In the dentistry world, everyone will start off by training as a dentist. Some will then continue as a dentist, and some will choose a specialty. Endodontists will need to receive an additional two years minimum training at dental school and beyond focusing purely on root canal therapy.
What Is a Root Canal?

It's always been a dreaded procedure for many patients. The thought of drilling down into the root of a tooth and into the dental pulp by even the nicest of oral surgeons is a daunting thought for most of us. The other alternative treatment is a complete tooth removal which is why most people just suck it up and opt for the root canal. The procedure is needed when a cavity gets so big that it reaches the root of a tooth. Inside the root is a nerve which is where the pain often comes from. Anything to do with nerves is usually painful, which is why the dreaded root canal is feared. A root canal involves drilling into the root of the tooth and extracting the nerve. (The thought of that alone will cause many readers to wince.) Once a passageway to the infection or cavity has been created, a specialized cleaning fluid is used to clean the canal of the root. The fluid will kill the infection almost immediately as well as removing any debris. Once the fluid is in place, the nerve will then be removed. The hole will then be filled and sealed with dental filling and a temporary crown. A follow-up appointment is usually required to remove the temporary crown and replace it with a permanent one. This is often the last option in trying to save a tooth from a cavity. The entire procedure is, of course, performed under anesthetic and, if done correctly, there should be no pain during the procedure. Some tenderness may arise for a short while once the anesthetic has worn off.
Why Visit an Endodontist Instead of a Dentist for Root Canal Treatment?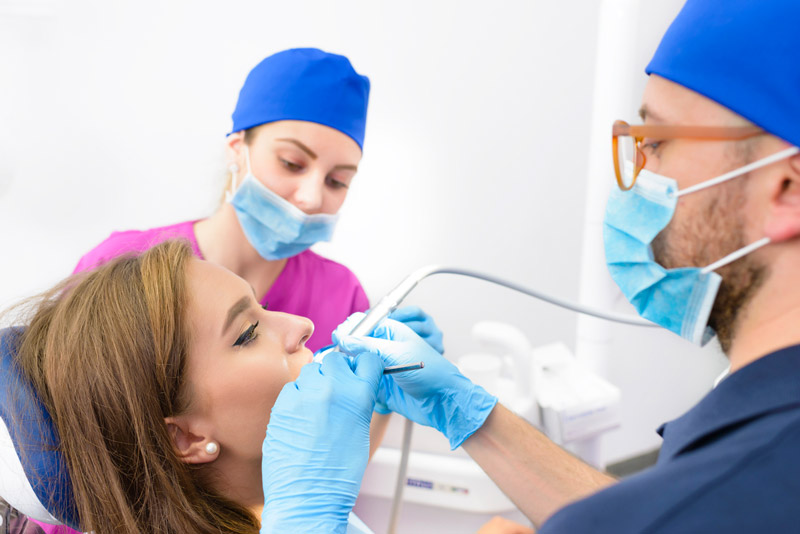 For a start, an endodontic specialist is an expert in root canal treatment so that dental implants can be avoided. They have extensive knowledge of teeth roots and have undergone specialized training. Endodontists typically do not perform any other procedure unrelated to the root of a tooth. Because of this, they are very meticulous in the way that they perform the procedure. Aside from their expertise, endodontists have access to high-tech tools and equipment t perfect their endodontic procedures. Such tools are rarely found in the general dentist's surgery. Most of the time, it's not worth it for a dentist to invest in this type of equipment. On average, a dentist could perform one root canal treatment a week, whereas an endodontist could perform up to 25 procedures. Not only does the specialized tools enable an endodontist to perform the procedure more precisely, but it also allows them to get a clearer picture of the tooth root during the endodontic surgery. Before an endodontist moves onto filling the hole, they will perform more digital imaging to ensure that the infection and the canals have been cleaned properly. In doing this, the success rate of the procedure increases. Dentists, on the other hand, will have a much more limited visibility of the tooth's root. On top of an endodontist's in-depth knowledge on tooth roots, they also have advanced training in pain management.
Signs That a Root Canal Treatment Is Needed

Because the root of a tooth isn't visible—or at least it definitely shouldn't be—diagnosing the need for a root canal treatment can be quite difficult. You can't see it and so you just have to ensure that you inform your dentist of any symptoms that you have had. The thing to remember when looking out for signs that a root canal treatment might be needed is that the symptoms are usually consistent but not constant. Most people experience intermittent pain, and others experience a more prolonged pain. One sign is that of tooth sensitivity. Sharp pain when consuming something that is hot or cold could be an indication that root canal treatment is needed. However, this could also be caused by a loss in mineral which can be built back up again. The throbbing of a tooth is also something to look out for.In some cases, it might even feel as though your tooth has its own heartbeat. Because the pain comes and goes, you might find that you feel more uncomfortable during the night when you are asleep. It's not unusual that people wake up in the middle of the night with severe pain in their tooth when root canal treatment is needed. If there is a nasty infection in a tooth's root, then you might find that the gum tissue surrounding that tooth becomes slightly inflamed or tender. In some cases, a gum boil may even develop.
In the event that root canal treatment is needed, it's always best to go to an endodontist if possible. If you were in the hospital and you needed to have brain surgery, you would get a brain surgeon to do it rather than a general surgeon or a heart surgeon. It is exactly the same when it comes to our teeth. There are many horror stories that go around about root canal treatment and some of these could be due to having the procedure carried out by someone who isn't experienced in that field. Going to a specialized endodontist instead of a dentist will give you the best possible treatment for your root canal procedure.