Teeth Whitening Services and Methods: What's Your Best Option?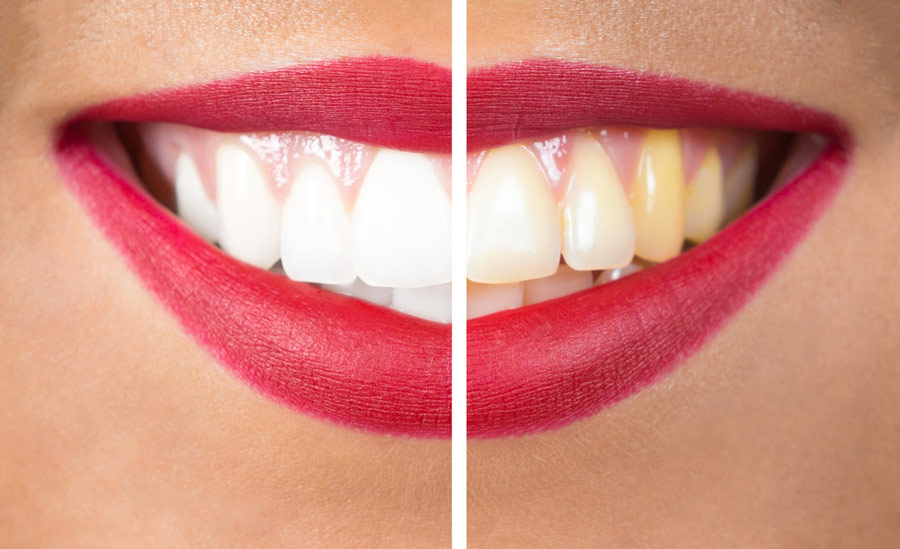 There are a lot of different ways that you can whiten your teeth. Some options include whitening strips, whitening toothpaste, and visiting your local dentist for a tooth whitening session. The following list will cover the best options for teeth whitening.
Whitening Toothpaste
Whitening toothpaste is probably one of the most popular options for whitening your teeth. It's easy because you don't have to do any extra work. Remember, you should always brush your teeth.
However, you must make sure that the toothpaste you purchase has a whitener in it. Also, whitening toothpaste doesn't actually whiten your teeth. If your teeth are yellow, then the toothpaste will not make your teeth turn white.
Whitening toothpaste removes some of the stains found on your teeth. Stains are usually caused by coffee or tea, so if you drink a lot of coffee or tea, then make sure to use whitening toothpaste.
Over the Counter Teeth Whitener
Most drugstores in the United States will sell teeth whitener over the counter. They are usually sold as agel that can be applied to your teeth or as strips that you can attach to your teeth.
These whiteners are usually made with hydrogen peroxide or some other form of peroxide that will remove surface stains from the teeth. Over the counter whiteners have problems though.
First, they are a "one size fits all" option. In other words, if you have sensitive gums or some other similar issue, then you could burn them while using an over the counter whitener.
The next issue is that they can leave gaps. This means you might have yellow spots on your teeth from where the whitener did not reach. No one wants yellow spots on their teeth.
The final problem is that whiteners can take a long time to work. The fastest whitener will usually result in whiter teeth within a few days. If you have very yellow teeth, then it may take several weeks for you to notice any whitening effect.
However, the over the counter options are all perfectly safe to use if you follow directions. They will not destroy your enamel or anything like that.
The results may not be as good as you want nor, will they be as fast as you probably want to see. You will still get some results though.
Overall, over the counter whitening kits work for very light tooth whitening. If your teeth are very yellow, then you will need to use another option.
Take-Home Whitening Kits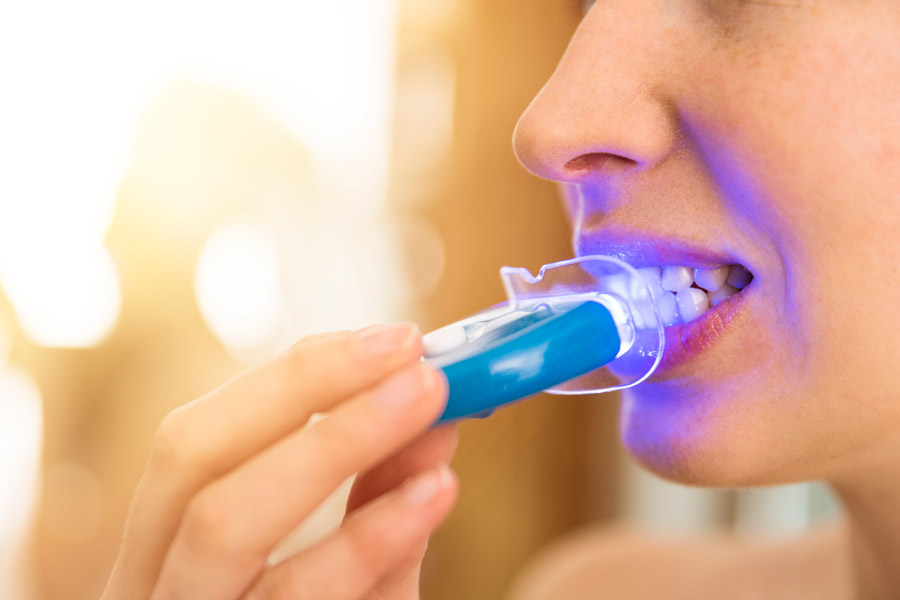 Take home whitening kits are an option that some, not all, dentists sell at their office. You can walk into the dental office and purchase a whitening kit that is only sold at dentist offices.
These are similar to what a dentist would use if you have them whiten your teeth. These work well but do have one disadvantage.
That disadvantage is that you can damage your teeth if you don't carefully follow instructions. This is because the solution in the whitening kit is fairly strong, which means you can damage your teeth if you don't take it off in time.
Another slight disadvantage is that you can't remove any of the staining between your teeth and in other hard to reach places. That will require a dentist opening your mouth.
Whitening kits do have some advantages though. First, they work well for whitening your teeth. In fact, they work much better than the over the counter options.
The other advantage is that you can use these kits whenever is most convenient for you. You don't have to go during business hours to get your teeth whitened.
Overall, these are all good options that are more convenient than a dentist appointment. Just make sure that you follow the instructions and understand exactly how to use the product.
Dental Teeth Whitening
The final, and best, option is to visit a dentist and have them whiten your teeth. This option will obviously cost the most, but it is by far the most effective option.
The dentist will open your mouth and examine your teeth to determine the best approach to take. They have a variety of different solutions that they can use. More importantly, the dentist can clean those hard to reach places between your teeth and in the back of your mouth. Those are places that you cannot reach with gel or whitening strips.
While the dentist is the most effective option; it does take about one hour and can be expensive. The time might seem like a lot, but it actually works out to less because you will not have to clean your teeth as frequently.This is because the dentist uses a much stronger solution than you can buy.
The other advantage is that the dentist went through years of schooling and has years of experience cleaning teeth. They know what they're doing,and your chances of anything going wrong are minimal. The same can't be said about any do it yourself whitening procedure.
Final Verdict
The best whitening products really depend on what works best for you. If you want the whitest teeth possible and a brighter smile, then in-office whitening is the only viable option. You won't get those "Hollywood movie star" white teeth without visiting a dentist. It just isn't possible.
However, if you just want your teeth to have a healthy white color, then the do it yourself whitening process should work fine for most people. Of course, if you have extremely yellow teeth, then you will likely have to see a dentist initially to do a deep clean of your teeth. The DIY options can't remove deep stains that have been on your teeth for years.
All that said, visiting a dentist's office once a year to get your teeth whitened by a dental professional is always a good option. You can then supplement the whitening process with other at home options to maintain a brighter smile. This will make the whitening last longer and reduce the number of times that you must visit the dentist's office.
Relate Posts to Read:
Teeth Whitening Paint: Is It Actually Effective?
Medically Fact-Checked & Written by Our Dental Editorial Team
You can read more about our editorial guidelines by clicking this link and learn more about the Emergency Dentists USA editorial team here.