What Are Porcelain Veneers? 16 Things to Know Before Getting Veneers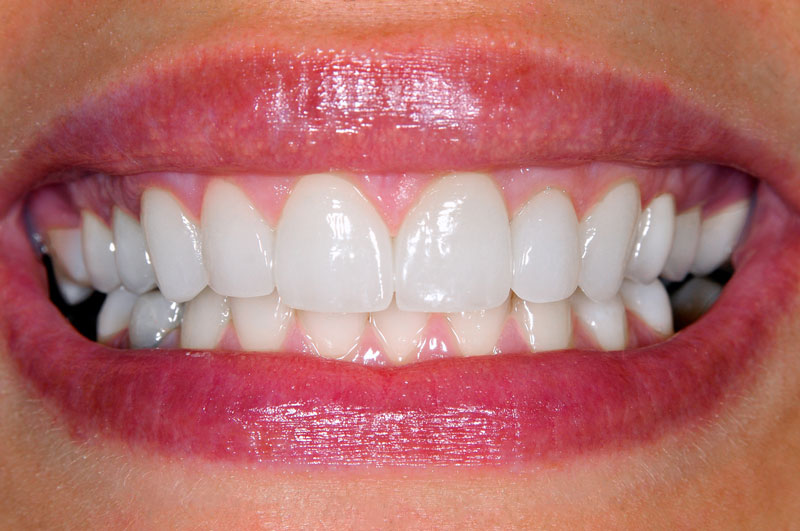 Porcelain veneers have been used in cosmetic dentistry for a very long time. They have been confirmed by many to be a wonderful choice for treating a number of dental issues and getting that perfect smile. However, just like with all clinical treatments, there are instances when they are not the best form of cosmetic treatment and are unnecessary. You do not simply stroll into a dental health center and ask the dentist to provide you with porcelain veneers or dental crowns. It is not quite that simple. There are actually certain requirements that must be met before a dentist will supply you with veneers. If you suffer from gum disease or looking to improve oral hygiene, the permanent veneers may not be required. In fact, there are times when veneers may not be the best option for your dental concerns. Therefore, before signing up for an initial consultation for porcelain veneers, there are several things you should know first.
What Are Dental Veneers Made Of?

There are different types of veneers on the market. Custom veneers, bonded veneers, no-prep veneers, permanent veneers, and, of course, porcelain dental veneers. Obviously, porcelain veneers are made from porcelain; however, other dental veneers are made from a composite resin substance that is ideal for the veneer procedure. For this reason, you need to be aware of the distinction between the two before you make that all-important inquiry and consultation. Porcelain veneers are the number one preferred choice due to the fact they are resistant to staining compared to the resin. To add to that, they are also superb at mimicking the light reflecting ability of natural teeth much more so than composite resin veneers can. When you get in contact with your dentist, they will need to be in a position to explain to you the differences between the two in extreme detail.
Here are a few things you should know about porcelain veneers:
Porcelain veneers look the most natural out of all the available veneer materials
Porcelain veneers aren't as hard wearing as other veneer materials
If you grind your teeth or tend to clench your jaw in your sleep, you will not be able to get porcelain veneers until this issue is resolved
Porcelain veneers have a higher risk of staining compared to composite veneers
Porcelain veneers are the most expensive veneer to have
What Is the Method of Getting the Veneers?

You will generally need about three trips to the dentist to get the dental veneers installed. The first one is usually for a consultation and functions while the other two should be for the application of the veneers. You can have one tooth veneered or a couple of teeth. The desire is actually yours and also structured on the dialogue that you had with your dentist. There is genuinely no purpose in veneering all your teeth if there is no need for it.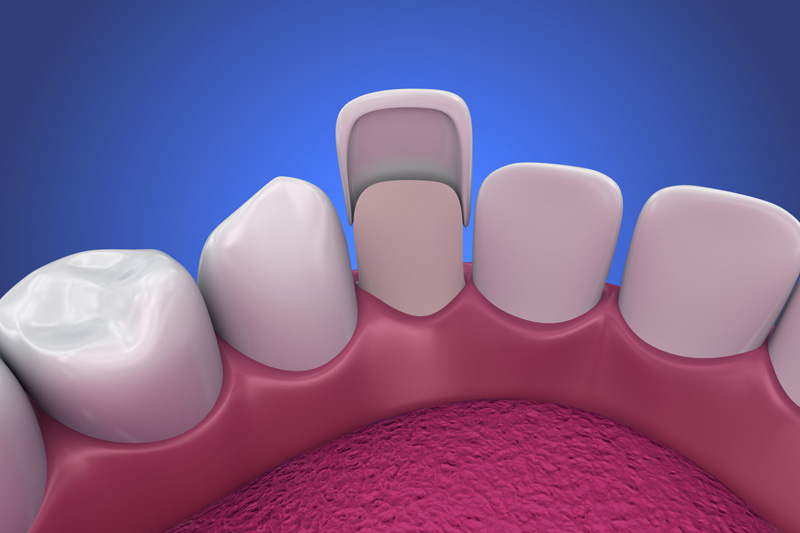 The first step is usually to get an idea of what you are after. This is where you have to provide an explanation to your dentist regarding the effects that you are searching for. Your clinical and dental records may be taken. During this visit, the dentist is going to look at the teeth and make sure that the veneers are the proper remedy for you. X-rays may additionally be taken throughout this visit.
The subsequent visit will consist of the preparation of the teeth ready for veneering. The dentist is going to get rid of about a half of a millimeter of enamel from the tooth which is about the equal thickness as the veneer that will be cemented onto the surface of the tooth. This dentist is then going to take a quick model of your teeth which will be sent to the dental lab to create a customized veneer. This could possibly take about two weeks maximum.
The ultimate step is bonding. The dental veneer will have to be completely cemented to the tooth. However, prior to that, the dentist is going to place temporary veneers on the selected teeth. The veneer is going to be molded as wanted to achieve a suitable fit. The shade can also be adjusted through the use of the proper tone of cement. The tooth will be polished and etched to create an appropriate surface for the bonding. With that, the technique is complete.
Porcelain veneers are a coating made from porcelain that goes over the tooth enamel to cover up any flaws or imperfect shapes to provide anyone with a smile that they love. The general appearance is slick and natural, creating an appearance that everybody will love. Quite often people can't tell that they are veneers. Porcelain veneers are best for those who had stained teeth, huge gaps between the teeth, or damaged teeth. Here are some additional facts to know about veneers.
Veneers are optional, there are other options available
Your teeth actually need to be relatively healthy in order to be eligible for veneers
A full set of veneers aren't always necessary, you can sometimes just do a few teeth
Temporary veneers are used first until the permanent ones have been made
A very small amount of enamel is removed from the tooth before veneers are fitted
The gums get very sore afterward as they need to reform to the new teeth
Veneers still have an average lifetime which is between 15 and 20 years
Regular dental checkups are always required when you have veneers
Not everyone is eligible for veneers
The condition of your teeth could impact the lifetime of veneers
Veneers are fitted via bonding cement
The Pros and Cons of Porcelain Veneers

There are pros and cons to having veneers made from porcelain. If you are considering veneers, you must talk with your dentist to ask them any questions you may have or any concerns about the effects of porcelain veneers and to see if you can actually have them. Some people cannot use porcelain veneers due to poor gum and dental health.
The Pros of Porcelain Veneers

It offers you a smile that you can be proud of. When you are embarrassed about your smile, you are more likely to try and hide it. This reflects on your confidence.
As porcelain is translucent, the veneers will appear natural, unlike crowns that are made with metal.
The lifespan of porcelain veneers is around ten to 15 years, providing that they are looked after.
Porcelain veneers are sturdy and reasonably flexible. However, they do have a tendency to make teeth a little brittle. If your tooth is not sturdy and healthy, the function of the veneers is threatened.
Cons of Porcelain Veneers

The dentist will need to shave some of your natural tooth enamel away in order to fit the porcelain veneers. Once you begin the process, you cannot change your mind. That is largely due to the fact that some of the natural enamel is removed.
Having veneers can cost quite a lot of money depending on how many teeth you are looking to cover. On the bright side, dental appointments will probably require nothing more than cleaning providing they are looked after, and they haven't received any damage.
You have to be cautious of what you consume and drink when you have veneers. Certain foods and beverages can cause discoloration.
And that completes our list of 16 things you should know before getting veneers. There is a lot of pros and a few negatives so just be sure that you have done your research before making your decision.