What is an Orthodontist and What Do They Do?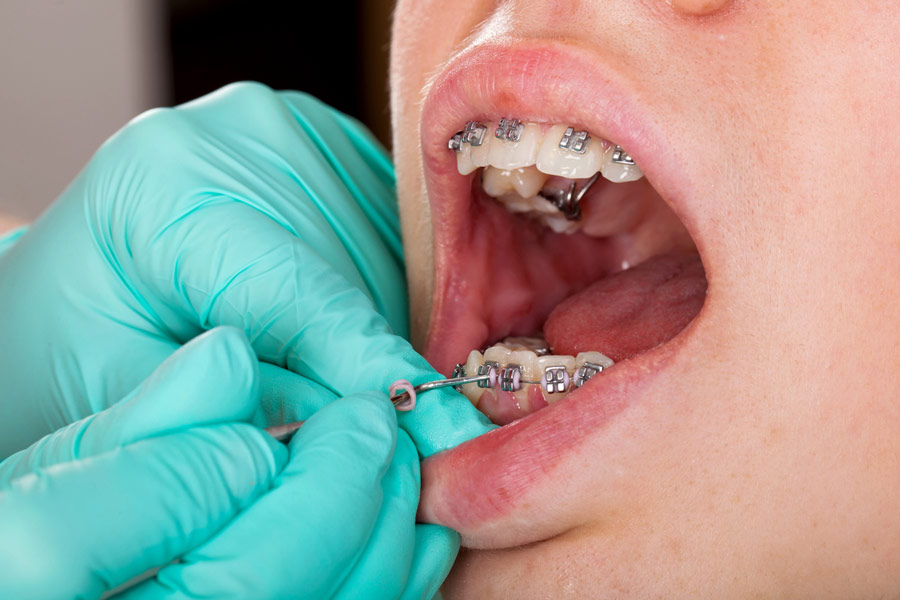 You have finally made up your mind to see a dentist so you can get the smile you have always dreamed about. But now you don't know who you can trust to undergo this treatment so that you can get the best results possible.
This article will shine a light on orthodontists and will highlight the differences between them and dentists and finally discuss popular orthodontic treatments that could be available to you.
What is an Orthodontist?
Plainly speaking, orthodontists are specialist dentists who decided to further their education to learn about the prevention, diagnosis,and treatment of facial and dental irregularities. They offer a vast range of treatment options to patients who suffer from crooked teeth, bad bites, or those that may have issues with their jaws.
Orthodontists are known mostly for fixing crooked teeth, but they also assist with painful and misaligned bites as well as tooth movement that may be the result of bad habits like thumb sucking or some forms of sleep apnea.
In case you were wondering what an orthodontist can do for you and your smile, you can easily schedule an appointment, so your orthodontist can walk you through all the available treatment options.
Differences Between an Orthodontist and a Dentist
Regardless of the many similarities orthodontists and dentists share, they actually use varying techniques. Dentists cater to a broader range of oral health issues while orthodontists are regarded as dental specialists who focus on other more complex and specific issues like fixing crooked teeth and correcting bite patterns.
Here are some more differences between dentists and orthodontists.
Dentists
Your general dentist works similarly to your general practice medical doctor because they are general practitioners that can diagnose and treat problems and common diseases that could affect your mouth, teeth,and gums
Dentists complete and own a general dental degree
Dentists are skilled in the general caring for the teeth of individuals regardless of age. They can also perform cosmetic dental procedures like tooth whitening, porcelain veneers,and dental crowns
Unlike their Orthodontist counterparts, dentists do not get taught how to fit braces or oversee other orthodontic treatments
Dentists usually refer their patients who require orthodontic treatment to specialist orthodontists
Orthodontists
Orthodontists are dental specialists who completed an additional three years of university training in orthodontics, facial growth,and development, biology,and bio mechanics
Orthodontists are considered to be facial growth and dental development experts. They are licensed and are able to diagnose and treat crooked teeth, bad bites and jaws that are not aligned properly
Orthodontists are experts in all types of orthodontic treatment that is available for children, teens,and adults
What Orthodontic Treatment is Available to Me?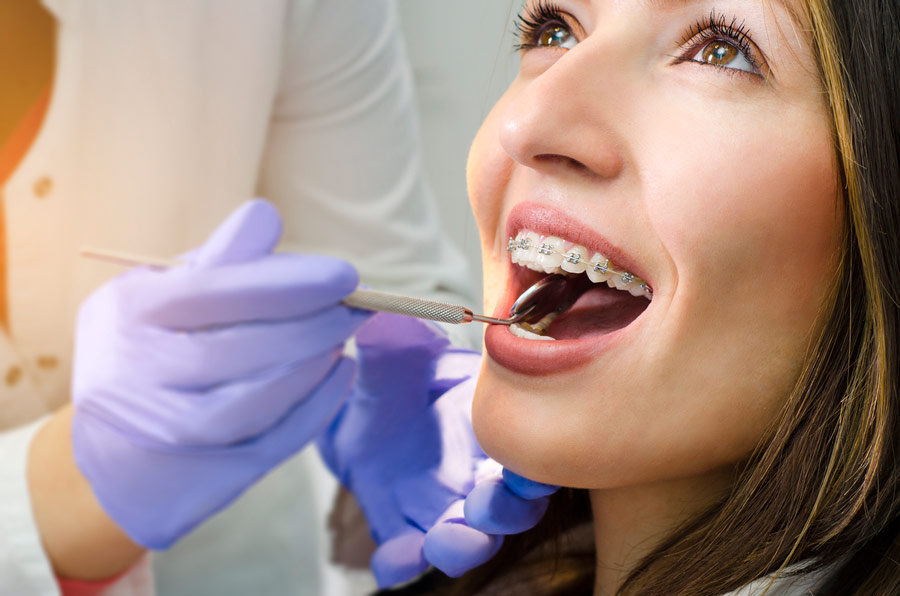 Orthodontists use their knowledge and expertise to be able to diagnose and treat a wide variety of conditions properly. Here is a list of several orthodontic treatment options. Your orthodontist could decide to use any of these options to rectify your condition.
1. Braces:
While not the only service an orthodontist provides to clients, it is their most popular one. Braces are devices made of brackets, wires,and bands which are continually tightened over a certain period of time to straighten the teeth.
2. Space Maintainers:
When babies lose their teeth earlier than they are supposed to, space fillers are used to ensure the other teeth do not grow into the space reserved for the missing tooth. Fixed space maintainers are employed with a band which is fixed to one tooth and a wire which is extended to another tooth on the other side of the missing gap to stretch it and keep it open.
3. Aligners:
Aligners work like braces and help to straighten and align the teeth. Aligners are used by people who are trying to fix under bites, overbites, open bites, cross bites, or crowding. Aligners are clear trays that fit around the teeth to mold them to the perfect smile. Most aligners are made of plastic material making them almost invisible to other people.
4. Jaw Repositioning Appliances:
Sometimes called splints, jaw repositioning appliances are used to move either the upper or lower jaw to help the jaw as a whole close more naturally. This device is used mostly for patients suffering from temporomandibular joint disorder.
5. Lip and Cheek Bumpers:
Sometimes, a patient's lips and cheeks can place a lot of pressure on the teeth and cause some pain as a result. Lip and cheek bumpers can help keep the lips and cheeks from the teeth which in turn reduces or completely removes the pressure, pain or discomfort a patient may be feeling.
6. Palatal Expander:
The palatal expander can be used to widen the curve of the upper jaw. It is a plastic tray that can fit on the roof of the mouth and with the use of screws will push out the bones and joints in the mouth.
7. Headgear:
Headgear is provided for patients who need to reduce the rate of jaw growth. This device is usually a strap which is placed around the back of the head after which it is attached to a metal wire in front of the mouth. It slows the growth of the jaw and ensures the teeth are in the right place and fit the jaw properly.
When is it the Right Time to See an Orthodontist?
Ideally, everyone should have an orthodontic home from the age of 7. If you are a patient seeking orthodontic treatment that includes braces, aligners,and early interceptive treatment, you should see a specialist orthodontist.
Dentists should be seen often for regular check-ups and cleaning even when you are undergoing orthodontic treatment because of the important role they play in maintaining your oral health during treatment.
Dentists and orthodontists work together to get you the best result possible. Seeing one does not mean you can or should neglect the other. While an orthodontist may not require a referral before he or she treats you, it is a great idea to consider your family dentist for a check-up first, and then request a referral to an orthodontist they have a prior relationship with.
Relate Posts to Read:
How Does a Tooth Splint Work?
Medically Fact-Checked & Written by Our Dental Editorial Team
You can read more about our editorial guidelines by clicking this link and learn more about the Emergency Dentists USA editorial team here.